Thrillers provide us with some of the most captivating stories, and when they're mixed together with the passion, angst, and coming of age that's crucial to the young adult novel—well, readers are in for a real treat. These eight young adult thriller books center on teens who are more concerned about making it out alive than they are about prom or graduation. From the story of a teenage cat burglar and her crew of drag queens to a Breakfast Club retelling with a side of murder, these stories are sure to grip any reader.
Death Prefers Blondes
The author of White Rabbit and Last Seen Leaving is back with his much-anticipated new novel about a teen socialite living a double life. By day, Hollywood socialite Margo Manning soaks up the sun; by night, she teams up with four drag queens to pull off high-stakes cat burglaries. But when Margo and her crew are offered the opportunity to pull off their biggest heist yet, she'll have to consider the cost of executing the seemingly impossible job. Full of diverse characters and non-stop action, Death Prefers Blondes is an excellent new addition to the genre.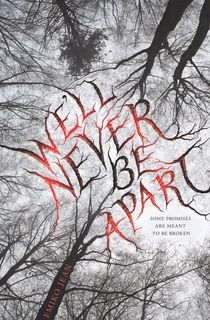 We'll Never Be Apart
This young adult psychological thriller centers on 17-year-old Alice Monroe. Alice has been committed to a mental ward on Savage Isle following the fire that killed her boyfriend, Jason. She's hell-bent on getting revenge against the person who set the fire: Her twin sister, Cellie. As Alice reveals her troubled past and what set her down this dark path through journals, she befriends Chase—a mysterious fellow patient who agrees to help her on her quest for vengeance. But as Chase gets to know more and more about Alice…he, like the reader, realizes all is not what it seems. With a shocking twist of a conclusion, Emiko Jean's debut novel will have readers on the edge of their seats.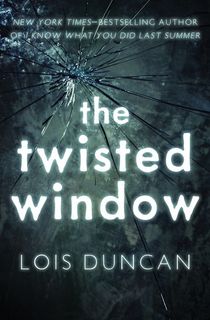 The Twisted Window
The author of I Know What You Did Last Summer brings readers this twisted young adult thriller about a girl willing to go to great lengths to help the new boy. When Brad Johnson shows up at Tracy Lloyd's school, she feels like there's something off about him. Sure, he's handsome and smart, but there's something about the way he watches her that doesn't sit right. When Brad tells Tracy that his little sister Mindy has been kidnapped by his stepfather, and begs Tracy to help him get her back, she dives head first into a thrilling mystery. With plot twists around every corner, this frightening tale will hook readers.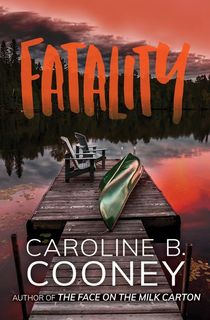 Fatality
Four years ago, Rose was invited to Angelica Lofft's family lake house for the weekend. With all the amenities you could dream of, Rose thinks this place is paradise…until she witnesses a murder that will change her life forever. Fast-forward to present day, the police have reopened the case and this time they have Rose's diary. Desperate to keep what she witnessed all those years ago dead and buried, she goes to extreme lengths to make sure no one ever finds out. But the more she hides, the more she risks in this thriller from the author of The Face on the Milk Carton.
One of Us Is Lying
Someone won't make it out of detention alive in Karen M. McManus' take on The Breakfast Club. On Monday afternoon, five strangers gather in detention at Bayview High: Browyn, the brain; Addy, the beauty; Nate, the criminal; Cooper, the athlete; and Simon, the outcast. And though it seems like they have nothing in common, the very next day Simon plans to release juicy secrets about his four fellow detention-mates on the gossip app he created. So when he winds up dead, it's clear one of them is to blame. Or are they? This thrilling book confronts stereotypes while these four students from different social circles attempt to solve the crime.
Ten
When teenagers Meg and Minnie are invited to a party on Henry Island, they're skeptical at first, but their curiosity and need for a fun-filled long weekend gets the best of them. What starts out as a great time takes a turn for the worse when the party of ten watches a DVD that ends with a sinister message: Vengeance is mine. As a storm closes in on the island, the teens are murdered one by one—and it's up to Meg to figure out who the killer is before she becomes his next victim. Fans of Agatha Christie's And Then There Were None will love this modern take on the story.
We Were Liars
Cadence Sinclair has been vacationing on her family's private island just off the coast of Martha's Vineyard for as long as she can remember. For the past few summers, Cadence, her cousins Mirren and Johnny, and the nephew of her aunt's boyfriend, Gat, have been inseparable—calling themselves, "The Liars." But one summer, everything changes: Cadence has an accident…one that she can't remember. All she's told is that she went in the water alone one night and hit her head on a rock. It would explain why she's having constant migraines, but not the images that continue to haunt her. Determined to find out what really happened that fateful night, she returns to the island in search of answers.
The Darkest Corners
Ten years ago, Tessa Lowell and Callie Greenwood identified Wyatt Stokes as the man they saw the night Callie's cousin Lori was abducted. Soon after, Lori was found dead. With three murders already committed that previous summer, people were eager to identify the Ohio River Monster—thus ending the nightmare the town of Fayette, Pennsylvania had to endure. Shortly after the trial, Tessa moved away to live with relatives. But now, she's back to see her dying father, and drudging up old memories. When a fifth murder occurs—similar to the ones that happened so many years ago—the girls begin to question if they put away the wrong man. Thrilling, suspenseful, and—at times—heartbreaking, The Darkest Corners pushes the bounds of the young adult thriller in a way you're sure to enjoy.
This post is sponsored by Macmillan. Thank you for supporting our partners, who make it possible for Early Bird Books to continue publishing the book stories you love.
This post originally appeared on Murder & Mayhem.