We've all had that moment—when something feels suspicious and we think we might be about to embark on our very own investigation. But most of the time, our inner sleuth is about as stealthy as Inspector Jacques Clouseau.
The detectives in these 10 books are determined to crack the case—even if it means getting in some pretty sticky situations along the way. Dive into these cozy mysteries that are guaranteed to bring out your inner detective.
Scheduled to Death
When Maggie McDonald's latest client's fiancée is found dead, she puts aside her life as a professional organizer to crack the case. But when Maggie starts sleuthing, she realizes that she might be next. The second book in the Maggie McDonald mystery series is sure to intrigue amateur detectives and neatniks alike.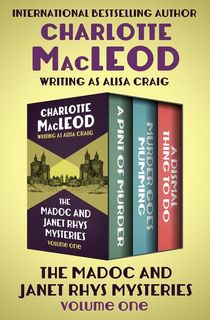 The Madoc and Janet Rhys Mysteries
Cozy mystery queen Charlotte MacLeod has been captivating readers since the 1960s. The first three books in The Madoc and Janet Rhys Mysteries include A Pint of Murder, Murder Goes Mumming, and A Dismal Thing to Do, and follow a sleuthing couple as they solve a trio of murders in a small Canadian town.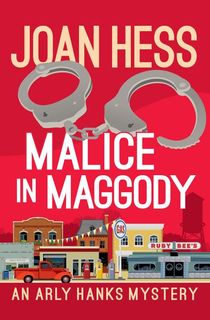 Malice in Maggody
Looking to start over, Arly Hanks flees Manhattan to become the chief of police in her hometown of Maggody, Arkansas. But when two manhunts ensue and a dead body is discovered, she soon realizes that this isn't exactly the quiet life she thought it'd be.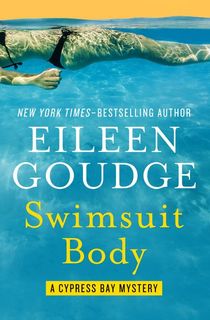 Swimsuit Body
The second book in the Cypress Bay series follows the gruesome discovery of Hollywood starlet Delilah Ward's body—who was just about to start filming in the California seaside town. To the dismay of her former beau, homicide detective Spence Beedlove, Tish Ballard is on the case. But her sleuthing soon turns deadly when her own life is threatened.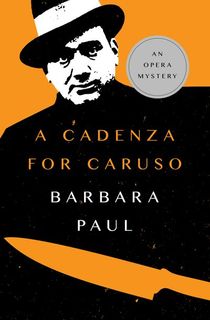 A Cadenza for Caruso
Wracked with guilt after his former flame commits suicide, opera composer Giacomo Puccini heads to New York to see the premiere of his new opera on the Metropolitan stage with his friend Enrico Caruso. But when someone winds up dead, and all signs point to Puccini as the killer, Caruso must play detective to solve the mystery.
Want more cozy mysteries? Sign up for the Early Bird Books newsletter and get the best daily ebook deals delivered straight to your inbox.
The No. 1 Ladies' Detective Agency
Though there are now 18 books in this mystery series, the first one introduces readers to the delightful Precious Ramotswe, who sets up shop in Botswana and solves mystery after mystery. Immediately after establishing her small business, she's hired to track down a missing husband, uncover a con man, and follow someone's daughter. It's all in a day's work for Ramotswe.
The Sweetness at the Bottom of the Pie
The first in the Flavia de Luce series introduces us to young aspiring chemist, Flavia, who finds herself thrown into investigating a murder when a dead bird with a postage stamp on its beak mysteriously show up on her doorstep—shortly followed by a dead man in her cucumber patch.
Her Royal Spyness
Set in 1932, Lady Victoria Georgiana Charlotte Eugenie—34th in line for the English throne—has fled from Scotland and is, quite frankly, flat broke. Now in London, she hopes to experience a new kind of freedom; that is…until a dead Frenchman winds up in her tub. Now, she'll have to find the real killer in order to clear her royal family name.
Real Murders
Known for her Sookie Stackhouse books that inspired True Blood, Charlaine Harris is also the author of the delightful Aurora Teagarden cozy mysteries. Small town librarian Aurora Teagarden is eager for the monthly meeting of the Real Murders Society, in which they discuss historical murders. But when a group member is found dead—in a staged murder similar to the one they were planning on discussing—it's up to Aurora to find the killer before they strike again.
The Cat Who Could Read Backwards
The first book in The Cat Who… series introduces readers to Jim Qwileran and his new partner, Koko the Siamese cat. When Jim is assigned to report on the art beat for The Daily Fluxion, he doesn't expect to encounter murder and mayhem. But Jim and Koko are on the case—sniffing out clues to find out who's responsible for these mysterious crimes.
Want more cozy mysteries? Sign up for the Early Bird Books newsletter and get the best daily ebook deals delivered straight to your inbox.
Feature photo: Courtesy of "The Hidden Staircase" by Carolyn Keene