There is no female detective we love more than Agatha Christie's Miss Jane Marple. Elderly and inconspicuous with a bewildered demeanor, she thwarted the expectations of not only criminals and crime-stoppers, but of readers too—using her wits and wiles to solve some of Christie's most perplexing mysteries. With Marple, the reigning "Queen of Crime" created a character and a storytelling style that influenced generations of mystery authors who brought cozy mysteries starring female sleuths into the mainstream.
Intelligent, brave, and frequently underestimated, this cozy mystery list features 16 feisty female detectives who descended from Christie's creation and use their intuition to make sure justice is served.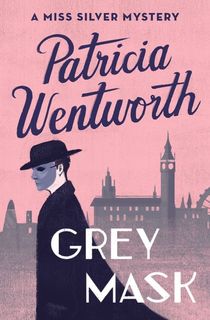 Grey Mask
Seemingly preoccupied by her appreciation for Tennyson poetry and improving her knitting skills, retired governess Miss Maud Silver travels in London's high society circles without causing ripples, using her keen intellect to assist Scotland Yard in solving whodunnits. Predating the first Miss Marple novel by two years, Wentworth went on to write 32 Miss Silver mysteries, as well as three additional series featuring detectives Frank Garrett, Ernest Lamb, and Benbow Smith and many stand-alone mysteries.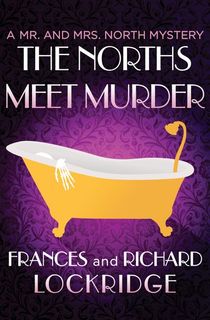 The Norths Meet Murder
The better half of the Mr. and Mrs. North deductive duo, Pamela solves all of the cases she and her husband Jerry find themselves investigating in conjunction with the less-than-capable members of New York's finest. In between crimes, Pamela and Jerry enjoy domestic married bliss in a brownstone apartment, with playful banter contrasting against the harsh realities of city life.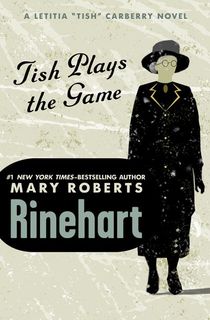 Prudence "Tuppence" Beresford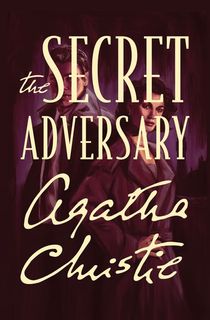 The Secret Adversary
While Miss Marple may be better known, adventurer Tuppence Beresford holds a special place amongst Christie's sleuths for beginning her career as a blackmailer seeking fame and fortune. With her husband Tommy, Tuppence travels the world engaging in espionage, reporting communist activities, and battling thieves and murderers while narrowly escaping death time and again. Impulsive and headstrong, there is no challenge too great for Tuppence Beresford.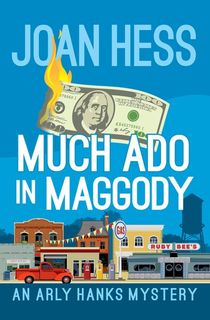 Much Ado in Maggody
Returning home after a messy divorce, Arly Hanks becomes the first female police chief in Maggody, Arkansas, the quirkiest town in the Ozarks. The whip-smart, no-nonsense Arly uses her deductive skills to solve the madcap murders that somehow continue to surface in a town with a population of 755. Still, this cozy mystery series is so enjoyable, we're not going to question it.
Just Desserts
Discriminated against and then dismissed from San Carmelita, California's police force for weighing a bit more than the average cop, Georgia-born Savannah Reid now pounds her own beat as head of the Moonlight Magnolia Detective Agency. Creeps and criminals are no match for Savannah's Southern charms, insatiable sweet tooth, and deft karate skills.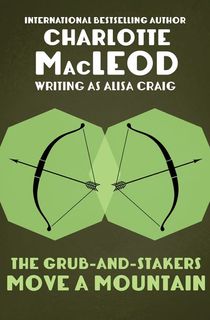 The Grub-and-Stakers Move a Mountain
A member of the Grub-And-Stakers Gardening and Roving Club, Dittany Henbit Monk does her bit to keep Lobelia Falls, Canada beautiful with her colorful flowerbed creations and landscaping designs. But Dittany also has a green thumb for detection, a skillful talent for weeding out villainy before it takes root in her otherwise pastoral home.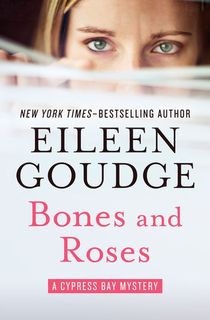 Bones and Roses
Ex-real estate maven and recovering alcoholic Tish Ballard works as a property manager in Cypress Bay, California, just trying to forget her past and live life one day at a time. But the pictorial seaside town has become a magnet for crazies and killers who challenge both her sobriety and her powers of deduction.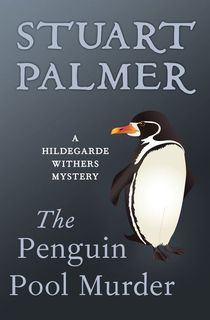 The Penguin Pool Murder
School teacher Miss Hildegarde Withers doesn't suffer fools gladly, and lawbreakers even less. Sporting an array of unusual hats and toting a black cotton umbrella (that she's not afraid to wield against perpetrators), this spirited amateur sleuth works with—and sometimes runs afoul of—NYPD homicide detective Inspector Oscar Piper in their common mission to solve the crime.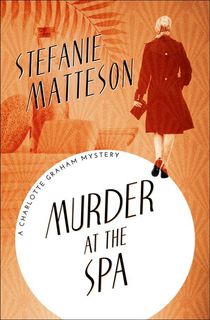 Murder at the Spa
With a four-decade career on stage and on the silver screen, legendary Oscar-winning actress Charlotte Graham takes on her greatest role as a sleuth. Glamorous, graceful, and full of Hollywood Golden Age star power, Charlotte finds disarming murderers easier than a lifetime spent fending off too-familiar fans, critics with axes-to-grind, and amorous directors only interested in getting her on their casting couches. Ms. Graham is unlike any detective you've met before, making this a mystery book well worth reading.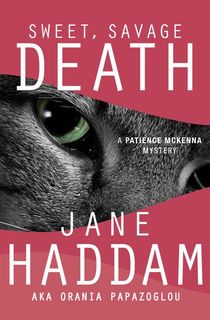 Sweet, Savage Death
Romance author and cat lover Patience McKenna mostly writes bodice-rippers to pay the bills, preferring to stay out of the drama that her contemporaries tend to stir up. But when she comes home to find a literary agent dead in her living room, Pay needs to figure out which one of her colleagues framed her for murder.
Real Murders
Small-town librarian Aurora "Roe" Teagarden is a member of the Real Murders Club, a club that socializes by debating and deliberating famous murder mysteries and unsolved cases. But when one of the members is really murdered, Roe finds herself using her deductive skills to solve many crimes plaguing Lawrenceton, Georgia.
Maisie Dobbs
The daughter of a costermonger, a maid to a titled family, and a veteran nurse of The Great War, Maisie Dobbs found her true calling working with the great detective Dr. Maurice Blanche in London following the war. In 1929, she embarks on her own career as a private investigator, reliant on her own psychological skills and intuitive instincts to uncover the truth so often buried in criminal cases.
Death by Darjeeling
The Indigo Tea Shop in Charleston, South Carolina is a highlight of the community for locals and tourists alike, owned and operated by former advertising executive Theodosia Browning. With her service dog Earl Gray by her side, she often serves unique and distinctive blends of teas. But after a man is poisoned by tea, Theo must prove herself innocent—and track down the real killer in the process.
Homicide in Hardcover
San Francisco book restorer Brooklyn Wainwright has saved numerous historic, broken-spined hardcover volumes and disintegrating paperbacks. But outside of the pages of the books she saves are real-life murderous mysteries linked to her bibliophile work. Aided by her boyfriend, British security expert Derek Stone, Brooklyn becomes adept at closing the book on criminal activities.
A Killer Plot
The owner of a restaurant located in Oyster Bay, North Carolina, Olivia Limoges aspires to be a novelist and hopes joining the Bayside Book Writers will help her reach her dream. The coastal town is full of celebrities and other ne'er-do-wells who bring nothing but trouble and murder in their wake, prompting Olivia and her best friend, the black poodle Captain Haviland, to fight crime.
Chocolate Chip Cookie Murder
Muffins, pies, and cakes are just some of the delectable delights Hannah Swensen offers the folks of idyllic Lake Eden, Minnesota, in her bakery, The Cookie Jar. Unfortunately, there are those in town whose insatiable appetite for crime runs afoul of the redheaded dessert diva. But for Hannah, piecing together a mystery is as easy as pie.
Poster of "Miss Marple" (1984), via BBC