If stories are anything to go by, wartime life in the 30s and 40s was marked by dread, apprehension, and a fear of the unknown. Whether it was families separated by duty, the bombs of the Blitz, or strict rations, the constant state of uncertainty left plenty of room for what-ifs.
These 13 cozies capture the feelings of the WWII era, as people adjusted to a newer, darker kind of life. From long-standing icons and new heroines, to old spinsters and married couples, these sleuths solved crimes in a time when the future—and life itself—was a mystery.
Marriage Can Be Murder
Throughout England, men are heading to war—all except Dr. Benjamin Jones, who has abandoned the frontlines for a quaint village in Cornwall. But being far from the action doesn't mean Ben is spared from his share of bloodshed. After his wife is killed and Ben is almost fatally wounded, he retreats to Fenton house, a manor whose residents include a Nazi-obsessed air warden, a plucky aristocrat named Juliet, and a ghost. As living conditions worsen with the war, Ben and Juliet try to solve his wife's murder with some help from the spirit world.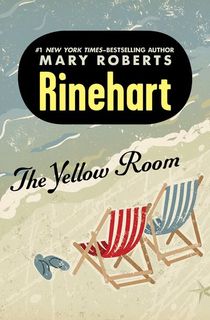 The Yellow Room
Cara is a war widow accompanying her mother to their family's country home. But it can hardly be a vacation when there's a dead body in the linen closet—and when the police think you're responsible. Luckily, Cara has Dane on her side, a man in the neighborhood and a growing love interest. Together, they try to find the killer, and Cara must fight her own war to clear her name.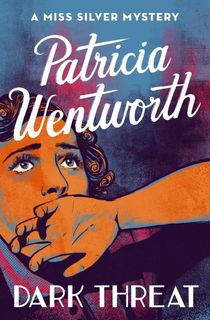 Dark Threat
The much-loved lady sleuth, Miss Maud Silver, makes another captivating return in this 40s-era cozy. Miss Silver's friend and newly-orphaned niece have retired to Pilgrim Rest, a countryside home far from the Blitz. But the old estate is also far from harmless, and Miss Silver decides to join her friend—if only to watch her back. As always, Miss Silver's instincts are faultless, and murder disrupts the countryside peace.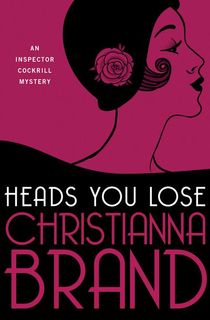 Heads You Lose
Gruesome beheadings aren't exclusive to medieval times—they happen in 1940s England too! A group of friends has gathered at Stephen Pendock's countryside home, and they've brought their fair share of personal baggage with them. When one woman loses her head, fingers point in all directions. Who among the guests is the true killer? Iconic detective Inspector Cockrill is determined to find out.
A Bicycle Built for Murder
Having grown up during the Blitz, author Kate Kingsbury told stories while hiding in air raid shelters. So it's no surprise that her delightful cozy series, Manor House Mysteries, so deftly evokes the atmosphere of the time: dreary, tense, and fearful. Lady Elizabeth Compton runs Manor House, the dilapidated estate she's inherited from her parents. The violence of WWII London has brought an influx of unsavory characters—and crime—to Elizabeth's door. And what her sleuthing uncovers is just as troublesome as her good-for-nothing butler, irascible tenants, and the country's dwindling rations.
The War Against Miss Winter
Being an actress in New York City is hard enough. Throw in rations and nightly blackouts, and it's nearly impossible to earn a living. But Rosie Winter isn't one to lay down with her hands over her head, and so she takes a job at a local detective agency. While she doesn't have proper sleuthing experience, she's ready to give it all she's got (and hopefully not break a leg, or neck, in the process). From mobsters and "an unexpected … wicked twist" to a spunky heroine far ahead of her time, The War Against Miss Winter charms as much as it surprises (Publishers Weekly).
London Rain
Playwright Josephine Tey thinks she knows drama, but she quickly finds that what transpires on the stage pales in comparison to reality. A scandal between a famous actress and a BBC reporter turns King George's coronation into a murderous affair. To help her detective friend, Anthony Beresford, Josephine takes the starring role in her own real-life whodunit. Beyond its surprising conclusion and vivid historical detail, the real gem of Upson's novel is the relationship between Josephine and Anthony, whose emotional complexity makes London Rain "historical crime fiction at its very best" (Sunday Times).
Sleuthing for more cozy mysteries? Sign up for the Early Bird Books newsletter and get the best daily ebook deals delivered straight to your inbox.
The Language of the Dead
It's easy to identify the enemy when their planes fly overhead, but what happens when they're a little more…paranormal? Such is the mystery facing Detective Inspector Thomas after he realizes a string of violent acts is mired in the occult. There's a palpable tension throughout The Language of the Dead, as Kelly's characters fear both the war and the unknown killer.
Miss Seeton's Finest Hour
At last! Miss Seeton gets her much-speculated origin story in this prequel to Hamilton Crane's 21-book series. Emily Seeton's detecting career begins when she's an art teacher accused of spying for the Nazis. Her sketches, the government claims, hint at a knowledge of enemy plots. After she proves her patriotism, Emily is ordered to sketch Spitfire Factory employees suspected of sabotage—and thus, a sleuth is born.
Deadly Scandal
"Murder," she cried! Or so claims Olivia Denis when her husband's death is ruled as suicide. But just as Olivia likes to stick to her guns, she also sticks her nose into places it doesn't belong—and a possible-murder is no exception. To support her investigation, she takes a job as a reporter, where her social connections lead her into the heart of London's high (and backstabbing) society. Soon, she's involved in more than a murder case, but a hotbed of political intrigue as the country braces for war.
Miss Dimple Picks a Peck of Trouble
Mignon Ballard's Miss Dimple series is like a warm cup of tea on a gloomy day. This fourth installment is set in the summer of 1944, the tail-end of WWII. Miss Dimple is a first grade teacher with a knack for solving mysteries in her Georgia town. Her skills are put to their greatest test when a local girl is killed—and the only witness is a scatterbrained old lady.
A Presumption of Death
Dorothy Sayers' beloved Lord Peter Wimsey's series, set in 1930's England, ended just before the start of WWII. Enter Jill Paton Walsh, the Booker Prize finalist who found Sayers' posthumous work, The Wimsey Papers, and expanded it into a full-fledged novel. Walsh picks up right where Sayers left off to write an "engaging, intelligent, and provocative" spin-off series that explores the Wimseys' wartime adventures (Joyce Carol Oates). A Presumption of Death, the second of Walsh's Wimsey books, follows sleuthing power couple Peter and Harriet as they investigate a young girl's murder during the Blitz.
N or M?
You can't write a list of cozies without including the master of mystery herself. You're probably familiar with Inspector Poirot or Miss Marple, but Tommy and Tuppence are worthy of every mystery reader's bookshelf. The four-book series spans several decades, with N or M? taking place in WWII, as the crime-solving husband and wife try to bust undercover Nazis.
Sleuthing for more cozy mysteries? Sign up for the Early Bird Books newsletter and get the best daily ebook deals delivered straight to your inbox.