Full disclosure: We're not opposed to guilty pleasuring ourselves with a sexy, smutty novel and glass of red. But when it comes to complete satisfaction, we need a little intelligence between the sheets—err—pages.
Which is exactly what the following books offer. Mixing humor, philosophy, and, yes, sex, authors like Nora Ephron, Jennifer Weiner, and David Nicholls prove that the brain is the sexiest part of the body. Give 'em a go. Who knows—you may have just found your new aphrodisiac.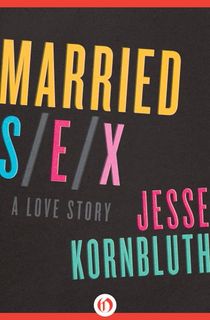 Married Sex
Kornbluth, who has been a contributing editor to Vanity Fair and New York Magazine, delivers a smart story about what happens when a divorce lawyer's desire to have a threesome threatens his relationship. As an established expert on media and culture, Kornbluth grips readers with the balancing act of fantasy and security in a modern marriage.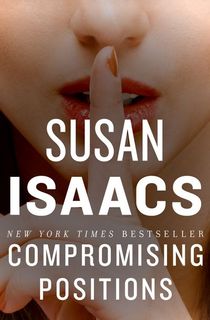 Compromising Positions
There is safety in routine, but the lack of excitement can be crushing—and although she has a happy marriage, Long Island housewife Judith Singer is tired of the same routine. When a local dentist is mysteriously murdered, Judith finds herself uncovering information that could identify the killer. But what happens when the pieces point to her best friend? Isaacs, the New York Times best-selling author of 12 prior novels, explores this question in a novel that shakes up suburbia.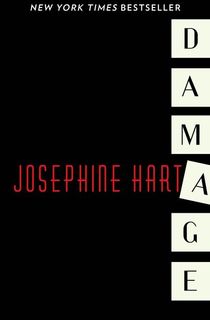 Damage
Wealth, beauty, and prestige are attractive goals, but for one British politician they feel empty. Looking to fill this emptiness, he begins lusting after his son's fiancée and feels passionate about something—and someone—for the first time in years. Hart, the international best-selling author of Sin and The Truth About Love, delivers a brilliant, daring story of obsession and its dramatic consequences.
After I Do
Though Kornbluth narrates the difficulties of staying together, Taylor Jenkins Reid explores what happens to love when people stay apart. Sometimes relationships end because people "need space," but what happens when two characters use that space to fall in love again? The author of Forever, Interrupted—a novel that Sarah Jio describes as "moving, gorgeous, and sometimes heart-wrenching"—pulls the reader into an unconventional search for a happily ever after.
Reading is sexy. Sign up for the Early Bird Books newsletter and get the best daily ebook deal delivered straight to your inbox.
Everything Changes
Everyone dreams of the perfect life: a lucrative job, a rent-free apartment, and a stunning fiancée. But for Zachary King, this perfection is unraveling. Tropper, the witty author of The Book of Joe, tells the darkly funny story of Zack's complicated feelings for his best friend's widow and estranged relationship with his Viagra-popping father. Both sexy and existential, Everything Changes is the story of what happens when life's loose threads are pulled.
Heartburn
It's a known fact that relationship troubles are soothed by comfort food. No one understands this better than Rachel Samstat, a seven-months-pregnant cookbook writer who discovers that her husband is in love with another woman. From the creator of Sleepless in Seattle comes a satisfying novel about revenge, reconciliation, and recipes. Readers looking for a few meals of their own will find them here as well.
Good in Bed
Being a pop culture reporter is glamorous, but it isn't easy—and it's especially difficult when you're the subject of an article called "Loving a Larger Woman." From No. 1 New York Times best-selling author Jennifer Weiner comes the story of Cannie Shapiro, who is sent on a search for her confidence after her ex writes about her in a national magazine. Smart, philosophical, and sexy, Good in Bed is a story for readers who are looking for inspiration as they forge their own identities.
Fingersmith
Sarah Waters is your go-to gal if you're looking for gripping lesbian love stories. This New York Times Notable Book follows Sue Trinder, an orphan girl-turned-petty thief who is slumming it in Victorian-era London. The arrival of an elegant con man named Gentleman—and his enticing proposition—quickly turns Sue's world upside down. If she helps Gentleman seduce the innocent but wealthy Maud Lilly, then they can swindle Maud's inheritance, cast her aside, and split the riches between them. But what starts as a game soon turns into a suspenseful tangle of lies (and bedsheets) that could jeopardize both women's lives.
Love the One You're With
Sometimes emotions of past relationships are never really resolved. This couldn't be more true for Ellen, who questions her perfect marriage after running into Leo, her first heartbreak. Giffin, a New York Times best-selling author, explores what happens when the one who got away comes back into your life.
Us
The author of One Day is back with a fresh, funny novel about repairing a dysfunctional family. When the mild-mannered but witty Douglas learns that his wife wants a divorce, he tries to reconnect with her—and his estranged son, Albie—on a European tour they couldn't stand to cancel. The beautiful landscapes and art inspire Douglas (and the reader) to find turning points and opportunities in life.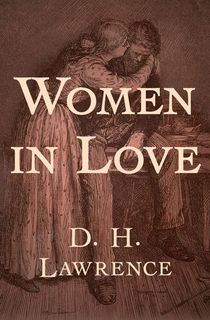 Women in Love
For readers in search of a classic romance with social commentary (and fans of Lady Chatterly's Lover), D. H. Lawrence's Women in Love is the answer. Two sisters, Ursula and Gudrun, become entangled in love affairs while navigating a restrictive society. In this novel, Lawrence masterfully explores relationships between men and women—as lovers, as siblings, and as parents.