We'll be the first to admit that we love a bit of celebrity gossip—especially when it involves what's on people's shelves. Lately, stars like Reese Witherspoon and Emma Watson have been hopping on the book club train, selecting titles each month and leading thoughtful reading discussions with their fans. It's been a great way to highlight the latest debut authors, or bring old, forgotten gems back into the limelight. We're all about using fame to the benefit of a good book.
Below, you'll find recommendations that come straight from the mouths of our favorite celebrities. From childhood classics to later-in-life discoveries, these are the reads that have made lasting impressions on Academy Award winners, singers, and more.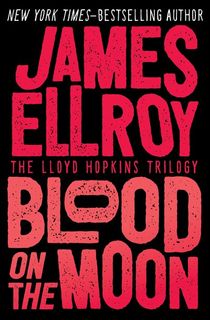 Blood on the Moon
Forrest Gump, Castaway, Toy Story, Saving Private Ryan...Tom Hanks has one of the most impressive film careers in Hollywood, but there's still one character he'd love to bring to life. In a Q&A with the New York Times, Hanks listed Lloyd Hopkins—the "genius" protagonist of James Ellroy's trilogy of police procedurals—as a role he'd happily take to the stage or screen. "He is so smart and off-world in his abilities," Hanks said of the fictional soldier-turned-cop. Hopkin's first adventure in crime-riddled Los Angeles, called Blood on the Moon, sees him try to track down a serial killer who is preying upon women.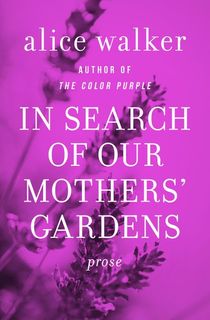 In Search of Our Mothers' Gardens
Alice Walker is most known for her novel The Color Purple, but it's In Search of Our Mothers' Gardens that has impacted Jesmyn Ward the most. The two-time National Book Award winner received the 1983 nonfiction collection as a graduation gift from her father, and still considers it the best book she's ever been given. In the collection of essays, Walker muses on everything from the civil rights movement to creativity to the term "womanist," which she defines as a champion for the oppressed.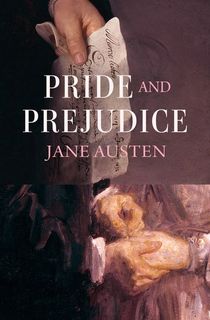 Pride and Prejudice
Knightley's success in the role of Elizabeth Bennet didn't just stem from her acting chops, but from a genuine love for the Jane Austen classic. According to Knightley, she "read the book a lot" and "[has] been obsessed with the book since [she] was about 7." She certainly isn't the only one. It's been over two hundred years since Pride and Prejudice was published, but the enemies-to-lovers romance between its heroine and brooding hero, Fitzwilliam Darcy, continues to bewitch 21st century readers, body and soul.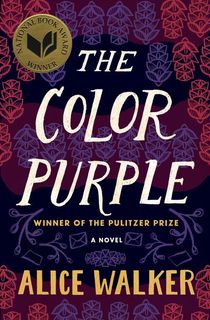 The Color Purple
Speaking of The Color Purple. Emma Watson, aka Hermione Granger, chose the author's Pulitzer Prize winner as one of the first selections for her book club, Our Shared Shelf. The epistolary novel, which was also adapted for the screen by Steven Spielberg in 1985, is frequently censored due its unflinching portrayal of the lives of African American woman in 1930s Georgia.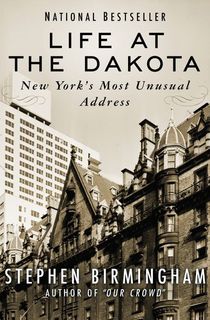 Life at the Dakota
One of the most famous residences in Manhattan, the Dakota Apartments are rife with tales of its equally famous tenants. Lauren Bacall and Judy Garland were among its celebrity clientele, while John Lennon—another resident—was murdered beneath one of its archways. The building's colorful history is recounted in Stephen Birmingham's book, a bestseller and a "prized possession" of Girls star Lena Dunham.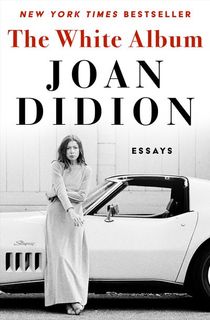 The White Album
Master essayist Joan Didion captures the feelings of an era, turning her sharp, journalististic eye on 1960s counterculture. Her subjects range from the famous—the Manson murders and the women's movement, for example—to smaller slices of American life. Actress Caitriona Balfe has cited Didion's The Year of Magical Thinking and Blue Nights as sources of inspiration for her performance in season two of the time-travel drama Outlander. She also cozied up with The White Album for some weekend reading.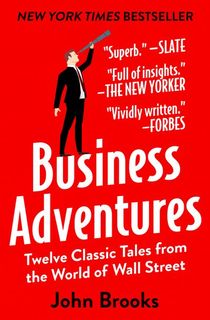 Business Adventures
Back in the early 90s, Warren Buffet loaned Bill Gates a copy of Business Adventures, and it became a mainstay of the Microsoft founder's collection. From analyses of big-time companies to an overview of various Wall Street dramas, the information provided in John Brooks' New York Times bestseller is indispensable to the modern day entrepreneur. As Gates wrote in an article for Wall Street Journal, the book is "a great reminder that the rules for running a strong business and creating value haven't changed."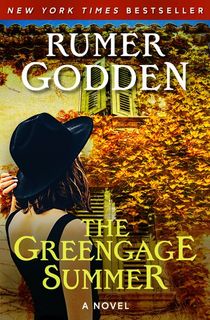 The Greengage Summer
Yes, that Dahl. When she isn't gracing the cover of Vogue or the catwalk, Sophie is writing books, novellas, and newspaper columns. While her father's work certainly has a special place in her heart, she considers The Greengage Summer "the quintessential coming of age story" and has praised Godden for "[writing] about the brink of adolescence so beautifully." Set in the aftermath of World War I, the story charts the forbidden relationship between a teenage girl and a much older man.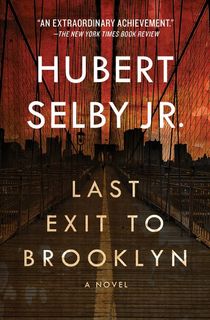 Last Exit to Brooklyn
Florence Welch, the frontman of Florence & The Machine, is one of the many public figures who have created their own digital book clubs. Last Exit to Brooklyn, written by Hubert Selby Jr., was one of her selections last year and came by recommendation from fellow performers Bat for Lashes. As disturbing as Selby's other classic, Requiem for a Dream, the novel paints of portrait of the daily struggles of addicts and sex workers.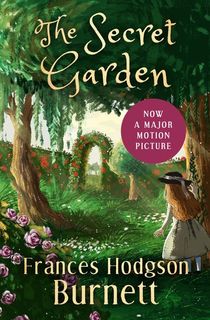 The Secret Garden
While being heir to the kingdom of Genovia would be exciting, Anne Hathaway grew up admiring Mary Lennox from Frances Hodgson Burnett's beloved novel. "I still have a soft spot for gardens," said the Princess Diaries and Les Mis star, "and I'm always going off to see if I can find locked doors inside them."
War & Peace
Throughout Tolstoy's whopper of a novel, War and Peace, its heroine, Natasha Rostova, transitions from girlhood to womanhood. The end of her engagement to Prince Andrei Bolkonsky leads to their ongoing—and often tragic—separation, until the pair reunite after Napoleon's invasion of Russia. Nicole Kidman, who recently won a Golden Globe for her turn in Big Little Lies, told W Magazine that Natasha has always been her dream role.
Song of Solomon
Our former FLOTUS says her love of reading began when she picked up a copy of Toni Morrison's Song of Solomon. "It grabbed me and pulled me and I just kept reading and reading," she told the Chicago Sun Times. "And there are many, many other books that I've read like that over the years, but Song of Solomon was my first one." Written with lyrical prose and from the perspective of a young man named "Milkman," the novel is a multigenerational tale of a black family in the American South.
Braving the Wilderness
The latest book from New York Times bestselling author Dr. Brené Brown, Braving the Wilderness is a roadmap to taking pride in our individuality. Using her extensive knowledge of emotional psychology (her TED talk about vulnerability is among the most viewed), Brown explores what it means to exist in a perfectionistic society without surrendering to fears of criticism and compromising our true selves. Reese Witherspoon recently chose Brave the Wilderness as her Hello Sunshine book club pick because it "made [her] stop and think about the most important things" such as self-confidence, open-mindedness, and compassion.