Adapting novels into films is nothing new. But sometimes it's surprising to learn a beloved film is actually based on someone else's story. Even if you're both a cinephile and a bookworm, you may not know that some of your favorite films are actually based on British novels. Check out the list below, and see if any of these stumped you!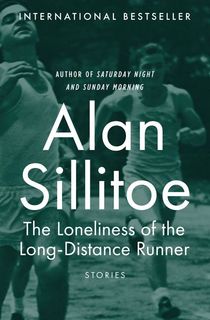 The Loneliness of the Long-Distance Runner
Director Tony Richardson's 1962 contribution to British New Wave is the landmark film that put a pre-Doctor Zhivago Tom Courtenay on the cinematic map. Though it's easy to get lost in Courtenay's rebel-with-a-cause performance, Richardson got the character—and the story—from someone else: Alan Sillitoe, the working-class novelist who revitalized British fiction in the 1950s. A bearer of social realism, Sillitoe tackled the working class rebellion in his short story The Loneliness of the Long-Distance Runner through a juvenile named Smith. Sentenced to a reform school for robbing a bakery, the gifted 17-year-old runner rises through the ranks as the Governor's prized trackman and is poised to win a race that would benefit them both. Too bad they have conflicting opinions on the definition of winning. You'll have to read the book to see what we mean.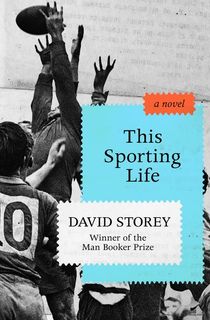 This Sporting Life
Tune in to Turner Classic Movies and it's possible you'll see Rachel Roberts and Richard Harris flexing their acting muscles as a pair of Brits trapped in a futile romance. Though lauded by critics, the 1963 film didn't do so well commercially. Thankfully, we can't say the same for the book on which it's based. David Storey's novel about a rugby goon—whose story is even more explosive off the field—is still heralded as the best book about sport written by an actual sportsman. A professional rugby player in his heyday, Storey carved his "great ape" anti-hero, Arthur Michen, out of his own grit and experience. Though much of the narrative happens on the field, it's a read that can be enjoyed even by those who aren't jersey-clad, die-hard sports fans.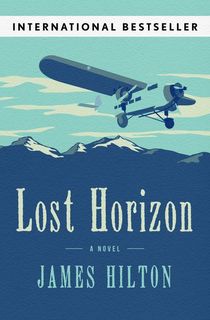 Lost Horizon
Frank Capra, one of the preeminent directors of the 1930s, directed this film about a group of civilians who crash in the Tibetan mountains and are romanced by the Shangri-La way of life. Little did fans of the Oscar-winning tale of war and peace know, the story had been sitting on shelves for years. James Hilton's Lost Horizon had a quiet release, gaining recognition only after he published Goodbye, Mr. Chips in 1934. One may think a book written in 1933 is dated, but the pursuit of happiness and spiritual enlightenment never gets old.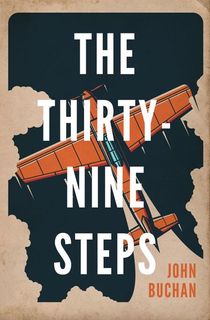 The Thirty-Nine Steps
Always a hot commodity when it comes to film adaptations, the spy thriller has everything directors love: page-turning action and top secret agents doing top secret things. John Buchan's story more than fits the bill, as its all-action hero becomes entangled a spy ring. Meet Richard Hannay, a Scottish expat at the center of an international conflict who has the wherewithal to keep Britain out of war. He's Sherlock Holmes, he's James Bond—and he's exactly the type of sleuth you want to curl up with. We can just image Alfred Hitchcock licking his forefinger, flipping page, and salivating at the prospect of bringing it to the screen (which he did in 1935). The Thirty-Nine Steps is also the first in a five-part series. Now you're salivating, right?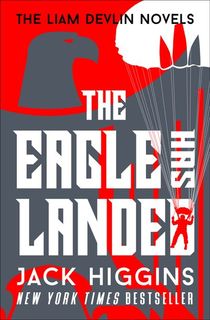 The Eagle Has Landed
Another high-octane espionage thriller, Jack Higgins' bestselling The Eagle Has Landed operates in a fictional WWII setting—a time when Adolf Hitler reigned and Winston Churchill was on his hit list. The gist: Hitler orders a team of commandos to infiltrate England and either kidnap or kill Churchill. Of course, things go terribly wrong. Higgins, a premier writer in the spy genre, weaves historical fact and gripping fiction into a narrative-jumping yarn that reads so vividly you'll think you're reading a true story. We like to think director John Sturges agrees, as his star-studded spy thriller of the same name brings Higgins' battlefield to life. And—dare we say it?—the movie is almost as good as the book. Almost.
Featured Still from "The 39 Steps" (1935), via Gaumont-British Picture Corporation