If you read Milk and Honey and thought you'd never find another read quite like it, well…in a way, that's true. Divided into four sections—the hurting, the loving, the breaking, and the healing—Rupi Kaur's collection chronicles her own personal heartbreak, recovery, and self-discovery. Despite the bitterness, anger, and vulnerability expressed within each line, Kaur also speaks to the sweetness lingering between. While Kaur's collection is uniquely hers, these eight books like Milk and Honey do bear some similarities in content and structure—making for a reading experience that is equally as moving.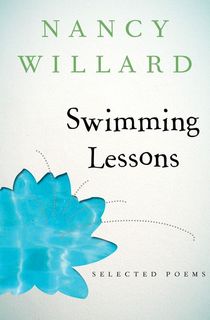 Swimming Lessons
Bringing together the finest of Willard's work, this collection draws from 10 previous collections and adds 30 new poems. Willard examines everyday human existence to reveal something extraordinary in the most fundamental characteristics of our very nature.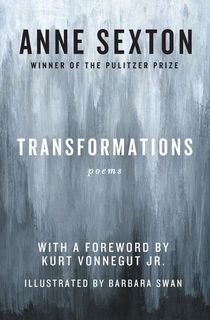 Transformations
Racy and clever, these poems reimagine 17 of Grimms' fairy tales ranging from "Red Riding Hood" to "The Frog Prince." Sexton changes the lighting of the poems to darken their meaning and peels back the original narrative to place the stories in a modern context. She works through a shared cultural framework that allows her to portray her personal suffering as universal, but not overbearing to the reader.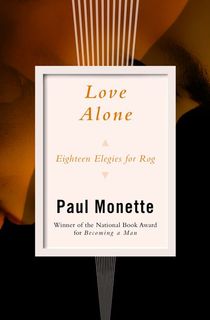 Love Alone
Memoirist, poet, and gay rights activist, Monette's collection, Love Alone, speaks to his longtime partner Roger Horwitz. He writes with urgency, using punctuation sparingly and long sentences demanding the reader's attention—yet they are equally exhausting to read. Like Milk and Honey, the language is simple enough, but it's the construction of the sentences that strike readers hardest.
Related: The 15 Best Love Poems of All Time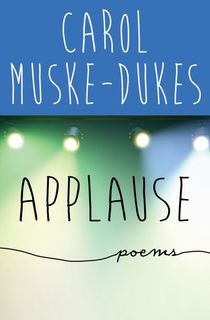 Applause
Subtle and intelligent, Muske-Dukes' collection is nearly incomparable in its breadth and originality. According to the author, this collection is about "joy and dread, the conditions of spirit with which I am most familiar." She avoids ambiguity with her sharp and poignant language, and inspires a thoughtful and provocative response from her readers.
Human Dark With Sugar
Shaughnessy's early work earned her a comparison to Sylvia Plath for her sexual frankness and powerful wit. In Human Dark With Sugar she refers back to her brash wisecrack humor, but this time plunges deeper into turbulent emotional states when confronting heartbreak and the self. She strikes the most vulnerable of the human condition with an honest tone, both erupting and comforting.
Related: The Best Sad Poetry Books
Bluets
Nelson begins by telling readers she has fallen in love with a color. It's through the refraction of this light that Nelson explores her personal suffering and limitations of love, making her experiences universal. Riddled with dark humor and raw bitterness, Nelson's deeply-felt collection with resonate with readers from varying backgrounds.
The princess saves herself in this one
Aligning with the purely feminist tones of Milk and Honey, Lovelace's collection looks at loss, grief, hope, and recovery by dividing the book into four sections: the princess, the damsel, the queen, and you. Each part examines a different part of her life with raw and detailed honesty.
Crush
Selected as the 2004 winner of the Yale Younger Poets Prize, Siken's collection examines love and obsession through the lens of panic, which is demonstrated in the pacing of his lines and sharpness of his language. His poetry is violent and savage, but most importantly, pure in its raw approach to the humanity of love and affection.