Born in 1976, Ada Limón has published 6 books of poetry, one of which (Bright Dead Things) was a finalist for the National Book Award, and another (The Carrying) which won the National Book Critics Circle Award. She's also well known as the host of the poetry podcast The Slowdown, a project that was started by previous poet laureate Tracy K. Smith.
Readers of Ada Limón will often find her embracing nature in her poetry, especially trees—in fact, in "Mowing," Limón wishes she could be a tree herself:
"I'm thinking about people
and trees and how I wish I could be silent more, be more tree than
anything else, less clumsy and loud, less crow, more cool white pine,
and how it's hard not to always want something else, not just to let
the savage grass grow."
Related: 11 Poetry Books That Even Non Poetry Readers Will Enjoy
Though Limón has not yet decided on her project as poet laureate—she won't officially take the post until this fall—she has told The New York Times that the natural world will be involved in some way.
"I think that we've lost our reciprocal relationship with the earth," she said, "and poetry has the ability to draw attention to the natural world, even if it's the tree in your backyard or the pigeon on the street."
Discover more of Ada Limón—download her poetry books now!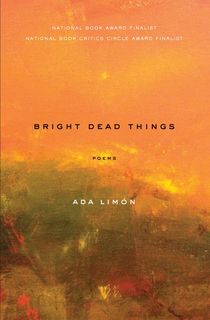 Bright Dead Things
"These poems are, as my students might say, hella intimate. They are meticulously honed and gorgeously crafted."―Huffington Post

"Limón's work is destined to find a place with readers on the strength of her voice alone. Her intensity here is paradoxically set against the often slow burn of life in Kentucky, and the results will please readers."—Flavorwire
Related: 8 Stunning Poetry Collection Books Like Milk and Honey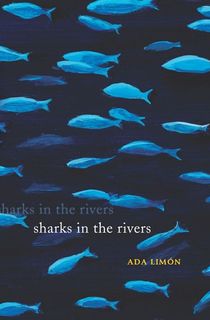 Sharks in the Rivers
"Through the steamy, thorny undergrowth, up through the cold concrete, under the swift river, Limon soars and twirls like a bird, high on heart." —Jennifer L. Knox, author of Crushing It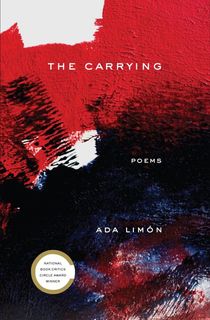 The Carrying
"Gorgeous, thought-provoking . . . simple, striking images." —Publishers Weekly (starred review)

"Exquisite." —The Washington Post

"Pitch-perfect . . . full of poems to savor and share . . . She writes with remarkable directness about painful experiences normally packaged in euphemism and, in doing so, invites the readers to enter a world where abundant joy exists alongside and simultaneous to loss." —Minneapolis Star-Tribune
Related: 13 Nature Books That'll Help You See the Beauty in Every Day