After what seemed like an endless winter, summer is finally here—which means it's the perfect time to get up and get outside. As tempting as it is to park yourself in front of the A/C, there's a whole world out there, ready for you to explore (or at least, y'know, to notice). As good ol' William Shakespeare once said, "The earth has music for those who listen."
As part of our "Get Inspired" Summer Reading Challenge, we're encouraging you to read nature books by people who can hear that music. (Note—that challenge has ended, but you can now join the 2021 Summer Reading Challenge!)
In the vein of popular nature memoirs like A Walk in the Woods and Into the Wild, the following recommendations, inspired by our sponsor Patagonia Books, are full of insights and wisdom that can only be gleaned from the natural world. Pick one up, find the perfect outdoor reading spot—and you'll start hearing the earth's music too.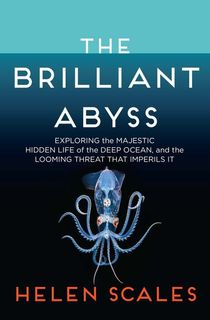 The Brilliant Abyss
Helen Scales understands that the ocean is a mesmerizing, fascinating, life-giving place—and the deepest parts of the ocean are among the most captivating. Deep down there are creatures who trap carbon that would otherwise poison our atmosphere and novel bacteria that may hold the potential to become new medicines. There's also giant mineral deposits coveted by nations and corporations—but as Scales explains, harvesting these natural resources would harm the abyss, and in turn, the rest of the planet.
Related: 5 Ocean Books to Take You Underwater
Swell: A Sailing Surfer's Voyage of Awakening
For a young Liz Clark, "sailing was [her family's] way of connecting with nature"—and their frequent outings, plus a nine-month voyage, nurtured a passion for the open water. Clark's dreams of a worldwide surf trip came to fruition in 2006 when, all alone, she set off for the South Pacific. But the adventure she had always imagined wasn't picture-perfect: There were dark, lonely nights. There were disasters, both big and small, and personal crises to contend with. As she writes in Swell, these obstacles were matched by once-in-a-lifetime experiences—and both gave her a profound sense of gratitude, self-love, and a greater appreciation for the deep blue.
The Calling: A Life Rocked by Mountains
Once upon a time, Barry Blanchard was a poor "half-breed" from a broken family. Armed with guides, dreams, and a naive self-confidence, he began climbing in his native Calgary. Today, Blanchard is a record-setting alpinist who has stood at the summits of the world's most impressive peaks. The Calling is his account of how he started from the very bottom and—through sheer determination and skill—managed to reach the very top. With reflections on the culture of climbing to descriptions of his craziest adventures, it's a gorgeous memoir about how finding nature can help us find our truest selves.
Closer to the Ground
As appealing as it sounds, abandoning our lives for a Walden-esque existence isn't exactly practical. But Dylan Tomine offers a better, middle-ground alternative in his book. A resident of a Seattle suburb, he and his family strive to live off the local land—without sacrificing TV or wifi connection. They forage for the food they eat, or they catch it from the sea. They use fallen trees as firewood to heat their home. As he describes their environmentally conscious lifestyle, Closer to the Ground becomes as much a memoir as an assurance that there are, in fact, ways you can lead a fulfilled, modern life that is attuned to the natural world.
Slow Is Fast: On the Road at Home
In 2012, surfer Dan Malloy and two of his friends embarked on the bike ride of a lifetime. Their goal? To travel the California coast—all 700 miles of it—and record everything they saw along the way. Needless to say, there were a lot of book-worthy experiences during their 50 days of travel, as they came across knife throwers, farmers, and makers of prehistoric tools. Once you read all about Malloy's statewide trip in Slow Is Fast, you'll be itching to bust out your neglected Schwinn—even if it's just for a quick cruise around the neighborhood.
Chasing Rumor: A Season Fly Fishing in Patagonia
Some people's imaginations are captivated by stories from ancient Greece, others by childhood fairy tales. But for fly fishing enthusiast Cameron Chambers, an entirely different legend had captured his attention—that of the 20-pound trout found in Patagonia, South America. His fascination led to a six-month search for these mythical fish, which took him into the heart of the Patagonian landscape and culture.
Chasing Rumor is the result of that expedition (aside from some pretty impressive catches, of course), and, according to the Chicago Sun Times, is "a fly-fishing book the same way Moby Dick is a whaling tale."
A Mountaineer's Life
With a nickname like "the Slim Fox," you know Allen Steck has had his share of wild adventures. Over the past seven decades, he has dared to go where no mountaineer has gone before, including Mount Maclure and Mount Logan's Hummingbird Ridge. While we don't recommend you try his stunts at home (unless you're trained!), Speck's anecdotes about life high up in the air can be motivational for testing the limits of your own strength, endurance, and guts.
Malama Honua: Hōkūleʻa - A Voyage of Hope
A double-hulled "voyaging canoe," the Hōkūleʻa is a major part of Polynesian culture and history—one that stems back to the very first Hawaiian settlers. After fading into obscurity, they were rediscovered and, today, are seen as symbols of exploration, courage, and ingenuity. In 2014, a crew traveled 60,000 miles aboard a Hōkūleʻa, using only the wayfinding techniques of their Polynesian ancestors.
Their goal? To inform others about the necessity of environmental sustainability, of greater compassion for the natural world, and of fighting against climate change. Author Jennifer Allen chronicles the journey in this book, complementing the crewmates' stories and teachings with gorgeous photographs taken by John Bilderback.
The Voyage of the Cormorant
Some people tinker with cars in their garages while sipping on ice cold beers. Others build pieces of furniture. But Christian Beamish went a little beyond, constructing an 18-foot wooden boat that he then sailed, solo, along the Baja coast. So began a life-changing odyssey full of lonely nights in coves and days of surfing, speaking with strangers, or learning from the sea. Readers will find all of the details in Beamish's The Voyage of the Cormorant, "a colorful and humanistic case study of the daily struggle between reconciling ideals and the hard truths of reality" (The Santa Barbara Independent).
A Temporary Refuge
Lee Spencer spent over two decades as an archaeologist, but perhaps one of his most important jobs has been the one he's taken on himself: protecting wild steelhead salmon. Every May through December, Spencer and his dog ward against steelhead poachers, setting up camp alongside Oregon's North Umpqua River. A Temporary Refuge is filled with the observations Spencer made during these seven-month watches—from the fish's annual cycle to the natural and human histories of the area. More than a study of steelheads, it's a Thoreau-like meditation on living quietly and harmoniously among nature.
Surf Is Where You Find It
If there's anyone who knows about surfing, it's Hawaii's Gerry Lopez—a legendary tuberider and "the most stylish surfer ever." In Surf Is Where You Find It, Lopez shares the wisdom he's gained from riding the wives, his various contributions to the surf community, and his experience as a major pioneer of stand-up paddle. Whether you're familiar with surfing or not, Lopez's dedication, expertise, and innovative spirit will inspire anyone trying to find their own passion or refine their own craft.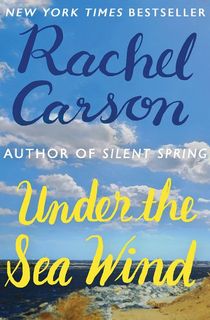 Under the Sea Wind
Rachel Carson's revolutionary study of pesticides in Silent Spring gave birth to modern environmentalism—but her first and greatest love was always the sea . She wrote her debut (and the first installment of a trilogy), Under the Sea Wind, with a novelist's flair, creating characters out of the creatures she observed. Poetic prose replaces the biology jargon typical of science nonfiction, and the effect is a fascinating chronicle of East Coast marine life that encourages readers to open their eyes to the wonders of the natural world. Today, Under the Sea Wind is considered a seminal work of nature writing.
Related: 6 Rachel Carson Books That Will Make You See the World With New Eyes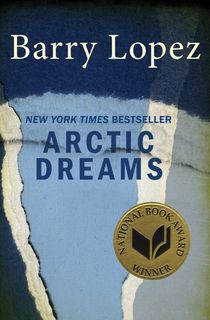 Arctic Dreams
Barry Lopez spent several years with a group of scientists—and the Inuit people themselves—exploring the Canadian Far North. He put his experiences to paper, and wrote the National Book Award-winning Arctic Dreams in 1986. In it, he takes readers into the corners of the world only the bravest have ventured, revealing the landscape's history, menacing beauty, and transformative impact on the human psyche. Unfortunately, Arctic expeditions aren't in the cards for many of us—but Lopez's gorgeous book is the next best thing.
Related: Inspiring Nonfiction Books About Nature and Animals