On Christmas Day 2020, acclaimed author Barry Lopez passed away after a long battle with prostate cancer. He was best known for his travel writings, from books on the Arctic wilderness to the waters of the Galapagos. In 1986, Lopez was awarded the National Book Award for his most famous work, the nonfiction nature book Arctic Dreams.
That novel became a New York Times bestseller, and the world took notice of Lopez's skill in travel writing. "I made myself pay attention to places where I thought nothing was going on," Lopez told NPR. "And then after a while, the landscape materialized in a in a fuller way. Its expression was deeper and broader than I had first imagined."
Unsurprisingly, a writer who spends so much time focusing on nature feels strongly about protecting it, and Lopez often wrote about the damage being done by climate change. In his last published work, Horizon, Lopez warned that "we are living in emergency times."
In 2013, Barry Lopez discussed his writing and his life with Open Road Media. Watch the video below, or click here to hear the award-winning author tell his story in his own words.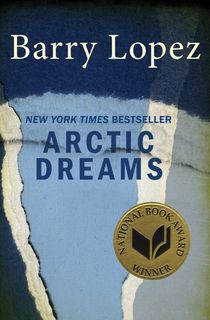 Arctic Dreams
"The nation's premier nature writer" travels to a landscape at once barren and beautiful, perilous and alluring, austere yet teeming with vibrant life, and shot through with human history (San Francisco Chronicle). The Arctic has for centuries been a destination for the most ambitious explorers—a place of dreams, fears, and awe-inspiring spectacle. This "dazzling" account by the author of Of Wolves and Men takes readers on a breathtaking journey into the heart of one of the world's last frontiers (The New York Times).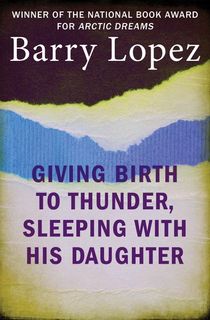 Giving Birth to Thunder, Sleeping with His Daughter
According to Native American legend, Old Man Coyote created the earth and humankind, arranged the heavens, and brought fire and death to the world. Cunning and canny, he is a trickster, a devil, a warrior, a lover, and a fool. A magical creature of insatiable appetites, he is forever scheming, yet finds all too often that his ingenious intrigues are ultimately turned back upon himself. In Giving Birth to Thunder, Sleeping with His Daughter, critically acclaimed author Barry Lopez presents sixty-eight adventurous, humorous, ribald, and often profound Coyote tales gathered from forty-two different tribes, infusing timeless lore with new life and wonder.
Related: 10 Must-Read Quotes and Books from Indigenous Authors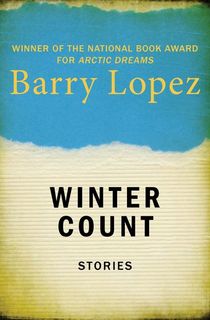 Winter Count
Barry Lopez, the National Book Award–winning author of Arctic Dreams, has written eloquently on what it means to be human, taking the demands and gifts of the natural world as a frame and setting for his far-reaching narratives. In this evocative and unforgettable collection of stories, he carries the reader from desert to prairie, from countryside to city streets, in pursuit of the urgent experiences that come with the questioning life. These stories follow a determined explorer's search for a vanished river in Nebraska; convey the strange death song of a doomed white buffalo herd; and share a mystic's vision of the universe, revealed in a whirling pattern of levitating stones. Whether describing a life-changing encounter on an empty Caribbean beach or an unexpected wonder on a snowy New York evening, Winter Count is an affecting and enduring collection that will stay with the reader long after the final page.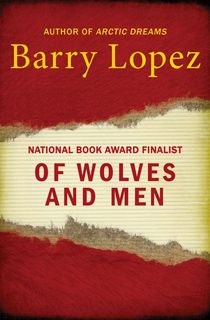 Of Wolves and Men
When John Fowles reviewed Of Wolves and Men, he called it "A remarkable book, both biologically absorbing and humanly rich, and one that should be read by every concerned American." In this National Book Award–shortlisted work, literary master Barry Lopez guides us through the world of the wolf and our often-mistaken perceptions of another species' place on our shared planet. Throughout the centuries, the wolf has been a figure of fascination and mystery, and a major motif in literature and myth. Inspiring fear and respect, the creature has long exerted a powerful influence on the human imagination.
Of Wolves and Men takes the reader into the world of the Canis lupus and its relationship to humankind through the ages. Lopez draws on science, history, mythology, and his own field research to present a compelling portrait of wolves both real and imagined, dispelling our fear of them while celebrating their place in our history, legends, and hearts.
Related: Inspiring Nonfiction Books About Nature and Animals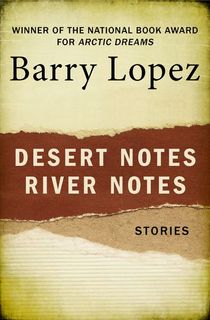 Desert Notes and River Notes
To National Book Award–winning author Barry Lopez, the desert and the river are landscapes alive with poetry, mystery, seduction, and enchantment. In these two works of fiction, the narrator responds viscerally and emotionally to their moods and changes, their secrets and silences, and their unique power.
Desert Notes portrays the mystical power of an American desert, and the reflections it sparks in the characters who travel there. River Notes, a companion piece, celebrates the wild life forces of a river, calling readers to think deeply on identity and about the hopefulness of their onward journeys, with a lyrical collection of memories, stories, and dreams.
From an evocative tale of finding a hot spring in a desert to a meditation on the thoughts and dreams of herons, Lopez offers enthralling stories that enable us to see and feel the rhythms of the wilderness. These sojourns bring readers a specific sense of the darkness, light, and resolve that we encounter within ourselves when away from home.