Shh, do you hear that? It's Mother Nature—and she wants you to first clean up your act. Pick up these inspiring nonfiction books that explore the magnificent depths of what she and her big blue marble have to offer. From poetic rhapsodies that inform and provoke to philosophical works that jumpstarted liberation movements, these are eight reads that'll open your eyes to the natural beauties around us.
Related: Summer School: 11 Fascinating Nonfiction Books for Teens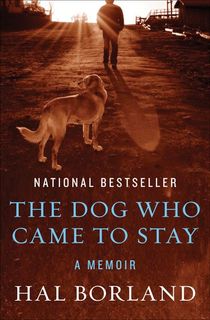 The Dog Who Came to Stay
On a winter's day in 1950, Hal Borland was met with an unexpected visitor: Pat, a stray foxhound howling at his door. What followed was a lifetime of companionship and discovery, as Pat's boundless joy and curiosity inspired Hal to notice the world around him. It's a memoir that is "much more than a superior dog book"—but an ode to the transformative powers of a unique friendship (Library Journal).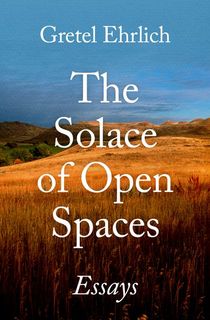 The Solace of Open Spaces
Poet, filmmaker, and novelist, Gretel Ehrlich's artistic eye—when combined with her passioned for environmentalism—lends itself to this collection of essays on the American West. With humor, and prose "as expansive as a Wyoming vista," she captures the dualities of the natural world: its ugliness and its beauty, its simplicity and its complexity (Newsday). The Solace of Open Spaces is not only a snapshot of Wyoming life—from its cowboy and schoolteacher residents to its geography—but a reflection on the wisdom that can be gleaned from nature, if we'll only lend an ear to listen.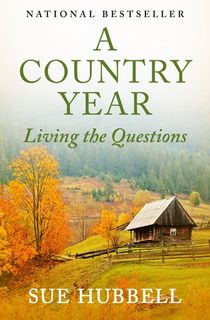 A Country Year
After the sudden collapse of her thirty-year marriage, Sue Hubbell turned outwards to reclaim her inward peace—and discovered a love for beekeeping in the process. A New York Times Notable Book, A Country Year follows the simultaneous change of seasons as Sue, herself, is changed by her reconnection with nature. Her vignettes of daily life on her Mississippi farm are "more richly alive than any PBS nature film," and evoke the steady hum of bees, the sweetness of honey, and the quiet comfort of country living (Kirkus Reviews).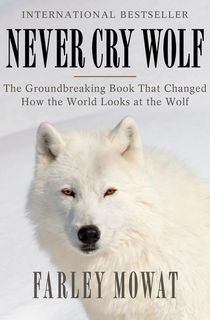 Never Cry Wolf
There are many creatures the population largely considered beasts—or, at the very least, scary. But wolves, though pointy-toothed and frightening, have more in common with us than you might think. When Canadian writer and environmentalist Farley Mowat was assigned to investigate the packs of wolves who were slaughtering arctic caribou, he found not ravaging predators but rather loyal providers and protectors—and that they were looking down the barrel of government exterminators. In Never Cry Wolf, Mowat shares his experience living in the tundra and offers a perspective that just may change your mind about the big bad wolf.
Related: 10 Exciting Adventure Books Like The Story of Doctor Dolittle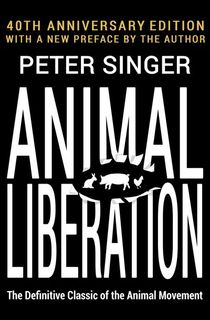 Animal Liberation
There is an entire kingdom out there who can't speak for themselves. And though many still to this day turn a blind eye, Australian moral philosopher and author Peter Singer gave them a voice when he constructed Animal Liberation, first published back in 1975. In it, he goes behind the cage, revealing the shocking abuse Earth's creatures endure at the hands of humans.
An essential read for supporters and skeptics alike, Singer's manual not only sheds light on abuse, but it offers humane solutions and is the source that sparked the animal rights movement. Give it a whirl, and you just may go vegan for good.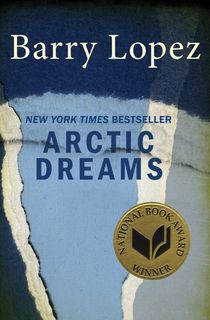 Arctic Dreams
Sure, it's blanketed in ice and snow, and the sun is more of an out-of-towner than a daily visitor, but the Far North's barren landscape is home to Eskimo natives and a wealth if arctic wildlife. In acclaimed writer Barry Lopez's National Book Award winner, he weaves biology, anthropology, and history into a definitive compendium that's equally rhapsodic and informative. Lopez—who could fill a museum with awards, medals, and literary prizes—crafts his prose with the knowledge and deft skill of a scientist, but with the passion of a poet. Dive in, and you may just find yourself yearning for a trip north of the border.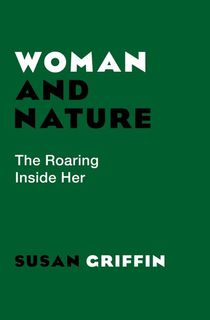 Woman and Nature
And now for the truly existential pick of the bunch. Technically, Susan Griffin is an award-winning eco-feminist author who, in her own words, "draws connections between the destruction of nature, the diminishment of women and racism, and traces the causes of war to denial in both private and public life." At her core, however, she is woman—hear her roar. In Woman and Nature, an essential for any femme who considers herself of the feminist variety, Griffin pulls from history and Freudian thought to craft her must-read that's responsible for kick-starting the eco-feminist movement.
The Sense of Wonder
Now is the ideal time to take a moment and enjoy the simple things in life, like the swishing of Earth's lush wilderness, the hum of the wind, and the rush of the open seas. That's just what late author and environmentalist Rachel Carson did with her ode to nature, The Sense of Wonder.
Though it was written more than 30 years ago, it remains a viable source of inspiration and an introduction to new ways of perceiving nature. Supplemented with vivid images from renowned photographer Nick Kelsh, the book is more than a Saturday read—it's an experience not unlike watching a Terrence Malick film.