There's a reason dogs are considered man's best friend: Any dog lover can tell you that dogs make our lives richer. They draw out our love and our virtues; they are loyal to a fault, and—eventually—they leave us to grieve and remember. Dogs have wormed their way into our hearts and have had a significant impact on the human experience, so it's no surprise that they have a rich history in literature, too.
In fact, dog books have developed traditions and tropes all their own. Some may follow the arc made familiar by novels like Old Yeller—or they may subvert our expectations and take things in a different direction entirely.
As an ode to our canine companions, we're celebrating the best dogs books. From classic children's novels to irreverent modern memoirs, any dog-loving reader can find something that suits their tastes.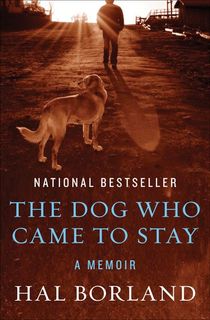 The Dog Who Came to Stay
Some people pay breeders top dollar for the perfect dog, but for others, rescued dogs are the perfect pets. Hal Borland had the latter experience: His foxhound mutt Pat appeared on a Christmas night, howling behind his Connecticut house.
Nobody would claim the little dog, so—in classic dog story fashion—he claimed Borland's heart. What makes this story about the relationship between Hal and Pat so special? It's entirely real.
The Art of Racing in the Rain
If you've seen the 2019 film The Art of Racing in the Rain, you may have some preconceived notions about this book that are heavily dependent on your feelings regarding A-List actors voicing dogs in live action films.
But books are often able to tell stories in a way that films simply cannot, and this story about a race car driver and his faithful dog is "the perfect book for anyone who knows that compassion isn't only for humans, and that the relationship between two souls who are meant for each other never really comes to an end." —Jodi Picoult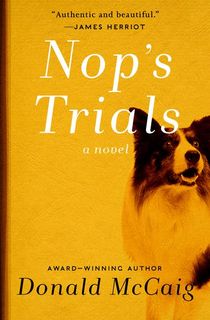 Nop's Trials
This book starts out like many dog books: A man and his dog are working together, this time on a farm in Virginia. But on Christmas Day, Nop fails to return home from his sheep wrangling duties, leaving his owner worried and heartbroken. Nop had been dognapped, and the narrative follows both Nop and his owner as they strive to be reunited. It's exciting, it's heartwarming—and thankfully, it's back in print after too much time away.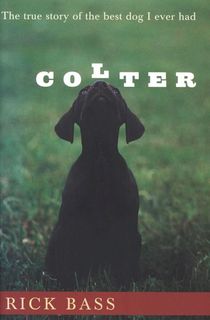 Colter
There's no denying that we have certain expectations when we read books about dogs, and Bass' story hits all the notes you want. We meet a runt that nobody else wants, and watch him turn into a remarkable dog that has a remarkable impact on his owner.
If you're worried this story will feel like a Lifetime movie, don't: Bass' skilled prose ensures that Colter reads like a classic rather than a story full of clichés.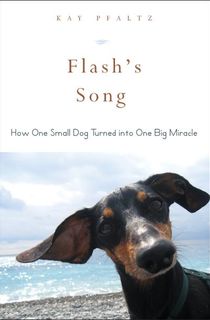 Flash's Song
Dogs make great subjects for books, but they often don't fare well in them—after all, dog years go by much quicker than human ones, and loss is an inevitable part of loving a dog. Pfalz's true story focuses on this very aspect, but the narrative— much like the dog it memorializes—will go beyond your expectations.
Flash defied a veterinarian's grim prognosis, taking a promised three weeks to live and defiantly stretching it to a series of months. about love and grieving, Flash's Song shows how animals—even a tiny dachshund—can give us a great appreciation for everyday blessings.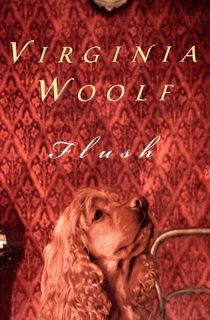 Flush
Yes, the author did write a novel about a dog! But it wasn't just any dog—it was Flush, the cocker spaniel owned by famous poets Robert and Elizabeth Barrett Browning (of fame). Using research and her own imagination, Woolf tells the story of the couple's marriage from the perspective of their beloved pet.
A Big Little Life
Though Dean Koontz initially became famous for writing horrifying thrillers, he showed a softer side after he and his wife adopted Trixie, a three-year-old retired service dog. Koontz was first inspired to write picture books and short in the voice of Trixie, surprising his fans with charming titles like
After Trixie passed, Koontz wrote a memoir in her honor, in which he delved into the many ways she changed his life and made him rethink the world and the other species we share it with. If this sounds a bit too philosophical for a dog book, don't worry: "Koontz leavens his musings on such weighty themes with plenty of both self-deprecation humor and Trixie's comic élan to make this one dog book that everyone other than the most flint-hearted dog-haters will deeply enjoy" (Booklist).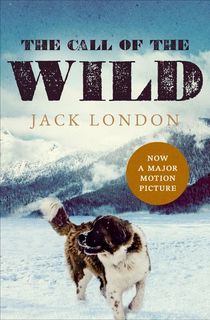 The Call of the Wild
The main character in The Call of the Wild is a dog, Buck, who is kidnapped from his California home and pressed into service in Yukon at the height of the Klondike Gold Rush. London's short and beautiful novel is less about the relationship between dogs and humans than it is about dogs themselves, but Buck's toughness and nobility serve to remind us why dogs make such rewarding companions in our own lives.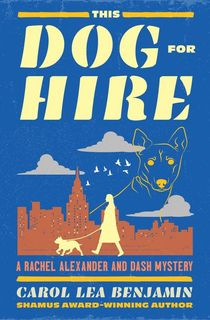 This Dog for Hire
Say it with me: Dog. And. Owner. Detective. Team.
You better believe it! Carol Lea Benjamin's mystery novel sees Rachel Alexander, a private eye and former dog trainer, investigate a mysterious death with her furry best friend, Dashiell (yes, as in Hammett). And because we know you're wondering—This Dog For Hire is, indeed, the first book in a series.
Where the Red Fern Grows
You can't talk about great books about dogs without mentioning Where the Red Fern Grows. The story of a young boy and his hounds, Old Dan and Little Ann, in the Oklahoma Ozarks, Rawls' novel is an American classic that always brings on the waterworks—whether it's your first read-through, or your fifth.
Old Yeller
Old Yeller is the archetypal dog novel for a reason, and you owe it to yourself to read it even if you think you know the story backwards and forwards (and even if just thinking about the movie makes you well up). It's a moving and memorable tribute to the bond between man and beast that is more than worth your tears.
Marley & Me
In a genre packed with stories of exceptional, wonderful dogs, Grogan's memoir about his hellraising pup is a breath of fresh air. Marley's reign of terror leaves few things in Grogan's home unscathed, but you'll likely come away feeling like he's still a good boy, even when he's destroying furniture—though, to be fair, it probably helps that it isn't your furniture. Marley & Me was a New York Times bestseller and was adapted into .
I'm a Good Dog: Pit Bulls, America's Most Beautiful (and Misunderstood) Pet
More than any other breed, pit bulls have been associated with violence and danger. In Ken Foster's view, this is unfair to the pups, whose bad reputation comes from their history of being favored in dog fights, dramatically increasing the likelihood that pit bulls would both be bred irresponsibly and raised by owners who would not properly socialize them, or worse, encourage aggressive behavior.
In this nonfiction book Foster attempts to correct these unfortunate stereotypes about pit bulls. From exploring their status as family dogs a century ago to profiles of modern pit bulls who serve as search-and-rescue dogs, therapy dogs and loving pets, Foster's inspiring dog book shows us these underdogs deserve another chance.