In cozy mysteries, amateur detectives—like Welsh monks, crossword puzzle editors, and, of course, feline sleuths—make collecting clues a page-turning adventure. If you're craving a classic whodunit, you can pick up one of these cozy mysteries from Agatha Christie, Ellis Peters, and more, and follow the breadcrumb trail along with their endearing investigators.
Also known as "cosy mysteries" if you're British, this genre is defined by its tone. Unlike thriller books, cozy mysteries are light on sex and violence. But the best cozy mysteries still deliver clever puzzles, crafty detectives and satisfying solves. Read on for our favorite whodunits.
The Chronicles of Brother Cadfael series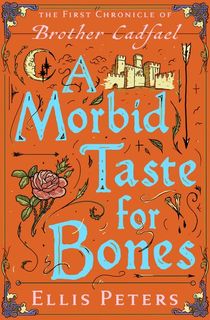 A Morbid Taste for Bones
Ellis Peters is a pseudonym of Edith Mary Pargeter (1913-1995), a British author whose Chronicles of Brother Cadfael are credited with popularizing the historical mystery genre. In the debut novel, Cadfael, a Welsh Benedictine monk living at Shrewsbury Abbey in the first half of the 12th century, is part of a group of monks looking to collect the holy remains of Saint Winifred.
The town which has the remains isn't amenable to the request—until one of the loudest opposers is found dead, having been shot with a mysterious arrow. Now, Cadfael must figure out who's to blame.
The Lord Peter Wimsey Mysteries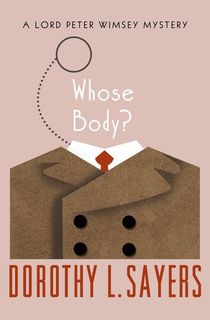 Whose Body?
The Lord Peter Wimsey series is one of the most beloved cozy mystery series of all time. While working as an advertising copywriter, Dorothy L. Sayers began work on Whose Body? (1923), a cozy mystery in which Wimsey investigates the discovery of a strange corpse—the body was found in a suburban architect's bedroom, wearing nothing by pince-nez glasses.
Over the next two decades, Sayers published ten more Wimsey novels and several short stories.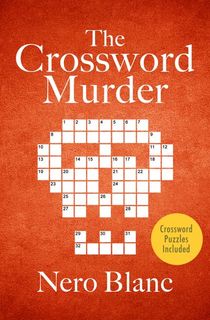 The Crossword Murder
This collection of 12 books is written by a husband-and-wife duo, who go by the name Nero Blanc. Heroine Annabella Graham is a crossword puzzle editor for the Newcastle Evening Crier, and her partner in solving crime is Rosco Polycrates, a private detective.
What sets these tales apart? They have even more puzzles than your average cozy mystery: Each novel is accompanied by crossword puzzles from the story, allowing amateur sleuths to solve them for themselves.
The Hannah Swenson Mysteries
Chocolate Chip Cookie Murder
If nothing sounds better than a murder mystery and a sweet treat, . Each book features amateur sleuth and baker Hannah Swenson, and each comes with a tasty recipe you can whip up for your sleuthing snacks.
The first novel sees Hannah pulled into the world of crime when a delivery man is found murdered behind her bakery. And based on the crumbs from her famous Chocolate Chip Crunchies all over the crime scene, it looks like someone is trying to frame Hannah for the murder.
The Peter Shandy Mysteries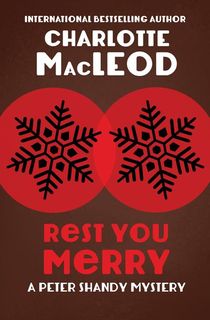 Rest You Merry
This New England writer was nicknamed "America's Agatha Christie" and penned more than 30 books in her lifetime. MacLeod's premiere series starred Professor Peter Shandy of Balaclava Agricultural College. In this first book, we meet the cranky horticulturalist who, after playing a prank on the campus one Christmas, returns to find a librarian murdered in his home.
The Miss Silver Mysteries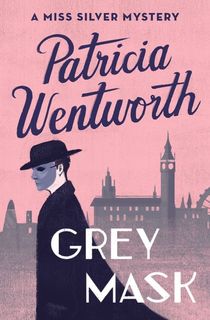 Grey Mask
No cozy mystery list would be complete without Miss Silver, a retired governess who re-enters the workforce as a private detective. In 32 books, she works closely with Scotland Yard to solve London's murders, conspiracies, mistaken identities, and more.
In the first mystery book of the series, Miss Silver's services are called upon when Charles Moray returns home to England to find his family's manor is being used for nefarious purposes. A gang has broken in—and he hears them planning a terrible crime. He would call the police, but hears the voice of Margaret, his long lost love, among the criminals. So instead, he calls upon Miss Silver to unravel their plot.
The Connoisseur Cat Series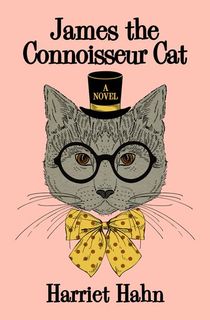 James the Connoisseur Cat
Feline fanatics will be smitten by the debonair four-legged James as much as Sir Grant, a British gentleman in the fine arts business. Together they share whiskey and soon begin solving crimes, largely thanks to James' keen intellect. James keeps mum, but has enough human behaviors and personality to make him the star of this mystery.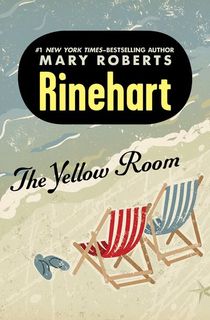 The Yellow Room
If you've ever heard the phrase "the butler did it," you can thank Mary Roberts Rinehart—she wrote the cozy mystery The Door, in which the infamous butler was, in fact, the culprit.
In this 1945 novel, twenty-four-year-old Carol Spencer has experienced tragedy beyond her youthful years. Spencer lost her fiancé in the war and spends her days caring for her ailing mother. They head to their summer home in Maine and find it completely abandoned— except for a dead body in one of the closets.
The Cat Who Could Read Backwards
There are 29 novels featuring Jim Qwilleran, a struggling journalist who becomes heir to a huge fortune. Together with his two Siamese cats, Koko (a helpful feline with a sixth sense for solving small town crimes) and Yum-Yum (just a cat), Qwilleran starts solving mysteries, instead of just writing about them.
In the first novel, Qwilleran and Koko must figure out who's causing trouble at a local art gallery. There have been vandalized paintings, a stabbing and a fatal fall from scaffolding—and it's up to them to solve the case.
And Then There Were None
British mystery author and playwright Agatha Christie is the best-selling novelist of all time—it's been suggested that only Shakespeare and the Bible have outsold her 85 books. Many of her works, including her most popular title And Then There Were None, have been turned into plays and films.
Mystery surrounds eight strangers invited to an isolated island under false pretense. After dining on a lavish meal, a peculiar recording begins to play and brings to the table the accusation that each person has gotten away with murder. Until now. They begin to die off—one by one—seemingly according to the nursery rhyme "Ten Little Indians."
The Murder, She Wrote Series
The Ghost and Mrs. Fletcher
This delightful series was inspired by the hit television series of the same name starring Angela Lansbury. Fans of the show became fast fans of the books, which keep the spirit of author/protagonist Jessica Fletcher alive. The feisty heroine juggles her day job as a successful crime fiction writer with sleuthing around in real-life investigations in her hometown of Cabot Cove, Maine, and beyond.
This post is sponsored by Open Road Media. Thank you for supporting our partners, who make it possible for Early Bird Books to continue publishing the book stories you love.