Throughout history, female authors have published their work under male or gender-neutral pen names. For some, such a move was a creative choice, an experiment in anonymity. For most women writers, however, employing a male nom de plume was the only option if she hoped to publish in a male-dominated genre or reach a wider audience.
Take, for example, this sexist chapter from the life of Charlotte Brontë. In late 1836, the 20-year-old writer sent a selection of her poetry to Poet Laureate Robert Southey. Southey's response: "Literature cannot be the business of a woman's life, and it ought not to be." And while attitudes have since evolved, we still have a long way to go before gender bias is eliminated from literature.
In 2015, Catherine Nichols submitted the same cover letter and manuscript to literary agents using a male pseudonym—and found that doing so resulted in eight and a half times the number of responses she had received when she used her own name.
We're honoring the struggles and celebrating the accomplishments of women writers throughout history. Here are nine female authors who wrote under male pen names and broke through barriers to get their voices heard.
 Alice Mary Norton / Andre Norton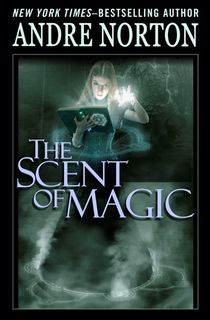 The Scent of Magic
Andre Norton is a grand master of science fiction—indeed, she was the first woman named a SFWA Grand Master, a Gandalf Grand Master of Fantasy, and the first to be inducted into the Science Fiction and Fantasy Hall of Fame. In 1934, shortly before the release of her first novel, Norton legally changed her name to Andre Alice Norton after her publishers advised that a male-sounding name would increase her marketability with sci-fi and fantasy's male readership. Norton published over 130 novels throughout her 70-year career. In The Scent of Magic, published in 1998, a young woman endowed with a supernatural sense of smell must navigate an enchanted land suffused with danger.
Related: 13 Groundbreaking Female Science Fiction and Fantasy Authors
 Alice Bradley Sheldon / James Tiptree, Jr.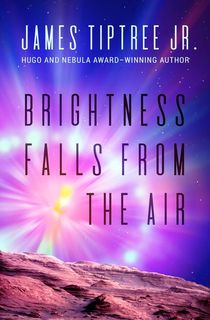 Brightness Falls from the Air
Alice Bradley Sheldon was an artist and art critic for the Chicago Sun before she turned her talents to writing science fiction. She adopted the pen name James Tiptree, Jr. in 1967. As the Nebula Award-winning author put it in a 1983 interview published in Isaac Asimov's Science Fiction magazine: "A male name seemed like good camouflage. I had the feeling that a man would slip by less observed. I've had too many experiences in my life of being the first woman in some damned occupation."
Sheldon published a number of short story collections and two novels over the course of her career. 1985's Brightness Falls from the Air, her second novel, tells the story of 16 people who gather on the distant planet Damiem to witness a man-made nova.
Amantine Lucile Aurore Dupin / George Sand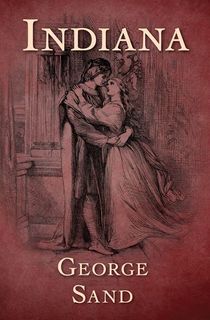 Indiana
Born in Paris in 1804, Amantine Lucile Aurore Dupin published under the name George Sand and became one of 19th century France's most celebrated novelists and memoirists. A free spirit and pioneering feminist, the author regularly wore men's clothing, smoked in public, and was unapologetic in her sexual pursuits—acts that shocked the genteel social circles through which she moved.
Indiana, the author's first published novel, tells the tale of a noblewoman named Indiana who breaks free from a loveless marriage and travels from colonial Africa to revolutionary France in pursuit of love.
The Brontë Sisters / Currer, Acton, and Ellis Bell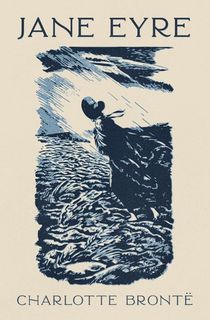 Jane Eyre
As was often the case with female writers of the Victorian era, the Brontë sisters originally published their works under pseudonyms. Charlotte became Currer; Anne became Acton; Emily became Ellis. The sisters selected Bell as their surname. Charlotte later explained the rationale behind the move in an 1850 preface to Wuthering Heights and Agnes Grey: "We did not like to declare ourselves women, because—without at that time suspecting that our mode of writing and thinking was not what is called 'feminine'—we had a vague impression that authoresses are liable to be looked on with prejudice."
Today, of course, the Brontë sisters are rightly regarded among our greatest writers. In Charlotte Brontë's groundbreaking Jane Eyre, an orphaned English girl rises above her circumstances to grow into a successful and independent woman.
Mary Ann Evans / George Eliot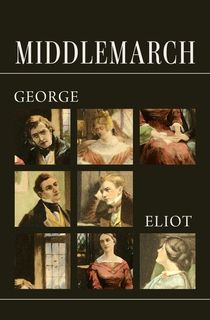 Middlemarch
Born in Warwickshire, England in 1819, Mary Ann Evans employed the male pen name George Eliot when she published her 1859 debut novel Adam Bede in an effort to avoid female stereotyping. She would go on to write Middlemarch, a landmark narrative of realism and psychological insight now widely considered one of the best novels ever written.
Evans was well aware of gender bias in literature and literary criticism. In her skewering 1856 essay "Silly Novels by Lady Novelists" the author observed: "By a peculiar thermometric adjustment, when a woman's talent is at zero, journalistic approbation is at the boiling pitch; when it attains mediocrity it is already no more than summer heat; and if she ever reaches excellence, critical enthusiasm drops to the freezing point."
Related: Classic English Literature That Belongs On Your Reading List
Joanne Rowling / J.K. Rowling / Robert Galbraith 
The Cuckoo's Calling
Rowling's massively successful Harry Potter series needs no introduction. What some might not know, however, is that Joanne Rowling's abbreviated and ambiguous pen name was a deliberate move pushed by her publisher to appeal to young male readers who might otherwise skip over books written by women. Rowling in fact adopted the middle name of Kathleen (her grandmother's name) to round out the pseudonym, as no middle name was listed on her birth certificate.
In 2013, Rowling published the crime thriller The Cuckoo's Calling under the nom de plume Robert Galbraith. Of her decision to use a pseudonym, the author explained: "I really wanted to go back to the beginning of a writing career in this new genre, to work without hype or expectation and to receive totally unvarnished feedback." Rowling/Galbraith has since published three additional crime novels in the series, with plans of continuing it well into the future.
Louisa May Alcott / A.M. Branard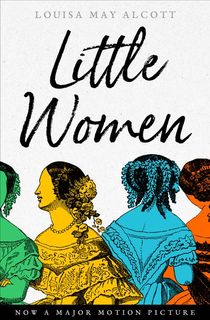 Little Women
With Little Women, Louisa May Alcott crafted a lasting portrait of sisterhood and female strength in 19th century America. Prior to its publication, however, Alcott penned a number of sensational gothic thrillers in the mid-1860s under the pen name A.M. Barnard. The gender-neutral nature of the pseudonym afforded Alcott the freedom to explore darker subject matter deemed unbecoming of a lady at the time.
Alcott's literary alter ego remained a secret for decades after the author's death. In 1942, rare book scholar and dealer Leona Rostenberg connected the dots after discovering letters written to Alcott by a Boston publisher: "We would like more stories from you ... and if you prefer you may use the pseudonym of A.M. Barnard or any other man's name if you will."
Related: 8 Books for Fans of Little Women
Karen Blixen / Isak Dinesen
Out of Africa
Acclaimed Danish author Karen Blixen employed a number of pen names throughout her career: Tania Blixen, Osceola, and Pierre Andrézel. Her best known is Isak Dinesen. The author fist employed the male nom de plume for the 1934 American publication of her debut short story collection Seven Gothic Tales.
Three years later, she published Out of Africa, a celebrated memoir detailing her years spent managing a coffee plantation in Kenya. The narrative was adapted for the silver screen in 1985. Starring Meryl Streep and Robert Redford, Out of Africa won a number of Academy Awards, including best picture. Today, Blixen's memoir is still published under Isak Dinesen in the United States; in other countries the narrative is published under Karen Blixen.
J. D. Robb In Death Collection Books 1-5
New York Times–bestselling author Nora Roberts has published well over 200 romance novels and was the first author to be inducted into the Romance Writers of America Hall of Fame. For the author's futuristic "In Death" crime thriller series, Roberts adopted the pen name J.D. Robb. As with Rowling's turn as Robert Galbraith, J.D. Robb afforded Roberts the opportunity to break free from her fame and work without expectation.
The pen name's ambiguous nature also fit nicely into the male-dominated mystery and suspense genre. Roberts kept the lid on her alter ego for years. When the truth was revealed, readers happily accepted the news—as evidenced by the massive success of the long-running series. The multi-book volume highlighted here collects the first five novels in the "In Death" series.
This post is sponsored by Open Road Media. Thank you for supporting our partners, who make it possible for Early Bird Books to continue publishing the book stories you love.
Featured photo: Helloquence / Unsplash