Coming of age stories are everywhere in classic literature, and for good reason—just about everyone can relate to the experience of growing up, and slowly (or suddenly) transitioning into adulthood. But many of the examples we have of traditional bildungsroman are stories about the male experience (think The Catcher in the Rye, The Adventures of Huckleberry Finn, and even Harry Potter).
These inspiring coming of age books—both from fiction and real life—focus on the female experience. And while they're all very different, they do have one thing in common: they show us that there's a lot more than one way to grow up.
I Capture the Castle
Dodie Smith produced this gem of a novel a few years before she wrote , the story for which she's most famous today. Set in 1930s England, I Capture the Castle is narrated by the charming 17-year-old Cassandra Mortmain, an aspiring writer who lives in barely genteel poverty with her eccentric family in a decaying castle.
The handsome owner of the castle (along with his brother) appear on the scene, throwing the Mortmains' lives (and Cassandra's feelings) into disarray. While there are countless stories about first loves and first heartbreaks, I Capture the Castle captures the highs and lows of growing up with intelligence, wit, and just the right amount of angst.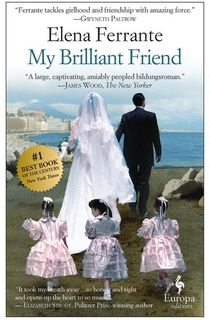 My Brilliant Friend
Set in post-World War II Naples, My Brilliant Friend is the first of four books about Elena and Lila, two girls who become friends when they're 10 years old. As editor Sara Nelson wrote, the books ask how "women grow and age, together and apart, how do they relate, how do motherhood, money and men intervene"? In trying to answer these questions, Ferrante has created a beautifully portrait of growing up as a woman, and the complicated friendships women often have.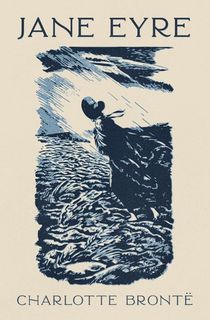 Jane Eyre
Jane Eyre was the first novel to focus on its main character's development by using the first-person, even going to far as to present the book as an autobiography edited by Currer Bell, Charlotte Brontë's male pseudonym. It's also a favorite coming of age story for any woman who's ever refused to bend her principals for a man—even one as alluring as the brooding Mr. Rochester.
Toss in a (spoiler alert!) crazy wife hidden in the attic, and you have a drama that's bound to be a classic for at least another couple of centuries.
Related: 8 Books That Pass the Bechdel Test
Aurora Leigh
In Aurora Leigh, the eponymous heroine knows she's destined to be a poet, and she pursues her artistic dreams with single-minded determination. There's also an exquisitely protracted romance, muddled attempts at social reform, and a fallen woman who doesn't have to die.
You likely know Barrett-Browning best from her , including "How Do I Love Thee? Let Me Count the Ways," but this "novel poem" helped make her one of the most famous writers in Victorian-era England. In fact, during their lifetime she was better known and more successful than her husband, Robert Browning.
Bad Feminist
Who says coming-of-age stories only have to be novels? Gay's brilliant, witty, and sometimes heart-breaking collection of essays explores the complexities and paradoxes of what it means to be a woman, a person of color, a writer, and a bad feminist navigating life and media in twenty-first century America.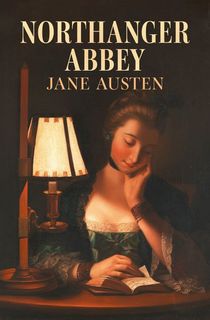 Northanger Abbey
Although it was Austen's last published novel, Northanger Abbey was (mostly) written at least 15 years prior to its 1818 publication date. Austen's younger, more madcap sense of humor (which is on full and glorious display in her juvenilia) shines through in this parody/celebration of gothic novels.
Sure, it's debatable how much heroine Catherine Morland actually comes of age. But Northanger Abbey is perhaps more about Austen coming of age as a writer, as her splendidly irate apologia for women novelists (you can find it in Chapter 5) suggests.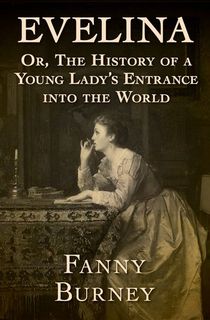 Evelina
If you love Jane Austen but hate how few novels she wrote, then you need to check out Evelina. You can clearly see Burney's influence on Austen (Evelina came out a few decades before Austen began publishing). Burney is a beautiful writer, capable of creating characters you love—and some you want to punch in the face.
Evelina was a literary sensation in its day, and it holds up well almost 250 years later. You can read it for the romance between Evelina and Lord Orville, which unfolds with a deliciously excruciating number of awkward encounters and misunderstandings, or for the fascinating depiction/satire of London society.
Like Water for Chocolate
Although this saga might not seem like your traditional coming-of-age tale, Tita de la Garza's story is one of empowerment, as she fights for love, for the ability to express herself, and for independence from her tyrannical mother (both living and in ghost form). Like many stories on this list, Like Water for Chocolate is also about a protagonist expressing herself and nurturing others through art, specifically the art of cooking.
To Kill a Mockingbird
This classic story is set in the small town of Maycomb, Alabama in the 1930s. Six-year-old Scout and her older brother Jem are growing up as their father, lawyer Atticus Finch, defends a black man who has been wrongly accused of rape. The plot is inspired by something that happened to Lee in her own childhood—and though the book is widely renowned, its place on school curriculums is often challenged.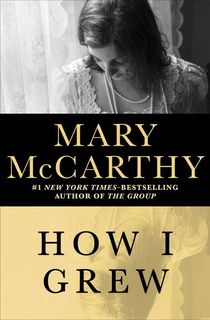 How I Grew
Mary McCarthy is most famous for authoring The Group, the 1964 National Book Award finalist that shocked the nation (and eventually inspired Sex and the City). But while The Group was loosely based on the friends McCarthy made at Vassar, How I Grew is an intimate autobiography chronicling her formative years, from ages 13 to 21.
And though she wrote it at age 75, the nonfiction female coming of age story is still filled with McCarthy's sharp insights and trademark wit—"she has lost none of her feistiness or perspicacity" (Kirkus Reviews).
Related: Gloria Steinem on the Many Reasons to Read The Group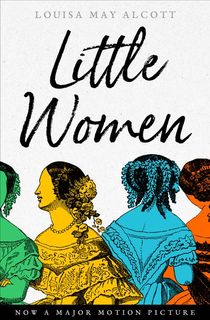 Little Women
At some point, most young girls wanted to be Jo, looked up to Meg, not-so-secretly hated Amy, and (another spoiler alert!) grieved Beth. It's a classic coming of age tale that has engaged audiences for 150 years, whether on the page or on the big screens (acclaimed actresses, including Katherine Hepburn, Winona Rider and Saoirse Ronan have all taken turns at playing Jo).
But even though it takes place in the mid-19th century and feature quite a few petticoats, Little Women somehow seems timeless. We assume that's because a good story about growing up never goes out of style.
Related: 13 Books for Fans of Little Women