Alison Bechdel is a queer cartoonist best known for her graphic memoir Fun Home, which soared to new heights of popularity when adapted into a Tony Award-winning musical in 2015. Before that, Bechdel was most popular for her long-running comic strip Dykes to Watch Out For, a cheeky political comic which got its start in 1983 in the feminist newspaper WomaNews. It was two years later, in this very comic strip, that the Bechdel test was born.
What is the Bechdel test?
The Bechdel test is a way of evaluating how women are represented in fictional stories. It was first created in the Dykes to Watch Out For strip titled "The Rule," in which two women contemplate which movie they should watch at the theater, based on a set of three simple rules. The film must include at least two women; these two women must talk to each other; and the conversation must center around something other than a man. The strip concludes with them leaving, as no movie meets their requirements.
What does it mean if a work passes or fails the Bechdel test?
The Bechdel test was a satirical creation—not all works that pass the test are inherently feminist, and not all that fail them are inherently misogynistic (Alien is a famous example of a movie that fails the test yet has a very strong female lead). Regardless the test forces audiences to think about the representation of female characters—and more often than not, feminine roles are somewhat limited across all forms of media.
However, while big strides need to be made across television, film, and literature, there are still some great works that make the grade. Here are 8 fantastic books that pass the Bechdel test, in both law and spirit.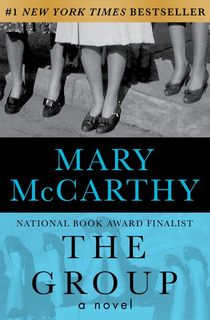 The Group
Published in 1963, this book sparked controversy and intrigue while giving a nuanced glimpse into an array of women's issues. At Vassar college, eight privileged women made up a circle of close friends known as "the group." However, after graduation in 1933, the group splinters off in separate directions, experiencing the real world in new and surprising ways.
These women tread forward through both highs and lows—marriages and infidelities, sexual traumas and sexual awakenings, motherhood, careers, betrayals, and celebrations. And while some float away from the group, others are too involved in the drama unfolding amongst them.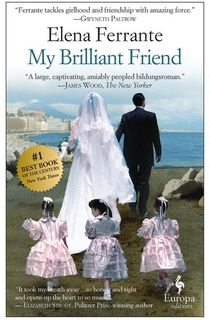 My Brilliant Friend
In this first book of the Neapolitan Novels , readers are taken through a journey which opens in a poor neighborhood outside Naples in the 1950s. The story follows two women who stand as opposites—the indomitable Lila and meek Elena—as they grow into wives and mothers, all while maintaining a nuanced and rocky friendship.
My Brilliant Friend trails the duo from the roots of their bond as ten-year-olds to their time of adolescence. But the tale is not merely about the transformation of their relationship, but about the changes in a neighborhood and its country, as well.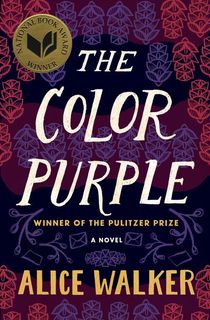 The Color Purple
This indisputable classic is the winner of both the Pulitzer Prize and the National Book Award. A great work which embraces the trials of intersectionality, The Color Purple tackles the issues of Black women in the rural Georgia of the early 20th century.
Celie and Nettie are sisters who were separated as girls, yet maintained their love and loyalty across time and distance through a series of letters to God and each other. Through a captivating story which sheds an important light on domestic and sexual abuse, author Alice Walker spun a tale of resilience, bravery, and triumph over struggle.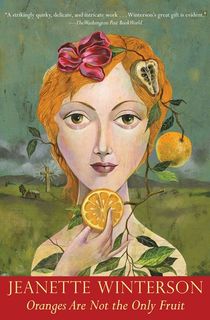 Oranges Are Not the Only Fruit
Little Fires Everywhere
In this gripping novel, bestselling author Celeste Ng weaves a story about the messily lined fates of two families.
On one end we have the epitome of suburban perfection, the Richardson family with their four children. On the other we have Mia Warren, a mysterious artist who breezes into Shaker Heights with her teenage daughter to rent a house from the Richardsons. Despite the fact that Mia's free-spirited nature and enigmatic past creates tensions in the carefully constructed community, the Richardson children are drawn to the Warrens.
But things come to a head when friends of the Richardsons attempt to adopt a Chinese-American baby. The town becomes divided on the issue, putting matriarch Elena Richardson on the opposing side of Mia in a dramatic custody battle.
Related: 9 Books Like Little Fires Everywhere
Where'd You Go, Bernadette
Bernadette Fox is many things—a fiery and outspoken wife, a veritable joke to her fellow private-school mothers, an unmatched architect, and the best friend and mother to 15-year-old Bee. But Bernadette Fox is also missing.
After Bee attempts to drag her family along on a well-earned trip to Antarctica, her severely agoraphobic mother vanishes. Compiling all the clues she can, Bee takes it upon herself to track her mother down and bring her home.
The Nightingale
In 1939 France, two sisters play out their vital roles in World War II. As Vianne Mauriac watches her husband leave for the Front, she never thought the Nazis would truly invade France. But when they barrel in with tanks and bombs, she is left without a home and a series of impossible choices to make in order to keep her family alive.
Meanwhile, her young sister Isabelle joins the Resistance after a heartbreaking betrayal at the hands of her first love. As the sisters navigate this dangerous world through different paths, The Nightingale highlights the beautiful resilience and courage of women through one of history's most earth-shattering wars.
The Hate U Give
Focused on racial issues rather than gender equality, The Hate U Give is a that still manages to never take for granted the contributions of women. Starr Carter is a 16-year-old black student who is divided between the life she lives in her poor neighborhood and the time she spends in her upper class suburban prep school.
When Starr watches her childhood friend die at the hands of police brutality, the precarious balance of her life snaps. Her friend's name is dragged through the mud, and while protesters flood the streets, the law and criminals alike attempt to intimidate Starr. And as Starr is the only one left alive who can say what truly unfolded during the confrontation, the future of the community rests in her hands.
This post is sponsored by Open Road Media. Thank you for supporting our partners, who make it possible for Early Bird Books to continue publishing the ebooks you love.
Featured photo: Gemma Chua-Tran / Unsplash