Without any context about the world we live in, feminism seems like a simple concept. According to Merriam-Webster's Dictionary, feminism is: "the theory of the political, economic, and social equality of the sexes." Of course, this is quite a bit different from its original entry by Noah Webster in 1841, which read "the qualities of females." If you're wondering how we got from one definition to the other—and why some people seem to take issue with the suggestion that both sexes be treated equally—these feminist books will shed some light on the topic.
While feminism has become a controversial topic, there's no denying that men and women often move through the world in different ways (otherwise, we wouldn't be fascinated by people who defy our expectations of gender norms, such as female samurai warrior Tomoe Gozen).
Whatever feminism means to you, it's worth taking a look back at how and why the movement developed, beginning as far back as the early 1900s, and the writers and feminist books that continue to influence our lives today—whether we know it or not. And of course, with so much feminist literature out there, this list is not exhaustive.
Related: 8 Books That Pass the Bechdel Test
Together We Rise
2018
Recently published in honor of the one-year anniversary of the first Women's March, the Women's March organizers—in partnership with Condé Nast—have put together a book featuring never-before-seen photos from the march, interviews, and essays by feminist activists. The book takes a look at an important day in history—a day on which the largest global protest in modern history took place.
We Should All Be Feminists
2014
Based off her lauded TED talk, novelist Chimamanda Ngozi Adichie writes eloquently about what it means to be a feminist in the 21st century, based off her own experience. She argues that feminism is about basic human rights, and focuses on the experience of women of color and the sexual politics that all people, regardless of race or gender, face in this country.
Bad Feminist
2014
Gay's incredibly insightful essays take us on a journey through her life as a woman of color while also focusing on the recent political climate and the state of feminism today. Her raw and honest essays examine how she came to be the woman she is today, while making it clear that we need to "do better" as a culture.
Related: 9 Empowering Books for Women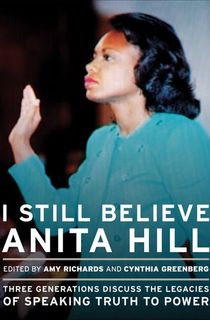 I Still Believe Anita Hill
2012
In 2018, Brett Kavanaugh was nominated to the Supreme Court and accused of sexual assault by Christine Blasey Ford. Twenty-seven years earlier, Anita Hill had testified that her previous boss, Supreme Court nominee Clarence Thomas, had sexually harassed her. Both men's nominations to the Supreme Court were confirmed in spite of the women's testimony.
This collection of essays, published six years before Kavanaugh's nomination, examines how Hill's testimony changed the face of feminism and the public's ideas about workplace sexual harassment. Including original contributions from Anita Hill, Gloria Steinem, Eve Ensler and more, the essays analyze "the intersection of race, class, gender and power that underlies this contentious issue" (Publishers Weekly).
Full Frontal Feminism
2007
In the aughts, feminism seemed to have captured a "third-wave" with the rise of Bitch magazine, BUST, Jezebel, and more. Jessica Valenti founded the blog Feministing in 2004—a safe community online, filled with discussion boards and opportunities to get involved in women's issues. In 2007, she wrote Full Frontal Feminism, a series of essays about why feminism still matters and how the younger generation should get involved.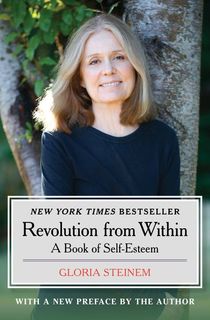 Revolution from Within
1992
Though Gloria Steinem could appear multiple times on this list, her fifth book, Revolution from Within, is a comprehensive chronicle of her lifetime in the feminist movement. Focused on the importance of self-esteem, Steinem argues that only we have the power to change ourselves and own our destinies. This inspiring national bestseller may be shelved in the "self-help" section, but it reflects Steinem's decades of experience as being a champion for women's rights.
Pornography: Men Possessing Women
1981
This intense take down of pornography raised serious questions about violence against women and rape culture. Dworkin argued that pornography turned women into objects and even took her case to the Supreme Court, seeking damages against the pornography industry, and went on to champion the cause throughout the 1980s in the court of public opinion.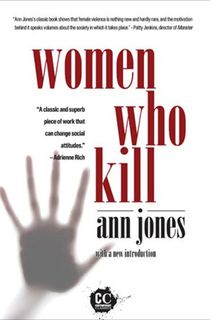 Women Who Kill
1980
Most of the world's killers aren't women. But women who do kill tend to have something in common—they tend to kill those close to them, including lovers, husbands, and their children. Forty years ago, journalist Ann Jones began examining female murderers, and took note of the trends in their crimes. More often than not, women resorted to these violent outbursts in response to abuse and oppression. Her work is full of "rich and fascinating individual stories...an effective, well-argued, engrossing social history, one that speaks both of crimes by and against women (Kirkus Reviews).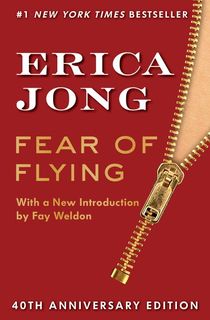 Fear of Flying
1973
While many of the books on this list are nonfiction, Fear of Flying holds a special place as one of the most famous feminist novels. Isadora is unhappy in her marriage, and unsure whether to divorce her husband. While accompanying her husband to Vienna for one of his work conferences, Isadora decides to head off on her own, exploring Europe and searching for a man who will give her the passion she's after. But as she quickly learns, liberation and happiness are not one and the same.
Related: Erica Jong on Fear of Flying
The Female Eunuch
1970
Greer's deeply controversial and best-selling book argues that women are deeply repressed in society, and the suburban nuclear family has rendered them sexless "eunuchs" that are taken for granted by their male partners who secretly hate women. Copies of the revolutionary book flew off shelves, in which Greer argues that women should give up monogamy, reclaim their libido, and live for themselves.
The Feminine Mystique
1963
With the publication of The Feminine Mystique, Betty Friedan is credited with sparking the "second-wave" feminist movement. (Second wave, as in the first wave was concerned mostly with suffrage and basic rights, and second wave feminism broadened women's rights to include equal pay, reproductive rights, sexuality, and more.) Friedman was inspired to write her book when she discovered (after taking a survey) that many of her former Smith classmates were deeply unhappy as housewives. She argues that no person can be fulfilled only through sex and housework, and encourages women to pursue happiness and fulfillment regardless of society's expectations.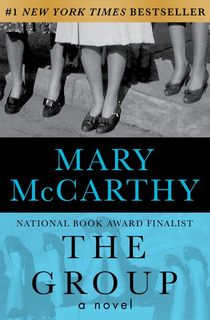 The Group
1963
Described as "juicy...witty...brilliant" by Cosmopolitan, The Group is a novel about eight recent Vassar graduates, from the class of 1993. The novel shocked readers in 1963 with its frank depictions of female sexuality, women's social concerns, and taboo topics such as breastfeeding and birth control. Dismissed by some as a "lady-writer's novel," and banned in some countries for its "immoral" themes, the feminist book nevertheless topped the New York Times best-seller list for almost two years.
The Second Sex
1949
French existentialist Simone de Beauvoir's study of women, "The Second Sex," focused on the history and experience of women largely from a biological angle, and argued that women are inherently different from men and that their experience of life is not so easily separated from their biology (meaning women are biologically made to reproduce, through menstruation, sex, fertility, motherhood, and all that jazz)—making it more difficult for women to succeed in the patriarchy. De Beauvoir's book was deeply influential, and many scholars consider it the first work of "modern" feminism.
If you've already read this feminist classic, you might also be interested in de Beauvoir's The Ethics of Ambiguity, a book that more broadly examines how people can only achieve freedom by battling against the choices and activities of their suppressors.
A Room of One's Own
1929
Virginia Woolf's lengthy essay on the rights of women (and in particular, those women who hope to have fulfilling careers outside the home) was published in 1929, based on a series of lectures she had delivered at the two women's colleges at Cambridge and Oxford. The main theme behind Woolf's argument is that in order for a woman to write fiction (or create art) she must have money and "a room of her own." She also discusses the idea of building a history of women's writing, acknowledging the fact that for the longest time "anonymous" was a woman.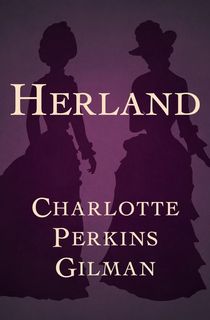 Herland
1915
Technically this book is from more than 100 years ago, but we think it's important enough to include anyway. Most will know Charlotte Perkins Gilman from her 1892 short story "The Yellow Wallpaper," about a woman who is imprisoned by her husband and doctors as a "rest cure" for depression.
But in 1915, Gilman published Herland—a science fiction story that imagines a world without men. The society is one without war, conflict, or domination. The novel was the middle book in her utopian trilogy, which also featured Moving the Mountain (1911) and With Her in Ourland (1916). Herland was originally published as a serial in her magazine, The Forerunner, and did not appear in book form until 1979.