Books for women have evolved quite a bit since Mary Wollstonecraft published A Vindication of the Rights of Women in 1792, and even since Simone de Beauvoir published The Second Sex in 1949. Both works are feminist staples, but neither directly address our 21st-century problems. And right now, women could really use a little guidance on the world we live in today.
So are you looking to shed your feminine chains? Start planning your Presidential campaign? Channel the strength of female samurai warrior Tomoe Gozen? Or just figure out what it looks like to have a healthy dating life? I've got just the thing to help—here's a list of books for women who want to make the best of the coming decade.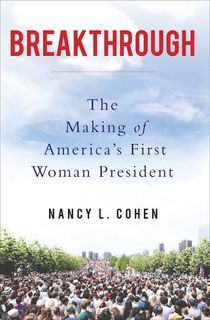 Breakthrough
Historian Nancy Cohen believes that the presidency isn't as far out of reach for women as people might think. With optimism and and thorough research, Cohen takes a look at why Americans haven't voted a woman into presidential office, and what needs to be done to change that.
Through insightful interviews with politicians, readers also get a glimpse behind the scenes at the hidden successes and brilliance of women in today's politics. More than enlightening readers on how America has gotten to where it is, Breakthrough gives a very real understanding of why it's important to take the next step and have a woman leading our nation.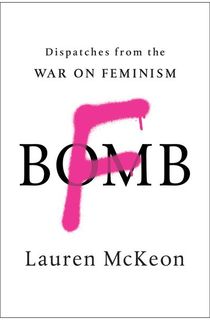 F-Bomb
An unfortunate reality that has stuck with feminism over the ages is that some of its biggest opponents are other women. Whether it's women who say feminism is unnecessary, or women who are going out of their way to silence victims of assault and harassment, the feminist movement is hemorrhaging support.
Unsettled by the giant pink target branded on feminism's back, investigative journalist Lauren McKeon dives into the disconnect that women are feeling for a movement that is supposed to uplift them. McKeon explores different perspectives within feminism, unafraid to dig into where it failed and eager to find out where it can grow.
Colonize This!: Young Women of Color on Today's Feminism
For too long, mainstream feminism has predominantly focused on white interests. This collection of remarkable essays gathers perspectives from women of color who are trying to revitalize the feminist movement into something that works for everyone.
Brilliant, diverse women have been at the forefront of causes for Black Lives Matter, transgender rights, and undocumented immigrants, and they are the backbone of American society. These intimate works embrace the anger, hope, differences, similarities, and strengths of the writers who have had their cultures set at odds to their activism.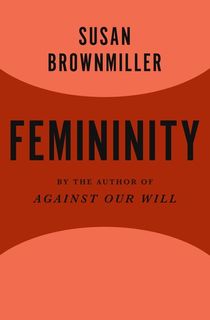 Femininity
Femininity, or the ways society expects women to act, is a complicated concept that often imposes ridiculous rules on women. For example, . Susan Brownmiller—author of the bestselling —brings the constraints and burdens of femininity under a microscope. She praises the parts of femininity which can be embraced for fun and self-satisfaction, and harshly dismisses those parts which are wielded as a weapon to bog women down. For a witty, in-depth, and complete look at the demands and implications of "feminine perfection," Brownmiller's book is essential.
The Life-Changing Magic of Not Giving a F*ck
This book riffs off of Marie Kondo's The Life-Changing Magic of Tidying Up, taking a practical and humorous approach to helping readers let go of the obligations they've imposed upon themselves. Sarah Knight's simple and unapologetic two-step guide cuts through the guilt which compels human beings to expend energy on things they don't want to be doing with, for, or because of other people. This book encourages readers to take control of their own life and time, giving them the space to do things that make them happy.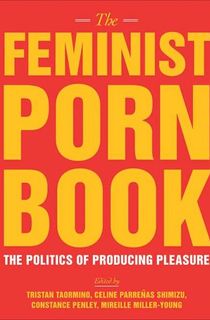 The Feminist Porn Book
Sexual politics—and the social and legal politics of sex workers—have always been hotly debated within feminist circles. This anthology collects writings by porn scholars and members of the adult film industry to delve into the issue which split the women's movement in two. The Feminist Porn Book aims to portray how the creation of pornography can be an empowering and pleasurable experience when done through a feminist lens. This book excels not only in the way that it embraces often marginalized groups within society and sex work, but how it encourages readers to be conscious consumers.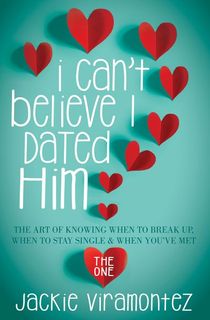 I Can't Believe I Dated Him
Sometimes when a relationship goes sour, we're tempted to settle for less to smooth over the discomfort and disappointment of vulnerability. Jackie Viramontez's book is shaking us by the shoulders and telling us not to. Urging us to look inward and embrace our imperfections, Viramontez guides readers down a path of self-acceptance that leads to the building blocks of new, healthy relationships.
It's easy to shy away from frustration and shame, but this step-by-step guide to healthier practices utilizes science and practical solutions to tackle the problems that have been holding us back for years.
Unscrewed: Women, Sex, Power, and How to Stop Letting the System Screw Us All
In this book, popular author and sex educator Jaclyn Friedman plunges sharply into a discussion about the sexual power dynamics in America. Latching on to her concept of "fauxpowerment," Friedman asserts that women have been led to believe they have gained sexual power, while in reality any support behind it is denied to them. Unscrewed sheds light on women's anxieties and the influences that religion, politics, media, and education have over our sexual identities. Beyond exposing the flaws in our sexual culture, Friedman provides sensible and small steps every reader can take to shift thinking and action to build a healthier culture.
Friedman has written many other great books for women, including and .
Not That Bad: Dispatches from Rape Culture
Roxane Gay rose to popularity with feminist works like and , and now in this 2018 anthology she's collected striking first-person essays about sexual harassment, assault, and abuse. She utilizes voices like actress Gabrielle Union and writer Claire Schwartz, and the combined stories come together to paint a heartbreaking and too-tangible reality of the culture we live in, which silences and shames women for the violence inflicted upon them. This collection is bold, honest, and unafraid, bringing to light the everyday occurrences too many women have had to brush off as "not that bad." Gay's anthology breeds solidarity and lights a fire behind the rallying cry to put an end to the perpetuation of rape culture.
Redefining Realness
This New York Times bestselling memoir by notable transgender activist Janet Mock stands out as a vital voice for the marginalized. Unrepentant and unrestrained, Mock's book invites readers into her journey through personal identity.
While Redefining Realness tells the story of Mock's intersectional growing pains, this book is at its core a story of acceptance of one's self and others. Both political and personal, this book uses Mock's experiences to shine a light across humanity.
Good and Mad
In our culture, women's anger is often regarded as unattractive at best and hysterical at worst. But Traister's Good and Mad highlights the political power that women's collective anger can hold, and the changes that it kicks into motion. This book investigates the different ways people will accept expressions of anger from different genders, and takes a look at women's anger toward different genders as well.
The double standards outlined in this book are at once both infuriating and compelling. The knowledge that anger can turn into real action, however, is inspiring. Traister's work stands as one of the most enlightening books for women in this decade.