If it's been a while since you've read a book that changed the way you think, then you should read this list of life-changing books every woman should read. Each title will intrigue, excite and inspire you—there's no better way to shake up your life than by spending a few hundred pages immersed in someone else's.
And of course, while these titles tend to resonate more deeply with women, we think they'll be eye-opening for men, too.
Related: An Interview with Manju Kapur, Bestselling Indian Author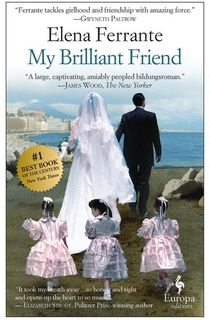 My Brilliant Friend
Be warned: If you read this first book, you won't be able to rest until you've finished all four of the Neapolitan novels (or maybe even ). This New York Times bestseller sets the stage for nearly sixty years of friendship between Lila and Elena, two girls who grew up outside of Naples in the 1950s.
"An intoxicatingly furious portrait of enmeshed friends," it's one of those books that's about nothing and everything at the same time, and will stay in your mind long after you finish reading it.
The Year of Magical Thinking
Joan Didion's gut-wrenching memoir on the year following the death of her husband John Gregory Dunne is one of the most moving accounts of grief you'll ever read. Not for the light of heart, Didion discusses her "magical thinking" that Dunne would simply walk through the door and that life would return to normal.
In thinking and re-thinking Dunne's last moments and the life she and Dunne shared in their nearly 40 years of marriage, Didion is rewriting the way we think about grief and mourning.
The Immortal Life of Henriette Lacks
In 1951, Lacks' cells were taken from a cancerous tumor without her knowledge and used to develop the polio vaccine, amongst other genetic studies. In 1955, her "immortal" cells were the first ever human cells to be cloned. These scientific breakthroughs could not have been achieved without Henrietta Lacks, and yet neither she nor her family ever gave permission—or benefited from the use of her genetic material.
This incredible true story of the life and afterlife of Henrietta Lacks is a compelling history of science, genetics, and patients' rights in the United States.
The Bell Jar
As any person who has struggled with anxiety and depression knows, The Bell Jar is pretty much required reading. But beyond Plath's autobiographical account of mental illness, this sharp novel is also a revealing look at women's lives in the 1950s and the enormous pressure to conform to society's sexist standards. Decades later, Plath's work is just as relevant and life-changing as ever.
Related: Sylvia Plath's Lost Short Story, "Mary Ventura and the Ninth Kingdom"
We Were the Mulvaneys
"If the phrase 'woman of letters' existed, [Joyce Carol Oates] would be, foremost in this country, entitled to it."—John Updike, The New Yorker
Joyce Carol Oates is prolific, to say the least. She's written 58 novels, not to mention her many plays, short stories, poetry collections and works of nonfiction. And while we love many, many of her novels (and you should definitely check out ), We Were the Mulvaneys holds a special place in our hearts. A story about a seemingly-perfect family with a hidden tragedy, Oates skillfully weaves a tale about suffering, love, and hope.
Wild
Cheryl Strayed has really been through it. After her mother's death from cancer, a descent into drugs and other unhealthy behavior, and a ruined marriage, Strayed decides it's time to just get up and get out. She chooses to hike the entire Pacific Crest Trail completely alone as a way of dealing with her demons. Also the subject of a 2014 film adaptation starring Reese Witherspoon, Wild is equal parts heartbreaking and inspiring.
I Know Why the Caged Bird Sings
Maya Angelou's 1969 autobiography is the ultimate redemptive read. In it she tells of her early years, overcoming hardships such as racism, sexual violence, and emotional trauma.
The book itself is the result of a challenge from her friend James Baldwin, who encouraged her to write a memoir that was also "literature." Well, mission accomplished. I Know Why the Caged Bird Sings should come with every birth certificate.
The Handmaid's Tale
If you think watching the (admittedly excellent) Hulu adaptation of The Handmaid's Tale counts as reading the book, think again. Atwood's classic dystopian novel feels as fresh and timely today as it did when it was first published in 1985, thanks to her hauntingly engrossing writing and a world that hasn't changed enough in the past few decades.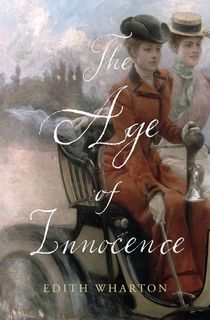 The Age of Innocence
Set in the 1870s among upper class New York City socialites, this historical fiction novel earned Edith Wharton the honor of being the first woman to win the Pulitzer Prize. Respected lawyer Newland Archer is expected to marry May Welland, a beautiful young socialite.
But when May's cousin arrives on the scene and announces that she intends to divorce her husband, a Polish nobleman, Newland finds himself growing increasingly attracted to her—and willing to risk his life of privilege forever.
The House of the Spirits
Isabel Allende is now known as , a distinction she quickly earned after publishing The House of Spirits, her first novel. Patriarch Esteban is a proud, explosive man whose ambition for politics is only tempered by his love for his wife, Clara, who has connections to the spirit world.
Their daughter, Blanca, has a love affair she knows her father would not approve of, but the result is a gift for them all: Alba, a beautiful, strong-willed child who is destined to lead her family and country into a new future. "Both an engrossing narrative and an impassioned testimony to the people of Chile… Allende has her own distinctive voice [with] a whimsical charm…Richly and meticulously detailed" (Publishers Weekly).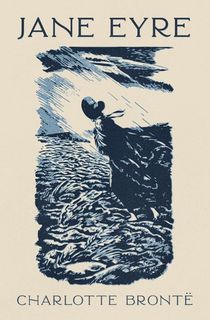 Jane Eyre
If you've never read Jane Eyre you may have a vague idea of the plot about a governess who falls in love with her employer named Rochester and there's a ghost in the attic or something like that. But this book is much, much more than that. Jane Eyre is one of the most inspiring, ardently-feminist, self-actualizing novels ever to be committed to paper, and it's all the more impressive for being one of the first feminist novels written.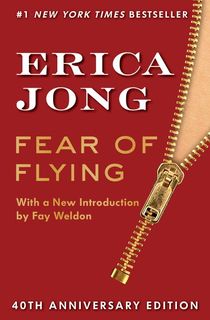 Fear of Flying
Published in 1973, Fear of Flying is another book every woman should read. Credited for launching a sexual revolution, the story follows Isadora Wing, who is unsure whether to stay with her husband of five years or get a divorce. While accompanying him to Vienna on a business trip, she sets off on her own, traveling Europe in search of a man who can incite some passion in her. But as she comes to learn, freedom and happiness are not always the same thing.