Magical realism refers to the genre of literature that enriches realistic narratives with elements of fantasy. Also known as fabulism, the genre is most often associated with Latin American literature—though authors around the world have found ways to play with the imaginative style. Think Alice Hoffman, Italo Calvino, or Haruki Murakami.
And while you might be familiar with the genre's most famous authors, Gabriel Garcia Marquez and Jorge Luis Borges, the canon has expanded beyond One Hundred Years of Solitude. Here, 20 bewitching fantasies you haven't read. Yet.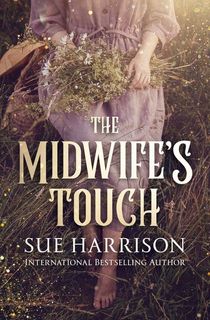 The Midwife's Touch
Set shortly after the Civil War, this whimsical story follows China Creed, a girl born with the ability to grant wishes with just a touch. It's a gift she inherited from her mother's side of the family, but she doesn't share her secret lightly.
After a new doctor arrives in their small Ozark town and grows curious about her ability to deliver babies and heal hexes, China will have to decide if she can trust him with her secret.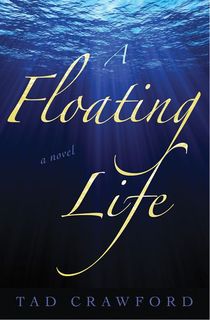 A Floating Life
An unidentified male narrator takes readers through a sequence of oddball experiences that include birthing a baby, chatting up a one-eyed chef, and encountering a volcanic maze goddess. If it sounds like a rabbit hole suitable for Alice, it's because it is. Just go with it.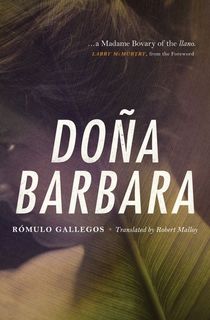 Doña Barbara
You may know Rómulo Gallegos as the former president of Venezuela. But he's also responsible for one of the earliest examples of magical realism.
An incredible tale about a dispute over a Venezuelan estate, the book follows the titular character, Doña Barbara, a beautiful woman known for her powers of seduction. When her cousin Santos Luzardo returns to the plains and tries to reclaim his land and cattle, it sets off a violent, seductive battle between the two.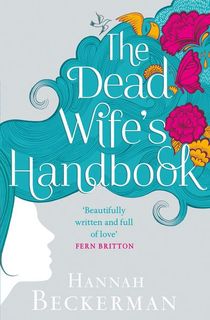 The Dead Wife's Handbook
Sometimes, death isn't the end. It's only the beginning. In former film producer Hannah Beckerman's debut novel, she explores the stages of grief from both sides of the grave: through the eyes of Rachel, a 36-year-old mom who dies suddenly, and the daughter and husband she left behind.
Magic for Beginners
Escape your reality for one where witches are filled with ants that carry time on their backs. Or where a village thrives inside a purse made from a dog. Kelly Link's nine-story anthology is an exercise in imagination and light horror, and though its title calls upon amateurs, all skill levels are welcome.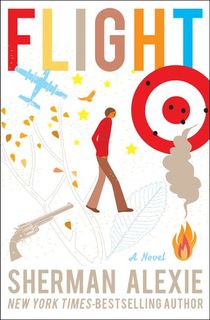 Flight
When a Native American teenager who goes by Zits gets into a fit of rage, he's magically transported to different times and places, which all have one thing in common: they're violent. From the Civil Rights era to Little Big Horn to Indian trackers in the 19th century, Zits sees the aftermath of rage first hand.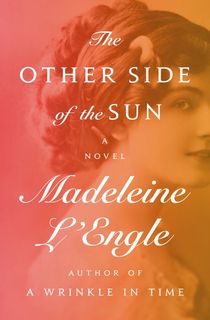 The Other Side of the Sun
Set in the Antebellum South just after the Civil War, Madeleine L'Engle's supernatural tale plays with good and evil. At its core is Stella, who is sent to live with her husband's aristocratic family–and their dark secrets. And though it was published decades ago in 1971, its themes–greed, power, hate–remain pertinent decades later.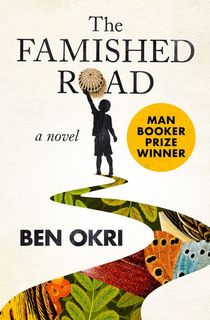 The Famished Road
Ben Okri blends fabulism into realism for an influential Man Booker Prize winner depicting post-colonial Nigeria's path to independence. The drama unfolds through Azaro, a spirit child who is pushed and pulled between worlds of life and death. A ghost story at its core, Azaro's story is more unsettling folklore than flight of fancy.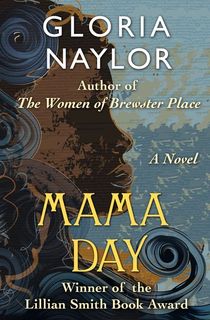 Mama Day
Settle in for a page-turner of love, family, and mysticism with a Shakespearean twist. The scene: New York City and an island off the coast of Georgia. The players: George and Cocoa, a pair of star-crossed lovers whose matters of the heart are tested by matters of Mama Day's magic.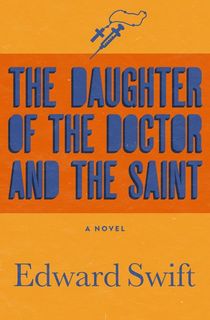 The Daughter of the Doctor and the Saint
A story with characters as vibrant as the writing is rich, Swift's fairy tale is a family saga that employs a magical bent. Meet the Esperons, a remarkable crew whose good intentions can't outweigh their vicious turn of fate. That is, until a daughter finds her long-awaited retribution. Translation: sweet revenge.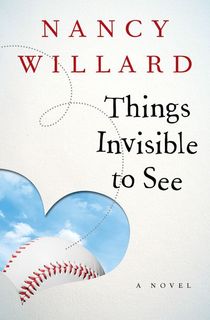 Things Invisible to See
Newberry winner Nancy Willard constructs a wartime fantasy that plays with life and death. The story unfurls through Clare, who's paralyzed but can talk to Death; Ben, who leaves Michigan for the war; and Willie, Ben's twin who stays put. Their fates? Decided by America's favorite pastime: a game of baseball.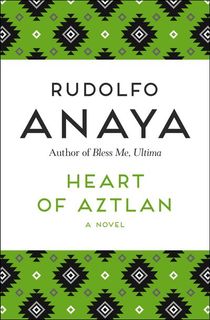 Heart of Aztlan
You've heard about stories of explorers searching for their lost cities in the Amazon and mortals seeking a utopian paradise in the Kunlun Mountains. This is a story about a blind seer who happens upon a barrio in Albuquerque, recruiting a family to an elusive mirage in the heart of Aztlan.
Signal to Noise
Long before Nick and Norah were curating their infinite playlist, teens Meche, Sebastian, and Daniela were casting magical spells with their vinyl. The story begins with Meche heading home for her father's funeral and thus confronting the unresolved issues of her teen years and the spells she took too far.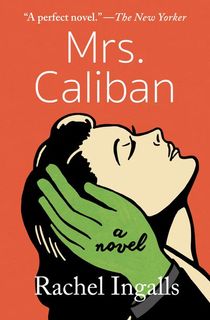 Mrs. Caliban
In what could be considered a feminist novella and most definitely regarded "one of the greatest novels since WWII," we meet Dorothy, a forgotten housewife whose severe grief is washed away by her love affair with a six-foot sea monster. This is one quickie that will stick with you long after its final page.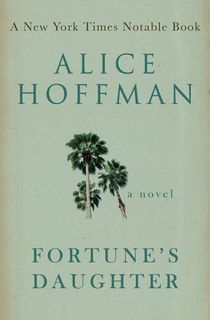 Fortune's Daughter
You may know Alice Hoffman as the creator of Practical Magic, the most famous example of her putting magical realism to good use. In Fortune's Daughter, two devastated women—an expectant single mother and a jaded fortune-teller who lost her own child—explore their pasts and decide their futures. Hoffman infuses the story with touches of fantasy by setting the novel in California's mythical "earthquake season," a time of great chance and change.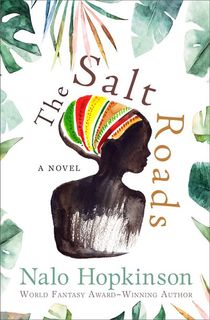 The Salt Roads
Ezili—the Afro-Caribbean goddess of love and sexual desire—has entered the physical world and is inhabiting the bodies of multiple women across multiple timelines. According to Kirkus Reviews, the story is a "sexy, disturbing, touching, wildly comic...tour de force" that combines folklore, fantasy, and the history of women and slavery.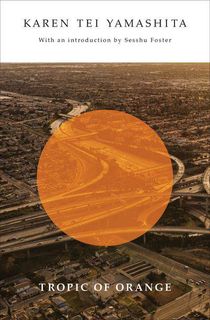 Tropic of Orange
This combination of film noir, hip hop, chicanismo and magical realism tells the story seven distinct characters in an imagined Los Angeles. Described as "David Foster Wallace meets Gabriel Garcia Marquez," (Publisher's Weekly), it's a novel that's sure to be worth your time.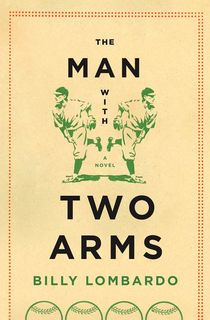 The Man with Two Arms
In a heartfelt story that combines magical realism with baseball, ambidextrous Danny grows up to be a star athlete, partially because his father Henry, a teacher and baseball fanatic, trained him from a young age. But their success may be short-lived when a former student of Henry's exaggerates about his expression for the sake of selling a story.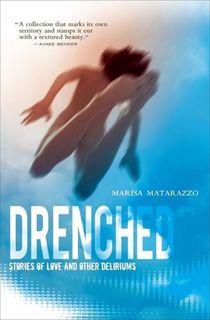 Drenched
In this collection of short stories, Marisa Matarazzo plays with the idea of love and the many ways it affects us. From an accidental batch of love potion to using sex acts to raise a boat's mast (many of the stories involve water), Drenched will have you falling, swimming and drowning in love.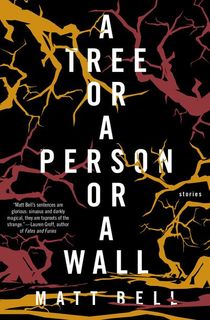 A Tree or a Person or a Wall
A boy is locked in a room with an albino ape. The story of Red Riding Hood is reimagined, over and over again. A 19th century minister creates a motor that will incite the Second Coming. In each story, Matt Bell tweaks the world as we know it just enough to raise the hairs on your neck.