August 24, 2019 marks 120 years of fantasy and magical realism author Jorge Luis Borges. The Argentine short story writer, poet and essayist made waves in both the Spanish and English literary worlds, and his most famous collection of short stories, Ficciones, is still held in high regard today. (By the way—you can read one those short stories online for free!)
While his counterpart, Gabriel García Márquez, is often cited as the father of magical realism, we have to give credit to Borges, who paved the way for writers like Márquez and Italo Calvino early on in the 20th century. To commemorate his 120th birthday, below are 8 short story books that are similar to Borges's works.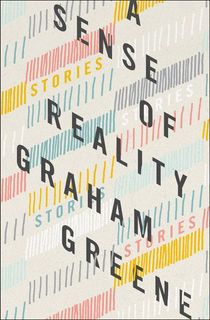 A Sense of Reality
Greene is known for his down-to-earth, realistic writing style that attracts readers of every kind. But in A Sense of Reality he departs from the usual and instead, dives into fantasy, mythology, and magic realism. In these four short stories, Graham presents characters who are lost in their own ways and the sometimes outrageous journeys they undergo to find their way back. This collection is a must-read for fans of Greene and Borges alike.
Related: 12 Must-Read Graham Greene Books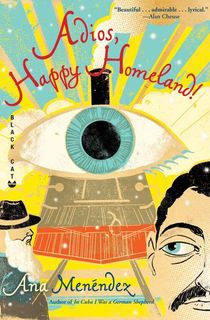 Adios, Happy Homeland!
Cuban writer Ana Menéndez uses her roots and cultural beliefs to build the world in which these interconnected short stories take place. Her tales are woven into a colorful retelling of the country's intricate and troubled history. The characters at the forefront of Menéndez's stories find themselves in odd, magical, dream-like situations, yet readers will be able to relate to their very human problems. Menéndez's storytelling and use of Cuba as a backdrop are reminiscent of Borge's prose when writing about his relationship with his own homeland of Argentina.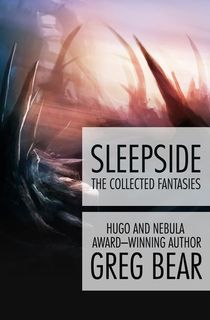 Sleepside
Renowned science fiction author Greg Bear gives us six short stories that are as spectacular as his novels. This collection includes "The White Horse Child," "Sleepside Story," and the Nebula Award finalist "Petra." Sleepside is a great introduction into the works of Greg Bear, who is one of the many modern science fiction and fantasy writers to have had the way paved for them by Jorge Luis Borges.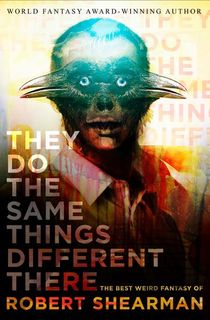 They Do the Same Things Different There
In this collection of dark fantasy, Robert Shearman paints unusual worlds that are not the most welcoming, but certainly intriguing. He blends horror elements—like reanimated dead bodies and bloody wars—with every day life, making them seem mundane for his extraordinary characters. They Do the Same Things Different Here means exactly that: Shearman's stories are both hauntingly familiar and fantastical.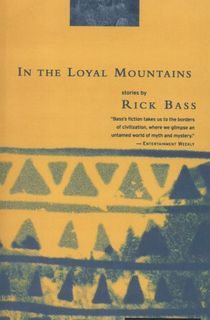 In the Loyal Mountains
Rick Bass is interested in how people interact with the natural world. In this emotion-filled collection, Bass puts each of his characters in a different setting and proceeds to play with how one's environment affects their thoughts, feelings and actions. Though each story is set in the deep South or an isolated Montana valley, Bass has a knack for making a reader feel as though they're getting a glimpse into a mythical world on the edge of civilization.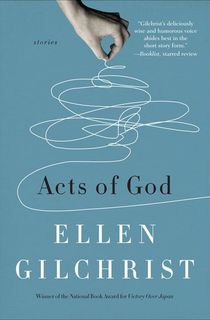 Acts of God
These short stories present characters across the world who are all looking to escape whatever cards life has dealt them. Though their plans are foiled by obstacles and forces beyond their control, Gilchrist shows us that you can always triumph, even if only in spirit. As NPR wrote in their review of Acts of God, "In this age of edgy irony, [Gilchrist's] warm-hearted view of humanity is refreshing."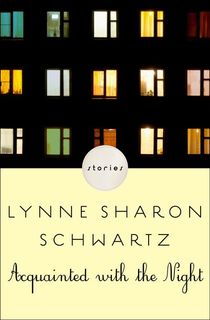 Acquainted with the Night
Lynne Sharon Schwartz weaves stories and characters that are as realistic as those we encounter in everyday life. Acquainted with the Night gifts us with sixteen (yes, sixteen) relatable short stories. Though her plots aren't as outlandish as some others on this list, Schwartz has a way of turning ordinary problems—like a newly divorced mother on edge—into surprisingly moving and amusing tales of insight on the human condition. Borges had a habit of centering on seemingly simple characters in his stories, if only to show that the everyday can be as fascinating as the magical. With this collection, Schwartz follows in his footsteps.
Strange Pilgrims
Gabriel García Márquez is praised as one of the best magical realism writers of modern times. His short story collection Strange Pilgrims proves once more that succinct storytelling is sometimes better. His twelve short stories—often focusing on the lives of women—takes Latin Americans and places them in Europe. Cultural displacement colors the interactions of his characters as they struggle to deal with their own troubles while also existing in a foreign land. Borges himself is no stranger to this feeling, having been born in Argentina but spending a great deal of his life in Europe. In Strange Pilgrims, Márquez echoes these sentiments through timeless stories that are still relevant to anyone who's ever known what it's like to emigrate or be displaced.
Related: Short Story Collections That Belong on Every Novel-Reader's Shelf
This post is sponsored by Open Road Media. Thank you for supporting our partners, who make it possible for Early Bird Books to continue publishing the book stories you love.
Featured photo: Wikimedia Commons