English novelist Graham Greene led a complicated and fascinating life: He worked in espionage for MI6, traveled widely, and maintained a Roman Catholic faith that pervaded his work and gave him a complicated relationship with the British literati of his era, to say nothing of his own messy personal life and marriage. And, in the midst of all of this, Greene somehow found time to become one of the greatest writers of the 20th century.
Which brings us to the subject at hand: Graham Greene's books. Graham Greene was born on October 2, 1904 and died on April 3, 1991, and in between he authored 24 novels, plus an assortment of short stories, poetry and two autobiographies. Suffice to say he wrote quite a bit, and you could hardly go wrong with any of his titles. But choices can be daunting, so we're helping you narrow down your to-read list with this selection of the best Graham Greene books!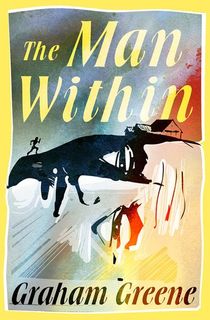 The Man Within
Published in 1929 when Graham Green was just 25 years old, The Man Within was the author's first big success. The story follows Francis Andrews, an outsider and smuggler who is looking to get out from under his father's shadow. To get away, he betrays his colleagues and goes on the run. But when Francis meets Elizabeth, she convinces him to do the right thing...unfortunately, this decision has consequences neither one of them could have anticipated.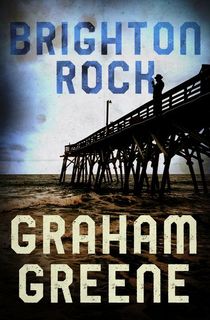 Brighton Rock
Graham Greene became a Catholic novelist later in life—he was baptized a year before marrying his wife Vivien Dayrell-Browning in 1927—but his first "Catholic novel" was not published until 1938. The premise of the novel is far from conservative, however: Brighton Rock is a page-turner about a church-going gangster coming to terms with his sins, including murder. The well-crafted thriller combines fast-paced action with superior writing to create a novel that feels timeless, even though it was published more than 80 years ago.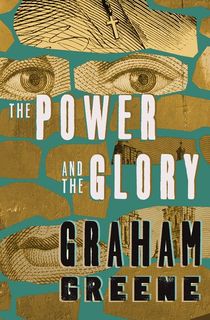 The Power and the Glory
The Power and the Glory tells the story of a renegade Catholic priest living in Mexico. The novel is set in the late 1920s, at a time when the Mexican government was attempting to suppress the Catholic Church—Greene had witnessed this for himself while traveling in Mexico. Considered one of Greene's masterpieces, The Power and the Glory makes beautiful use of its flawed protagonist as it examines questions of faith and power.
Related: The Life and Genius of Graham Greene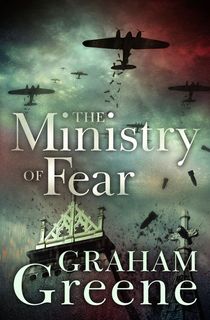 The Ministry of Fear
Having entered the height of his career with The Power and the Glory, Greene continued to produce some of his best work in the 1940s and 1950s. Set in World War II, The Ministry of Fear tells the story of Arthur Rowe, an amnesiac who was recently released from a psychiatric prison and is now on the run from Nazi spies who want him dead. With the London Blitz still a fresh memory to many of his readers, Greene's novel was a smart, compelling thriller that hit extremely close to home.
Related: 9 Mystery and Thriller Books by International Authors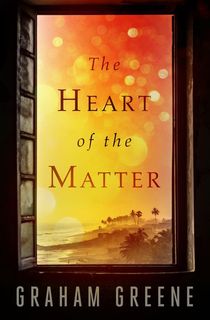 The Heart of the Matter
The Heart of the Matter is another of Graham Greene's true masterpieces. Set on Africa's West Coast during World War II, The Heart of the Matter describes the mental and moral crises of Major Henry Scobie, a British man who has served for years as assistant police commissioner, and has just been passed over for promotion. Scobie's struggles with his marriage and moral obligation were, no doubt, informed by Greene's own.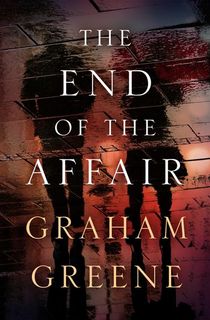 The End of the Affair
At the height of his literary career, Greene found his personal life embroiled in complexity and scandal. A converted and devout Catholic, Greene could not leave his failing marriage. He carried on an affair, and his personal struggles influenced the writing of this famous book about an extramarital affair, its eventual demise, and the repercussions that the lovers hadn't anticipated.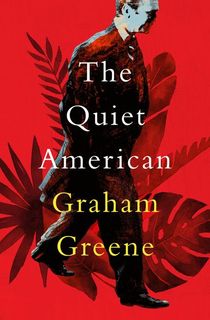 The Quiet American
Another of Greene's most famous and respected novels, The Quiet American is also among his most enduring and most prescient. Set in Vietnam, this novel examines the increasing involvement of Americans in the region and the dangers of American exceptionalism. This historical fiction novel is set during the First Indochina War between the French and the Vietnamese, but it in many ways anticipates the American role in the region that would lead to the Vietnam War and its 1960s and 1970s escalations.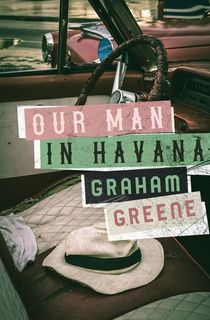 Our Man in Havana
Greene wrote several novels that drew on his experience as an intelligence officer for MI6. But Our Man in Havana stands out, in part because of its use of humor. Greene's expertise is obvious, but he spends much of this novel making intelligence services – including, and especially, Britain's MI6 – look pretty foolish. Our Man in Havana mocks its spies for, among other things, being overly credulous toward local informants.
Related: MI6 Recruits a Bumbling Salesman in Our Man in Havana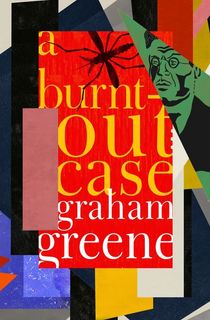 A Burnt-Out Case
Like much of Greene's best work, A Burnt-Out Case is set far from his English home. In this case, that means a leper colony in the Congo. Lepers in hopeless condition are called "burned-out cases," a term that Greene then turns on his protagonist, a celebrated architect fleeing a life that has made him mentally and emotionally "burnt out."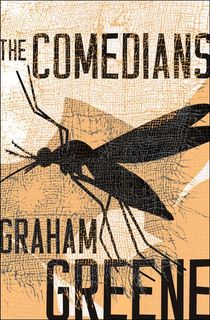 The Comedians
Set in Haiti under the rule of totalitarian president François Duvalier, The Comedians is not a funny book. Its titular comedians are a trio of white men, who react in different ways to the rising tide of fear and violence in Haiti. Particularly prominent is the character of Brown, an English hotelier who observes Haiti's horrors with sardonic detachment.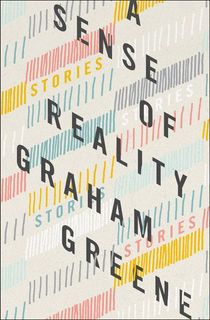 A Sense of Reality
This collection of short stories from Graham Greene proves his versatility as a writer. Dipping his toes into the genres of mythology, magic realism, and dystopia, Greene's writing comes to life in a brand new way. In "Under the Garden" a wandering loner named William Wilditch takes one final journey to his childhood home where he unpacks his early memories.
Meanwhile stories like "A Discovery in the Woods," where a group of children explore post-apocalyptic ruins near their village, push Greene's writing abilities to new limits. As a departure from his roots in realism, this collection of stories is definitely a must-read for fans of Greene.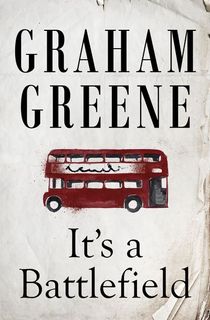 It's a Battlefield
This morally ambiguous novel from Greene has no villains or heroes, but just characters who want to protect themselves and the people they love. The novel opens with Jim Drover and his wife advocating for communism in a pre-World War II London. When an officer violently attempts to apprehend Jim's wife, Jim stabs the man to death in order to protect her.
Jim is later arrested and sentenced to death, which causes even more political unrest in the already divided city. Jim's single action inadvertently sets off a chain of events that will change not only the lives of those closest to him, but the entire city forever.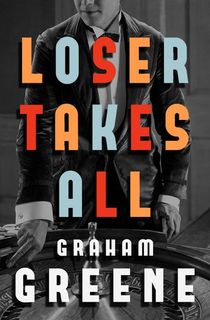 Loser Takes All
Graham Greene's Loser Takes All is a wild ride that will have readers chuckling with every page turn. The novel focuses on a couple: Mr. Bertram and his fiancé, Cary. The couple plans on having just a simple ceremony and honeymoon, but Mr. Bertram's boss, Herbert Dreuther, thinks they should go all out for the event. Herbert essentially takes over the entire planning of the event, and even forces Bertram to stay at the luxurious Hôtel de Paris after they sail on Herbert's yacht.
After thinking it over, the couple agrees to all of these extravagant purchases, and proceeds with the plans. But when Herbert fails to show up to the hotel for several weeks, the couple find themselves trapped in an insurmountable debt that they have no way of paying off. But to their luck, there's a casino nearby, and Betram thinks that gambling might be their way out.
This post is sponsored by Open Road Media. Thank you for supporting our partners, who make it possible for Early Bird Books to continue publishing the book stories you love.
Featured photo: Alchetron