Sometimes, no matter how hard you try to find the time, reading for pleasure just doesn't make the to-do list. If you're looking for a quick, engrossing read that you can finish in a weekend, we've got you covered. From classics and famous authors to moving illustrated novels and new hits, these 12 short books under 300 pages will have you asking what don't you have time to read?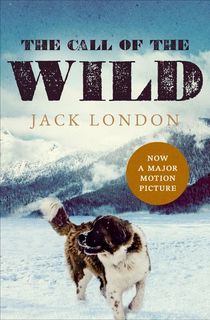 The Call of the Wild
This instant classic by Jack London has captured the hearts of many since its first publication in 1903. A love letter to the American frontier and the power of nature, the story follows Buck, a St. Bernard/sheepdog mix who is shipped off to the harsh conditions of the Yukon Valley.
Forced to acclimate to a new climate and recover his long-lost primitive instincts, Buck must learn to survive against the odds. But when he forms a unique and special bond with a human, he is faced with a choice: the wilderness set out before him, or the comfort of a home?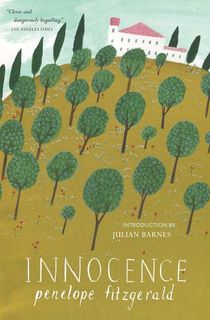 Innocence
Italy, 1955. The country is still struggling to recover from WWII, and so are its citizens—in particular, the Ridolfi family in Florence. When young Chiara sets her heart on a brilliant young doctor and son of a Communist who's unconcerned with both politics and romance, she naïvely calls upon her meddling best friend to play matchmaker.
As two friends take misstep after misstep in the name of love, this short book about living and loving will melt your heart.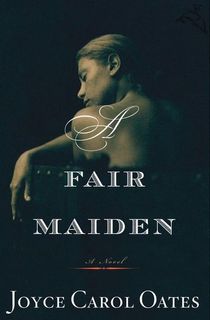 A Fair Maiden
When sixteen-year-old Katya takes the children she babysits out for a walk, she never expects to encounter a charming and alluring older man. Marcus Kidder's life, vastly different from Katya's own middle-class existence, is as attractive to her as he is. When Mr. Kidder asks Katya to pose for a painting, what started out as innocuous fun takes a dangerous and intentional turn.
As the two become enmeshed in each other's lives, their relationship twists and sours. By the explosive end, you won't be able to tell who seduced who.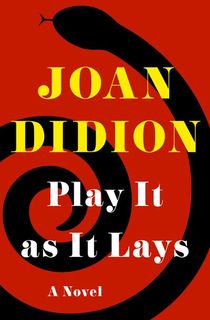 Play It as It Lays
A masterpiece from icon Joan Didion, this short novel follows the life of starlet Maria Wyeth as she navigates her life and 1960s Los Angeles.
Struggling with a marriage in ruins and a daughter deemed "aberrant," Maria finds her only escape in the open road, the radio blaring, and too much booze and pills to keep track of. But as she numbs herself, she loses herself, and it'll be hard to put the pieces back together by the end.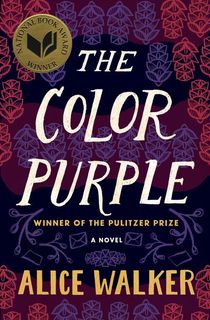 The Color Purple
This classic "Great America" novel from Alice Walker sits at just under 300 pages, making it the perfect short book to devour in a weekend.
Celie has grown up in rural Georgia as an outcast among both her family and her town, fiercely devoted to protecting her sister Nettie. When Nettie leaves to become a missionary and Celie is left on her own with an abusive husband, she begins writing letters to God.
Over the course of twenty years, Celie's letters help her find herself again. She finds strength and empowerment in the women in her life, who guide her towards personal freedom.
Turned into a film and Tony-award winning Broadway musical, The Color Purple is one of the most controversial books ever published —and a must-read masterpiece.
RELATED: 9 Must-Read Alice Walker Books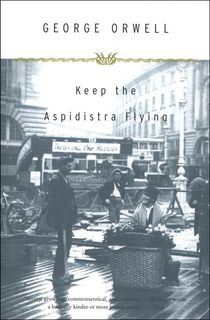 Keep the Aspidistra Flying
In this brilliant novel from 1984 and Animal Farm author George Orwell, a man struggles with the materialism and shallowness of a middle-class life. He quits his job to become a poet and a philosopher, determined to find more meaning in existence.
But pursuing his interests leaves him constantly short of cash and struggling to find work that will enable both ends to meet and passions to thrive concurrently. The stress begins to take a toll, and he must make a difficult decision about what he wants his life to look like.
Related: Why You Should Read Animal Farm, George Orwell's Short Satire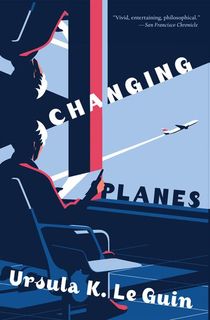 Changing Planes
From brilliant sci-fi and fantasy writer Ursula K. Le Guin comes this short book of collected and covertly linked stories. If you're looking for a weekend escape, look no further.
Travel across the breadths of Le Guin's mind in this collection about a woman stuck in an airport boarding mental planes to fantastical, beautiful new worlds and societies. While some places may seem frighteningly familiar, other worlds are beasts of their own.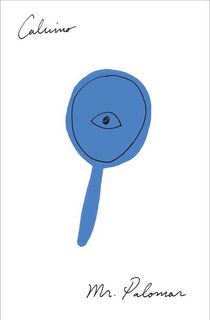 Mr. Palomar
In this novel about the search for truth and meaning in life, an eccentric man muses on the most mundane and the most existential of thoughts. Meditating on his worldly observations, each chapter is intricately structured to bring you into its folds, only to push you back out again.
From one of the greatest Italian writers of the twentieth century, this brief novel is jam-packed with subjective and perceptive philosophy. You'll find a companion in these pages.
A Monster Calls
This Carnegie-award winning illustrated children's novel packs a serious punch. Finished and fleshed out by Patrick Ness after the author who conceived the novel, Siobhan Dowd, passed away from cancer, the short book follows thirteen-year-old Conor O'Malley and his relationship with the monster in his dreams.
Struggling to cope with his mother's illness, schoolyard bullying, and his own fears, the monster vows to tell Conor three stories before their time together must inevitably end. Fast-paced, heartfelt, and gripping, the emotional climax of this novel promises a puddle of tears.
My Year of Rest and Relaxation
At just under 300 pages, this short book follows a young woman who, for all intents and purposes, is incredibly privileged. Young, wealthy, and educated in New York City, she couldn't appear happier. But there is an ache and an emptiness inside her, and to deal with it, she decides to hibernate herself for a year under a haze of drugs.
From a brilliant, young, new voice in literary fiction, this novel peers over the edge at New York City on the brink of 9/11. Equal parts scathing and tender, it is a beautiful novel about learning to live again.
Call Me by Your Name
It's hard to believe this novel is so short. With dense, lyrical prose filling the white space on every page, this moving novel was turned into a hit award-winning film starring Timothée Chalamet and Armie Hammer.
RELATED: 10 Must-Read LGBT Books
Somewhere in Northern Italy in the mid-80s, Elio meets a handsome grad student spending a few months of summer with his family. On the cusp of self-discovery and faced with urgent questions about his own identity, the two fall into a timid then passionate love affair which changes both their lives irrevocably.
Never Let Me Go
From Book Prize–winning author Kazuo Ishiguro comes this tender, gripping mystery about the true meaning of humanity.
The world outside the gates of Halisham is unknown to all its students. The English boarding school is far from the influences of the nearest city, and its students are trained to be far more concerned with their studies than with their lives. When Kathy and her friends decide to venture outside its walls, they discover that the world they have been cut off from is not what it seemed—and neither is their school.
Keep Reading
10 Acclaimed Books Under 200 Pages
This post is sponsored by Open Road Media. Thank you for supporting our partners, who make it possible for Early Bird Books to continue publishing the book stories you love.
Featured photo: freestocks.org