Do you find that you no longer look forward to reading? Do you look at other people's progress on Goodreads with envy? Have you been making excuses not to read—things like, "I couldn't possibly right now, I have to wash my hair!'" Do you fantasize about finding the perfect book to reignite your love of reading, despite the teetering stack of books currently sitting on your nightstand?

If you answered "yes" to any of these questions, you might be in a reading rut.

We've all been there: you pick a book up, read a couple of paragraphs, but realize by the bottom of the page that you haven't retained anything. It happens to the best of us. You don't have to go through this alone! We've rounded up 16 books to get you reading again.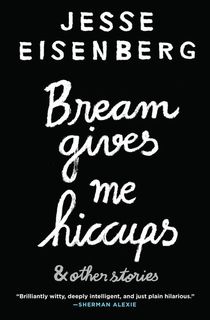 Bream Gives Me Hiccups
Yes, this book is by that Jesse Eisenberg. This collection of 28 stories shifts settings, drawing the reader from contemporary LA to ancient Pompeii. Eisenberg weaves a tapestry of social misfits, highlighting everyday situations, reimagining scenes from history, and the occasional absurdity of the real world. In the title story, a pretentious nine-year-old finds himself uncomfortable as he acts as an amateur restaurant critic.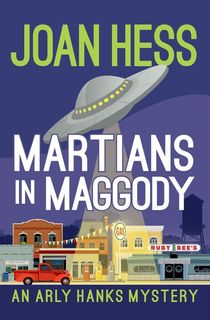 Martians in Maggody
With a population of 775, the town of Maggody, Arkansas, can hardly be considered a happening spot. It's so slow that the locals have taken to reading supermarket gossip tabloids, latching onto the rumors of wolf men, zombies, and creatures from outer space.
When Chief of Police Arly Hanks hears her neighbor's latest theories, she just smiles and nods. She doesn't care a lick about their ridiculous conspiracies. Unfortunately for her, Maggody is about to become ground zero for an extraterrestrial invasion.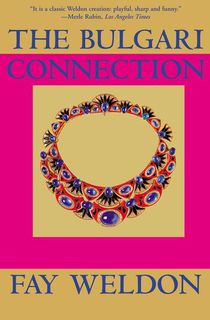 The Bulgari Connection
Until very recently, Grace has been in prison. Why was she sent there? Well, she tried to run over her ex-husband's new wife in a supermarket parking lot. Grace has just been released, and she's on her way to a glittering charity ball in London. Of course, it may be a little awkward with herself, her ex-husband, and his new wife in attendance…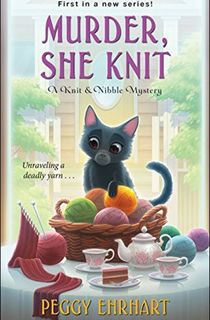 Murder, She Knit
Empty nester Pamela Patterson fills her home with the Knit and Nibble club. It's the perfect outlet: some colorful yarn, delicious baking, and a little harmless gossip. When her old friend, Amy Morgan, moves back to town, she becomes the newest member of the club. The gossip gets a little less harmless when Amy turns up dead.

Pamela finds her body outside with a knitting needle stabbed through the front of her homemade sweater. The killer took Amy's knitting bag. It's not long before another body appears. It's up to Pamela to unravel this mystery before anyone else is murdered.
Related: 10 Quirky Cozy Mysteries That Will Have You Playing Detective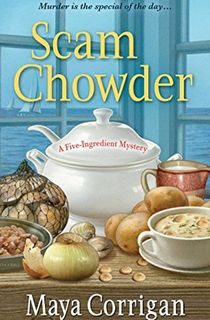 Scam Chowder
Val Denniston loves running the Cool Down Café in Chesapeake Bay. But keeping her grandfather out of trouble is particularly difficult—especially when one of his dinner guests ends up face down in the chowder. The guest apparently scammed Granddad's best friend, making it easy for the cops to point the finger at him. It's up to Val to get to the bottom of this mystery before her grandfather goes to jail—and before she loses her café!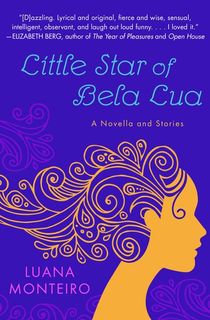 Little Star of Bela Lua
This piece of short fiction is set in Brazil, and draws a vivid portrait of the home of Brazilian-American writer Luana Montiero. The themes and personalities explored are universal.

A young woman looking for love and fame finds herself caught in a romantic trap. A handsome, sexually conflicted priest hears voices after drinking the water in a mining town. A cadre of superstitious townspeople in a desert village are visited by a luminous fish that performs miracles. A city doctor learns that rural traditions may be his downfall. A young Brazilian girl who has come to love America through its television programs learns that the country is more complicated than the plots of its shows.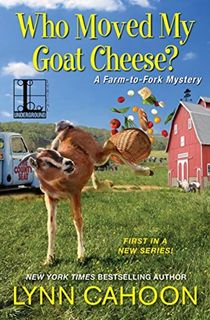 Who Moved My Goat Cheese?
Angie Turning has returned to her hometown of River Vista, Idaho, excited to open her farm-to-table restaurant. She and her business partner, Felicia, are lining up local vendors, including Old Man Moss' goat dairy farm.
But when Old Man Moss is murdered, Angie takes it upon herself to mind his livestock—and to find out who killed him. With her restaurant's grand opening just days away, Angie has to scramble to solve this fatal mystery before someone gets her goat.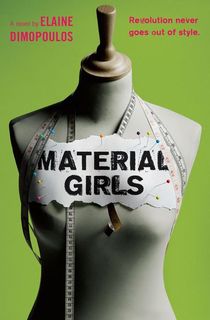 Material Girls
This dystopian thriller finds Marla Klein and Ivy Wilde living in a world where teens are the gatekeepers of culture. A popular fashion label employs sixteen-year-old Marla to dictate new clothing trends. Ivy uses her clout as a teen pop star to popularize the garments that Marla approves.
Both girls begin to question to levels of consumption that they promote, but they find themselves ensnared in a system of corporate control. They decide to join forces to resist and overturn the industry that controls their entire lives.
The Bookish Life of Nina Hill
The only child of a single mother, Nina Hill has everything that she could possibly want in her life: a job in a bookstore, an awesome planner, a place on a great trivia team, and a cat named Phil.
But when the father that she never knew existed suddenly dies, Nina finds herself inundated with family that she's never known before—and they all live nearby. To make matters worse, they're all excited to meet her. She'll have to speak to people she doesn't know. This is a nightmare.
The Unlikely Adventures of the Shergill Sisters: A Novel
Rajni, Jezmeen, and Shirina Shergil are British-born Punjabi sisters. They were never very close growing up, and now they've grown even further apart as adults. When their mother is on her deathbed, she voices one last wish: that her daughters make a pilgrimage together to the Golden Temple in Amritsar to carry out her final rites. The three arrive in India and discover things that they never thought they would about themselves, their mother—and the trip that Rajni took there with their mother long ago.
The Bookshop on the Corner: A Novel
Nina Redmond is a librarian who's always been able to find the best book for her readers. She's always been passionate about her job—or she was, until she lost it. Determined to start anew, Nina moves from the hectic city she was living in to a sleepy village miles away. She buys and transforms a van into a bookmobile—a mobile bookshop that she drives, reviving her love of literary matchmaking.
Dear Committee Members
Jason Fitger is a professor of creative writing and literature at Payne University, a small liberal arts college in the midwest. His department is facing heavy budget cuts, and his writing career is at a standstill—as is his romantic life. His hopelessness is told through a series of letters of recommendation that Fitger is constantly asked to churn out by students and colleagues alike.
Sourdough
Lois Clary is a software engineer whose daily human interaction is limited to the brothers who run the hole-in-the-wall restaurant she orders dinner from every evening. This all changes when the brothers are forced to close shop due to visa issues.
They make one last delivery to Lois: the sourdough starter for their bread. They task her with feeding it daily, playing it music, and learning to bake with it. Lois could use the company—even if it is a colony of microorganisms.
The Swans of Fifth Avenue
Babe Paley is a fixture of 1950s New York high society. She's known for having exceptional taste and style, and have even been in Vogue. She appears to have it all—a circle of socialite friends, money, fame, gorgeous homes, a well-known husband. But Babe craves genuine love and connection. When Truman Capote bursts onto the scene, he sends Babe and her circle of Swans aflutter.

Through Babe, Capote gains access to New York's elite—all of its glimmering society and dirty gossip. But Babe could never imagine that Capote would go on to tell the stories that he's privy to, even if they're not his to tell.

Plan B
Ten years ago, Ben, Lindsey, Chuck, Alison, and Jack graduated from New York University. Now, none of them find themselves where they thought they'd be. Suddenly, turning thirty—being older than their parents were when they were born—seems to be far more meaningful than they imagined it would be ten years ago.
Alison and Chuck are stuck in ruts; Ben is getting a divorce; Lindsey is unemployed; Jack has a successful career in Hollywood—but his cocaine addiction gets more attention than his acting these days.
The Authenticity Project
Lonely artist Julian Jessop believes that most people aren't really honest with one another, and wonders what the world would be like if they were. He writes the truth of his own life in a journal and leaves it in his local café. It's soon found by the café's owner, Monica, who adds her own ends, and leaves the book at the wine bar across the street. Before long, others find and add their own truths to the green journal.