Sometimes, all you want is a book you can't put down—the kind of book that grabs you and keeps you from doing anything else until you've gotten to the end of the story. To meet this need, Early Bird Books has scoured the internet and even asked our devoted Facebook followers to recommend the books they couldn't stop reading.
Below are more than a dozen of the most engrossing books we found—hopefully, they'll draw you in just as much.
According to our Facebook followers
Where the Crawdads Sing
"Best book I have read in a long time." —Marsha Rooney Mueggenberg
Kingdom of Ash
"I stayed up until 5am to finish it." —Jennifer Wilson Bowers
The Starless Sea
"Just a beautiful story, beautifully written." —Melissa Burnett Lee
This Tender Land
"Magnificent!" —Ellen Lasley Murphy
The Historian
"My dad handed it to me at 9pm saying 'I think you'll like this.' I put it down 400 pages in only because it was now 4:30 am, and my eyes were glazing over and skipping paragraphs. I finished it the next day because I couldn't do anything else until I'd gotten the resolution". —archergwen
One Hundred Years of Solitude
"Many years ago when I first started working, I didn't have a car and took the underground to work. For a few weeks, I chose One Hundred Years of Solitude by Gabriel Garcia Marquez to read on the way there, and on the way back.
The last couple of chapters were so captivating, I started reading them one morning on the tube to work, but I just couldn't close the book when I got to my station, so I carried on reading while walking in the station, on the street, in the elevator, in the corridors, then sat down at my desk and carried on reading for the next hour until I had finished the book. I knew I was possessed by the book, but still couldn't let go." —nationcrafting
11/22/63
"I started it on a flight to my in-laws over xmas, and basically didn't interact with any of them the whole time until finishing it." —Gohan_sebastian_bach
The Handmaid's Tale
"I couldn't put it down. When the show came out, I was ready to be disappointed but it's actually really good!" —wwjdforaklondikebar
Life of Pi
Both a fantastical adventure tale of survival (the narrator winds up stuck on a boat with a tiger named Richard Parker) and a beautiful philosophical novel, Life of Pi might be the most enchanting book on this list. Ironically, at one point in his journey, Pi says "My greatest wish—other than salvation—was to have a book. A long book with a never-ending story. One that I could read again and again, with new eyes and fresh understanding each time." We know the feeling.
Related: Which Quarantined Book Character Are You Most Like?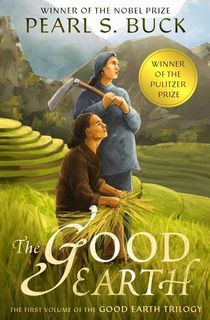 Middlesex
This cross-generational saga has one of the best first lines in literature: "I was born twice: first, as a baby girl, on a remarkably smogless Detroit day in January of 1960; and then again, as a teenage boy, in an emergency room near Petoskey, Michigan, in August of 1974." And the book only gets more compelling from there.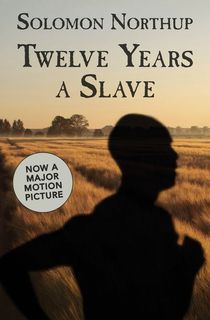 Twelve Years a Slave
If you've only seen the (admittedly-great) film adaptation of this book, you owe it to yourself to read Solomon Northup's true story in his own words.