For many of us, choosing what to read next is a daunting task, especially if you don't have as much time to read as you would like. And nobody wants to waste hours slogging through a book that just isn't right for them, or filling their Kindle library with books that may not be worth reading.
The solution? If it's not broke, don't fix it—choose a book that evokes the same feelings that you get from a book you already know you love. To help out with that, we've created this list of what to read next, based on your favorite books.
For fans of Harry Potter...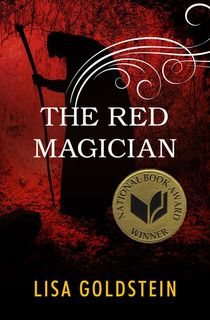 The Red Magician
Being a children's book, J.K. Rowling stopped short of directly comparing Voldemort's hatred of those who weren't "pure bloods" to the Holocaust. But in The Red Magician, Lisa Goldstein tackles the dark history directly. The book follows 11-year-old Kisci as she leaves a concentration camp, only to be drawn into a battle between the rabbi she respects and the magician she trusts.
For fans of Agatha Christie...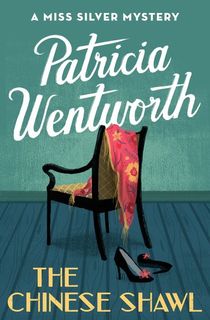 The Chinese Shawl
Miss Marple, meet Miss Silver. Patricia Wentworth introduced Miss Maud Silver in the 1920s, and readers quickly fell in love with the former governess who enjoyed knitting, reading Tennyson and using her sharp intellect to solve mysteries. In The Chinese Shawl, a budding actress's life is cut short. And it's up to Miss Silver to determine who killed her, and why.
For fans of The Lord of the Rings...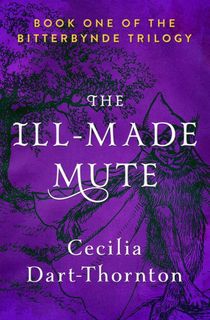 The Ill-Made Mute
Grand Master of Science Fiction Andrew Norton compared this book to LOTR, and for good reason. With roots in ancient folklore of the British Isles, the best-selling tale follows a nameless mute who's trapped in a tower. The foundling has no memories of arriving there, but sets out to escape anyway.
Related: 12 Engrossing Fantasy Books Like The Lord of the Rings
For fans of The Alchemist...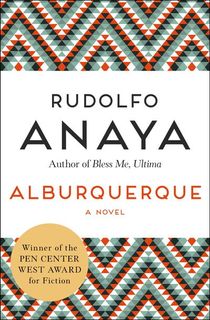 Alburquerque
The Alchemist taught us to look to our future, but Alburquerque shows us the importance of the past. Abrán González has found out he's adopted, and he's determined to find his birth father. As he searches, Abrán discovers the importance of love, hope, ethnicity, and what it means to have a sense of identity.
For fans of Stephen King...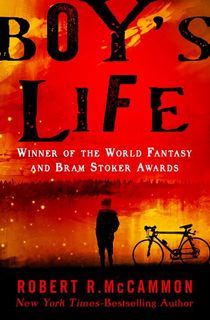 Boy's Life
Cory is used to the unusual. In Zephyr, the small town where he grew up, there have been whispers from spirits in the local graveyard and dozens of snakes slithering down Main Street. But when he sees a car drive into the town lake—a car that was being driven by a naked corpse—it sets of the most haunting summer so far.
Related: The 15 Best Horror Books—We Dare You to Finish Them!
For fans of Little Fires Everywhere...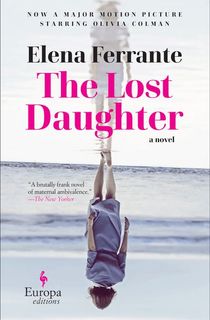 The Lost Daughter
You may have heard of Elena Ferrante's Neapolitan Quartet, or the HBO series based on the books, My Brilliant Friend. The rest of Elena Ferrante's books are just as, well, brilliant—and this one is also being adapted for the big screen, in a movie directed by Maggie Gyllenhaal and starring Olivia Colman.
Like in Little Fires Everywhere, this novel sees the meeting of two families sparking a series of events that no one could have anticipated. Expect lots of psychological thrills in this unexpected story about motherhood and independence.
Related: 9 Books Like Little Fires Everywhere
For fans of Jane Austen...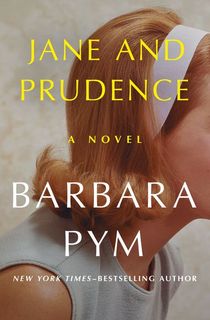 Jane and Prudence
Jane Austen was undoubtedly a genius, but we can only read her 6 novels so many times. Luckily, there are plenty of authors who followed in her footsteps, including Barbara Pym. This witty comedy-of-manners in particular is reminiscent of Emma—older spinster Jane enjoys playing matchmaker for her younger friend, Prudence. But Jane's plans are foiled when Prudence becomes interested in a married man.
For fans of Game of Thrones...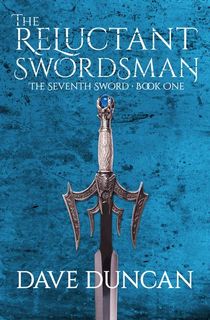 The Reluctant Swordsman
George R.R. Martin isn't the only author to play fast and loose with his characters' lives. The Reluctant Swordsman features favorite characters in danger, unfavorable odds, and incredible world building. In this first book of The Seventh Sword series, Wallie Smith is an average boy until he wakes up in another world of priests and barbarians—and they need his help.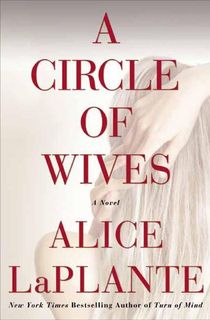 A Circle of Wives
People were completely blown away by Gillian Flynn's ability to make them question reality—and Alice LaPlante has the same knack. When Dr. John Taylor is found dead in a hotel room, the case is assigned to Detective Samantha Adams. Taylor had been a respected surgeon and family man, so his murder was puzzling...until Det. Adams finds out he actually had three wives in three different cities. And only one of them knew about the others.
Related: 31 Psychological Thriller Books That Mess With Your Head