Here at Early Bird Books, we can't get enough of literary fiction. But some of us are hooked on an even more powerful genre: books based on true stories. Not only do these books read like the best works of fiction, but they have a surprising basis in reality, making them all the more moving. From the tale of a real-life Tiger Queen to a high-powered attorney who hired his own assassin, keep scrolling to discover the most incredible books based on true stories.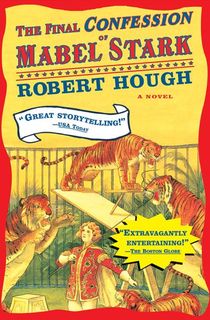 The Final Confession of Mabel Stark
Long before anyone ever heard of the Tiger King, there was the Tiger Queen. Mabel Stark was a 1920s circus performer who captivated audiences at the Ringling Brothers and Barnum & Bailey Circus, where she performed feats of unimaginable daring with her live tiger act. To fully appreciate her one-of-a-kind life, you'll have to read this novelization, hailed as "a captivating portrait of a woman and a way of life that no longer exist" (The Pittsburgh Tribune-Review).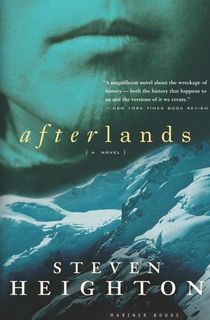 Afterlands
In 1871, the USS Polaris set sail, making history as one of the first serious attempts to reach the North Pole. However, the ship never reached its goal. Even worse, tragedy struck when she ran aground on a shallow iceberg. 18 crewmembers disembarked to check the damage when the ice suddenly broke up, freeing the Polaris—and leaving them stranded on an ice floe for six harrowing months. This novel explores the incredible true story of the survivors and what they endured.
Related: What to Read Next, Based on Your Favorite Books & Authors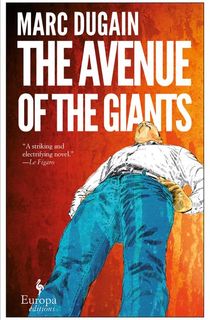 The Avenue of the Giants
This "extremely compelling novel" will usher you into the depths of the twisted mind of a serial killer (Booklist). Standing at over seven feet tall and with an IQ higher than Einstein's, Al Kenner is regarded by most as a friendly giant. That all changes when a shocking act of violence lands him in a psychiatric facility. But the real trouble begins much later, when Al manages to convince the staff that he's been fully rehabilitated, and should be released into the real world...The character Al was inspired by and closely resembles real-life serial killer Edmund Kemper, who exhibited many of the same alarming traits.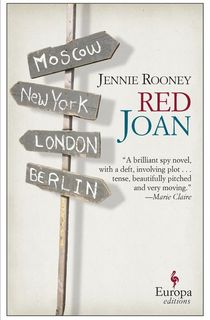 Red Joan
The basis for the 2018 espionage film of the same name, Red Joan shares the story of Joan Stanley, a disillusioned Cambridge undergrad whose dangerous new friends will propel her down an unlikely career path. Red Joan was inspired by the true story of Melita Norwood, a British double agent who fed wartime secrets to the KGB. Norwood was the longest-serving of all Soviet spies in Britain, and her identity wasn't revealed until 1999.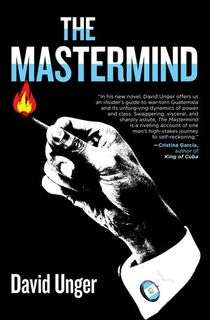 The Mastermind
It's a story so bizarre, you'll have to read it to believe it. This "intriguing literary thriller" is based on the true story of Rodrigo Rosenberg, a Guatemalan attorney who hired a hitman and orchestrated his own death (Booklist). Questions about the incident remain unanswered to this day, but The Mastermind will shed light on fascinating aspects of Guatemalan crime and corruption, all while delivering a compelling story.
Related: 8 Light Thriller Books That Make You Glad You're Social Distancing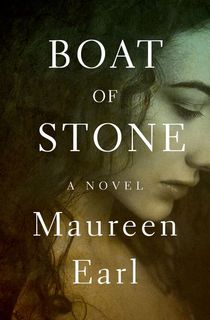 Boat of Stone
This "extremely readable and ultimately moving" book is based on the true story of the SS Atlantic, a ship chartered to carry Jewish refugees out of Nazi-occupied Europe in 1940 (The New York Times). Freedom would prove elusive when the refugees were refused entry to Palestine and improbably deported to a British penal colony off the eastern coast of Africa. But that wasn't the only calamity in store for them…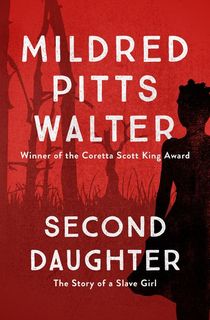 Second Daughter
This is a novelization of the life of Elizabeth Freeman, also known in historical records as MumBet. Born a slave, Elizabeth consulted with an attorney after she heard a public reading of the newly ratified Massachusetts Constitution. She took her owners to court in 1781 to sue for her freedom, and won. This fascinating novel takes you inside Elizabeth's remarkable life, pursuit of freedom, and the loving relationship with her sister that sustained them both during rocky times.
Call Me Tuesday
Tuesday Storm was eight years old when the abuse started. A simple punishment from her mother escalated into years of physical and mental torment, while family members, friends, and teachers ignored her cries for help. Meanwhile, Tuesday grew into a battered young woman who fought to reclaim her life and find the happiness she deserved. This lightly fictionalized story about the author's own childhood will move you to your core and alert you to the warning signs of abuse that may be happening behind closed doors in your own neighborhood.
A Long Walk to Water
In 1985, 11-year-old Salva Dut was one of the "lost boys" of Sudan: a child displaced by the civil war ravaging the country. He wandered on foot, fruitlessly searching for his family. This is the true story of how he came to live in America, reunite with his family, and eventually return to his home village to build a well, a simple act that would improve the livelihood of countless people and generations to come.
Related: A Complete List of Pulitzer Prize Winners for Fiction
Heart of Steel
One day, author Kevin Miller discovered that his last name wasn't Miller at all; it was Pulchalski. His grandfather, Stanley Pulchalski, changed his name in an attempt to reinvent himself after a family tragedy. Heart of Steel will take you back to the early morning hours of September 13, 1920, when events were set into motion that would reverberate into the present. At once a murder mystery, family drama, and sweeping romance, this book based on a true story is well worth the read.