As the coronavirus quarantine drags on, we're all getting a little restless from being stuck inside. And while thriller books are usually a great source of contained excitement, some of the darker and heavier reads typical of the genre might be counterintuitive to cheering yourself up.
Luckily, there are plenty of light thriller books that deliver heart-pounding mysteries, nail-biting suspense, and edge-of-your seat danger without dragging readers into graphic, gritty, and gory scares. With that in mind, here are 8 light thriller books, all of which will make you appreciate social distancing.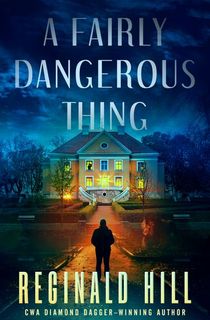 A Fairly Dangerous Thing
Taking a departure from the typically gruesome and bloody nature of modern thrillers, this book derives shock value and tension from the indecent desires and all around despicable behavior of its characters. Joseph Askern is an English teacher with three particularly pressing problems: sordid sexual fantasies, a delinquent student, and an unhealthy obsession with the history of the noble Averingerett estate. But those three small problems are about to come together in one big mess.
When the criminal father of Askern's student blackmails him with the help of a call girl, Askern is recruited to help with the heist of the old and luxurious estate. If Askern refuses, all of his indiscretions are set to be released in painfully clear pictures. Luckily, getting into Averingerett is no problem. Getting out is another scandalous story.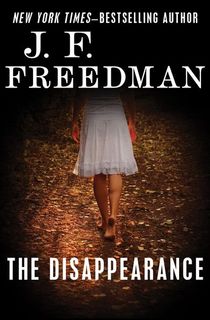 The Disappearance
When a young girl is abducted, her wealthy parents offer a hefty sum for her return. Unfortunately, eight days after her disappearance her body is discovered by hikers. It takes a year of dead-end investigations before the police settle on a suspect: the star anchorman on the news network owned by the victim's parents.
The girl's father is out for blood, but ex-District Attorney Luke Garrison isn't so sure they've got the right man. Garrison made the mistake of rushing justice once before, and he's vowed to never do it again. But how can he be sure he's not just protecting a murderer?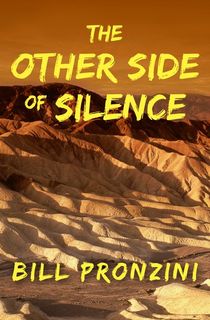 The Other Side of Silence
Casey sits in a car in Death Valley, burning under the brutal sun, ready for it all to end. Her ex-husband has kidnapped her son, and months of desperate searching has turned up nothing. But when Rick Fallon—recovering from his own tragic family story—stumbles upon what should be Casey's last moments, he vows to help her find her lost son. Dedicated to a singular purpose, they'll stop at nothing to bring the boy home.
Related: 6 Thriller Books That Prove Revenge Is a Dish Best Served Cold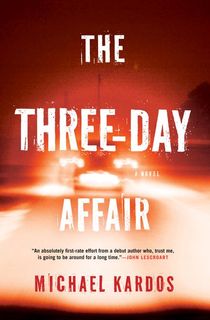 The Three-Day Affair
Three friends have maintained the college-forged bond: failed musician Will, rich and internet-savvy Jeffery, and state senator Nolan. But nine years into their friendship, their friendship will face the ultimate test. On a road trip, Jeffery exits a convenience store with a hostage. Climbing into Will's car with the unwilling woman in tow, Will and Nolan are now begrudging accomplices.
What else will these men be guilty of before the ordeal is through?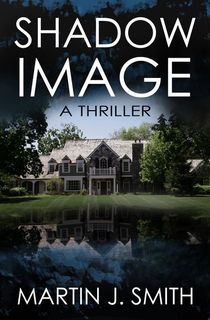 Shadow Image
The Underhill family has been at the forefront of Pennsylvania politics for decades, but now one accident endangers their empire in the midst of their youngest son's gubernatorial campaign. The family's elderly matriarch, Floss, took a nasty slip into a ravine. Though she survived, the police don't seem to think the fall was an accident. And neither does the family's defense attorney, Brenna Kennedy.
Kennedy and her partner, psychologist Jim Christensen, are about to uncover a shocking secret. Floss may be ravaged by the effects of Alzheimer's, but that doesn't mean the knowledge she retains is any less dangerous.
Stolen
Blackpool is a simple English town beloved by tourists and reserved locals alike. When the American Molly Graham and her husband come into town, they're launched into a dangerous mystery upon the discovery of a murder.
However, the victim may not be so innocent, with a long and complicated past involving a train wreck, a lost child, and paintings smuggled during World War II. The secrets of Blackpool seem determined to remain buried, but can Molly and Michael be the ones to uncover them?
All These Beautiful Strangers
It was a typical summer day when the wife of real estate mogul Alistair Calloway went missing. Grace seemed to simply vanish from the lakehouse, leaving no clues to what might have happened. In fact, the only thing she left behind was her seven-year-old daughter, Charlie.
A decade later, Charlie is trying to overcome the mysterious and ominous air that comes with her history. She gives everything she has to her new school, Knollwood, and gives even more to the secret society that's offered her a spot in their ranks. But in order to be initiated, Charlie must take part in the sinister semester-long scavenger hunt which puts her friends, reputation, and darkest secrets at risk.
But what terrible things will she discover about the mystery that has haunted her for years?
The Woman in Cabin 10
While the claustrophobia of this thriller will hike up the tension, it follows a murder mystery that avoids graphic and gruesome pitfalls. Travel journalist Lo Blacklock is assigned to write about a week-long cruise across the North Sea on the luxurious and exclusive ship Aurora. But what should be a perfect dream of an assignment turns terrifying when Lo witnesses a woman being tossed overboard.
When all of the passengers are accounted for after the act of violence, Lo is left with only more questions. Did her eyes deceive her? Or was the crime even more sinister than she can imagine? And will she survive this fateful trip if she tries to solve a murder impossible to believe?