John Grisham books are the ultimate legal thrillers. From hate-crime murders to freak scuba accidents, the author's courtroom dramas always take you behind closed doors, past the boring paperwork, and straight to the heart of twisty, high-stakes cases. Plus, there's the added satisfaction of seeing justice served.
If you've already read through his bibliography—no worries! Here are 13 other legally thrilling titles that will hold you over until the next John Grisham book.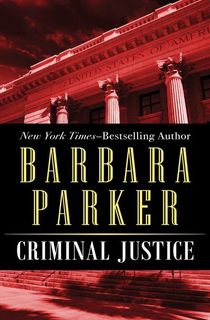 Criminal Justice
Former prosecutor Barbara Parker has crafted an edge-of-your-seat story about a lawyer who loses everything except his integrity. When Miami prosecutor Dan Galindo refused to put a lying witness on the stand, it cost him the case, his job, and even his marriage. Now he's a has-been, working minor defense cases in a seedy part of town. When he starts representing a shady client, resulting in the murder of someone close to him, the police suspect Dan of committing the violent act. Now he's on the run in an attempt to find the real killer, before he loses one last thing: his life.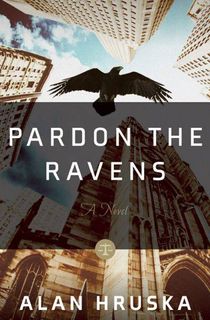 Pardon the Ravens
Young attorney Alec Brno is only in his second year at a prestigious New York law firm when he's offered the case of a lifetime. Defending his client in the sensational fraud case involves shifting blame to infamous mob boss Phil Anwar. But when Anwar's wife, a key witness, flees her abusive husband and ends up in Alec's arms, he's about to risk everything for love—even with the mafia hot on his trail.
Related: 8 Books for Fans of The Sopranos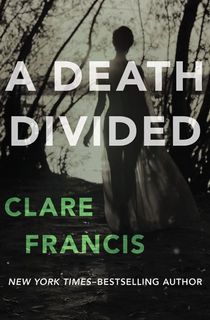 A Death Divided
Young lawyer Joe McGrath is tasked with finding his missing childhood best friend in this twisty thriller. Joe always had a secret crush on Jenna, but he didn't see her much after she married his college buddy, enigmatic Jamie Chetwood. And apparently he wasn't alone in that. Four years after Jenna vanished off the face of the earth, her parents contact Joe to see if he can track her down and settle a legal matter. But is Jenna missing of her own free will, or is something more sinister going on?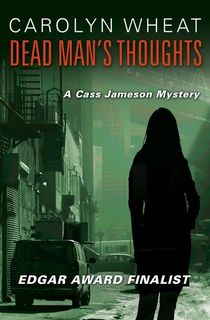 Dead Man's Thoughts
Defending prostitutes, drug dealers, and burglars isn't exactly Cass Jameson's dream job. In fact, she fantasizes about quitting her position as a Brooklyn defense attorney to become a professional photographer, a dream her boyfriend supports. But their future together is cut short when Cass comes home one afternoon to find Nathan viciously murdered. In this Edgar Award finalist, witty and gritty Cass vows to discover the truth about what happened to Nathan, and why—even if it makes her question everything she thought she knew about the man she loved.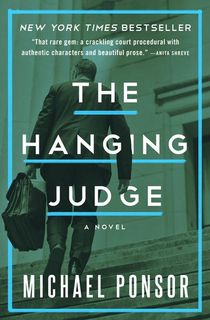 The Hanging Judge
When a hockey mom is killed in a gang-related drive-by, a member of a rival gang is arrested and sentenced to life in prison. Now, the Honorable David S. Norcross—a federal judge—must oversee Massachusetts' first death penalty case in decades. But can this newbie judge handle the media pressure, the intimidation of gang members, and the seduction of a woman that threatens the trial? Michael Ponsor drew on his own experience as a senior U.S. district judge to write this New York Times bestseller, so it's as real as they come.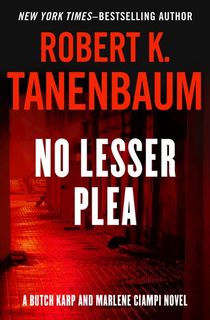 No Lesser Plea
We all know that the judicial system can be just as corrupt as the people it charges, but there are still upstanding members who believe in justice. Assistant District Attorney Roger "Butch" Karp is one such individual. When a murderous sociopath tries to escape conviction, claiming insanity, Karp is determined to prove him wrong. Along with Marlene Ciampi, his trusty sidekick, he sets out to do whatever it takes to put the criminal where he belongs.
Related: 15 Authors like Dan Brown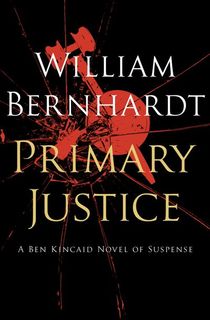 Primary Justice
When young, hotshot lawyer Ben Kincaid lands a position at a prestigious law firm, he soon discovers that personal morals and his client's interests don't always go hand in hand. Author William Bernhardt, a lawyer himself, paints a fascinating picture of the fraught, often discordant relationship between ethics and the law.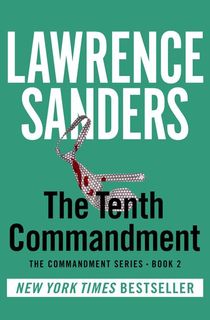 The Tenth Commandment
The mysterious disappearance of Professor Yale Stonehouse and the shocking suicide of Sol Klipper has left the police stumped. Enter the ironically short Joshua Bigg, an investigator for a Manhattan law firm, who eventually finds the common denominator—and thus, the killer. Funny and entertaining, Bigg is also a man of great determination, who understands that no one, not even himself, is above the law.
The Lincoln Lawyer
Mickey Haller is a criminal defense attorney who works from the back seat of his Lincoln Town Car. Accustomed to defending L.A. scum, an offer to take on a high-paying case seems too good to be true. But while Haller has landed a big gig at last, it's also dangerous—someone he loves is murdered, putting his own life on the life.
Related: 8 Legal Thrillers That Will Have You on the Edge of Your Seat
The Children Act
Fiona Maye, a leading High Court judge in the family court, may be the best in her field, but her personal life is a different story. When a terminally ill teenager refuses treatment—citing his religious beliefs—Fiona finds herself irrevocably enmeshed in his life, regretting her childlessness. Fiona's emotions, and the decisions they influence, will not only impact her life but the boy's as well.
Once We Were Brothers
Civic leader and wealthy philanthropist Elliot Rosenzweig is accused of secretly being an SS officer—the infamous Otto Piatek, a.k.a. the Butcher of Zamosc. Though the charges are eventually dropped, someone Elliot had once betrayed is still hellbent on setting the record straight. Once We Were Brothers takes readers from the Holocaust to the present day, following the friendship between two boys who did what they could to survive the horrors of World War II, and a young lawyer heroine intent on restoring justice.
Presumed Innocent
Chief deputy prosecutor Rusty Sabich has a lot on his plate. Just weeks before his boss runs for re-election, one of Rusty's fellow attorneys—and his lover—is murdered. When his affair with the victim becomes common knowledge, Rusty himself is accused of being the culprit. This twist of fate puts him, for once, on the side of the defense—and as the defendant, no less. Can he manage to clear his name before his personal and professional lives go up in flames?
Irreparable Harm
When attorney Sasha McCandless' boss dies in a fatal plane crash, suspicions arise. After some digging, Sasha discovers that the tragedy was no accident, but the fault of a nefarious developer. Using a special application—one that is now being peddled on the black market—the criminal was able to control the plane's computer system from his smartphone. Now, Sasha must use her legal expertise and Krav Maga fighting moves to stop a killer armed with deadly tech.
Keep Reading: 12 Must-Read Graham Greene Books
This post is sponsored by Open Road Media. Thank you for supporting our partners, who make it possible for Early Bird Books to continue publishing the book stories you love.
Featured photo: Alchetron