Often topping lists of the best television shows of all time, The Sopranos seamlessly blends the Mafia and the mundane to explore subjects that range from devastatingly dark to downright hilarious. Both audiences and critics couldn't get enough of The Sopranos, and one review even claimed that the show did the impossible: "Together, Chase and his fellow writers produced the Great American Novel, and it's 86 episodes long" (Andrew Johnson, Time Out New York).
For years fans have been looking forward to The Many Saints of Newark, a movie prequel to The Sopranos. Though its original release was supposed to be on March 17, 2021, it's been delayed to September 24. To keep fans occupied (and give them something to do other than watch the series for the umpteenth time), we've put together a list of books that'll scratch that same itch.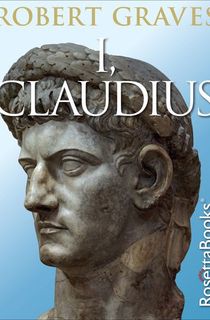 I, Claudius
A book that made for another great television series, I, Claudius is the story of another Italian leader—the titular Roman emperor. Once a rather bookish young man with a limp and a stammer (like Tony, he didn't have the makings of a varsity athlete), Claudius finds himself on the throne after the death of Caligula.
On top of everything else, Claudius needs to deal with his manipulative grandmother, Livia. Need we say more?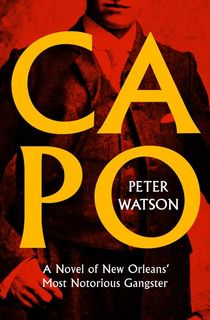 Capo
If Tony had been born in 19th century Sicily, his life may have looked a bit more like this. The year is 1879, and Silvio Randazzo has risen through the ranks from peasant boy to Mafia soldier. A year later, he's in New Orleans, planning his rise to the head of the family.
An "absorbing, historically authentic tale," inspired by real events, this novel is a fascinating look at life in the Mafia in an entirely different time and place (The Observer).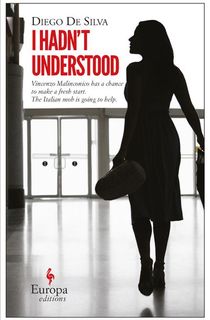 I Hadn't Understood
This "sharp-edged comedic novel of a semi-hapless Italian lawyer" reminds us a bit of Artie Bucco, who may have gotten even more involved with the mob if Charmaine hadn't stopped him in his tracks (Kirkus Reviews).
A wildly unsuccessful lawyer with a failed marriage, Vincenzo Malinconico jumps at the opportunity to defend Mafioso Mimmo 'o Burzone, hoping to turn his life around. But predictably, working for the Mafia only makes his life more difficult, and soon, his life becomes a comic battle to finish what he started without falling further into misery.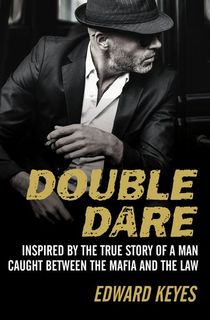 Double Dare
Another book based on a true story, this novel follows Tony Farrell, a 29-year-old Italian immigrant. When his restaurant is in danger of going under, Tony makes the questionable decision to take a loan from the mob in exchange for using the location to deal drugs.
Sure enough, Tony gets busted by undercover cops, then agrees to become an FBI informant. Caught between the Mafia and law enforcement, Tony is going to need to keep his wits about him if he's going to make it out alive.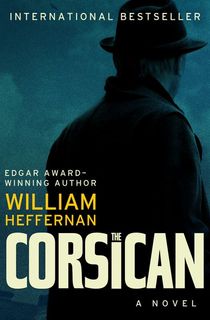 The Corsican
What if a man who was raised in the Mafia used those skills for international subterfuge? This historical thriller follows Buonaparte Sartene, a Mafia thief with an uncanny ability for making a deal.
When given the option to rot in jail for seven years or help the French Resistance fight the Nazis, Sartene chooses the latter—but demands that his work for the government allows him the opportunity to settle in any French colony he desires, setting the stage for an incredible saga of crime and international intrigue.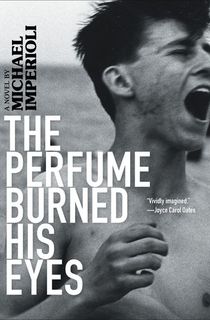 The Perfume Burned His Eyes
Unlike his character, Christopher, Michael Imperioli is a successful writer. Not only did he write a few episodes of The Sopranos, he also authored this novel about a boy from Queens whose whole world is turned upside down when he moves just three miles away, to Manhattan.
"Some fictional trips into 1970s New York abound with nostalgia; this novel memorably opts for grit and heartbreak."—Kirkus Reviews
The Godfather
"Just when I thought I was out, they pull me back in!" —Michael Corleone/Silvio Dante
Adapted into one of the best film franchises of all time, The Godfather is a classic and a must-have on any Sopranos reading list. The show makes multiple references to the films—most obviously with Silvio's recurring rendition of the above line—but the book is where it all began.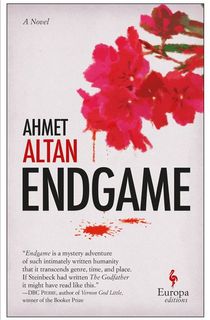 Endgame
"If Steinbeck had written The Godfather it might have read like this." —DBC Pierre, Man Booker Prize–winning author of Vernon God Little
Though this book doesn't have the same overt ties to The Sopranos as the titles on this list, its dreamlike logic and explorations of corruption give us strong David Chase vibes. The protagonist, a womanizing writer from the city, relocates to a small town to enjoy the quiet—but quickly finds himself embroiled in a world of suspicion, paranoia and violence.