You can continue your Mad Men obsession by reading every single book that was featured on the show, thanks to Billy Parrott, the Managing Librarian of the Mid-Manhattan branch of the New York Public Library. Parrott has compiled the complete "Mad Men Reading List," and it is an impressive labor of book love.
"Some of the books on the list are featured more prominently in the series than others," Parrott explains, "but all are a great way to gain insight into the episodes and the social and cultural times in which the series is set." Amen.
You can browse through all the books, organized season by season, or, if you prefer, you can also search by character. (Here's Sally's reading list, and a PDF of other picks based on character.)
Keep scrolling for some of the most prominently featured books from the series. Which have you read?
Meditations in an Emergency
First published in 1957, this is a collection of poems depicting day-to-day life in New York City by esteemed author Frank O'Hara. There have been many reissues and new interpretations over the years, keeping the work and legacy of O'Hara alive and well.
The Best of Everything
Five women from different walks of life find themselves as employees at a New York publishing company. Jaffe expertly depicts the highs and lows of being a woman in the workplace with lessons that still hold up to this day, decades after publication.
Confessions of an Advertising Man
Sir Alan Parker has compiled lessons and ideas from "the father of advertising" David Ogilvy, effectively creating what acted as the blueprint for advertising in the 1960s and offered advice for business management as a whole.
Babylon Revisited and Other Stories
Babylon Revisited follows Charlie Wales' journey as he overcomes alcoholism and builds his way back to his status as a successful businessman. This collection from F. Scott Fitzgerald features Babylon Revisited as well as other stories with similar lessons.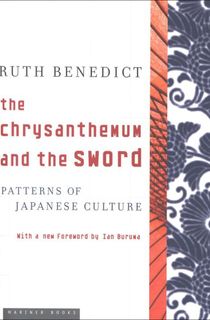 The Chrysanthemum and the Sword
Taking place during the Second World War, this book looks at the cultural differences between Japan and the United States. It's an exploration of how and why the cultures differ as well as an introduction to the Japanese way of life.
Topaz
This Cold War-era thriller takes place right as the Cuban Missile Crisis is occurring. Two agents must take it upon themselves to act when Soviet plans are revealed and no one else makes a move.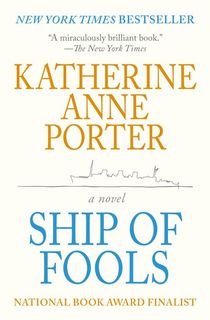 Ship of Fools
A menagerie of passengers is aboard a cruise ship sailing for Germany in the Summer of 1931. All from different geographic, cultural, and religious backgrounds, things are sure to get interesting among this group as they navigate how to interact with people different from themselves in the most extreme of ways.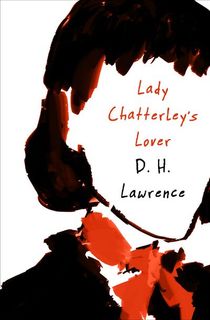 Lady Chatterley's Lover
"An erotic celebration of life," this book centers around a broken marriage and the outside lover of the wife. It's a story of passion and emotion that has survived decades of being burned, banned, and challenged.
The Sound and the Fury
Hailed as one of the greatest novels of the 20th century, William Faulkner weaved a story with an array of strikingly different characters all toiling with the impending ruin of one family.
Atlas Shrugged
A controversial novel set in a dystopian America where businesses are suffering under heavy regulations, Ayn Rand's final work is a touchstone for many conservative and libertarian thinkers.
The Agony and the Ecstasy: A Biographical Novel of Michelangelo
Michelangelo Buonarroti: Who was he, what did he do, who did he know, who did he love, and how did all of it inspire some of mankind's greatest masterpieces?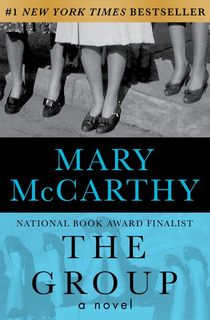 The Group
Following eight friends after they graduate from Vassar College, The Group explores American culture in the interim between both world wars as well as the dynamics of a group of twenty-somethings as they navigate their entrance into adulthood.
The History of the Decline and Fall of the Roman Empire
This is a complete look at the Roman Empire written over a span of 13 years that still remains a reference for modern-day scholars and historians. Gibbons chronicles everything that led up to this historical reset and theorizes what caused the ultimate demise of the Roman Empire.