Another can't-look-away drama from HBO, Succession is the tragicomic story of the Roy family. The Roy children are each vying for their father's love—and control of the family media empire—and you'd almost feel bad for them, if they weren't so obscenely wealthy. Part soap opera, part Lifestyles of the Rich and the Famous, part media satire, and all acerbic wit, it's no wonder the show became one of the most talked about dramas of 2021.
As we all await the next season, we're looking for more shocking, addictive stories to fill that void. Whether you love Succession for the sibling rivalries, the shocking betrayals, the glamorous scenes or the impeccable writing, there's something perfect for you in the books below.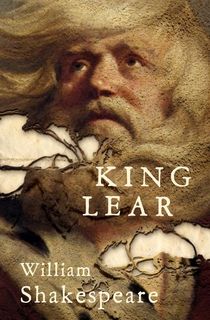 King Lear
Look at any list of books like Succession, and you'll find King Lear. We'd be remiss not to include it as well—after all, it begins with a King who finally decides to step down from his throne and declares his land will be divided among his three daughters, with the largest share going to the daughter who loves him most. Admittedly, Logan Roy would outwit King Lear easily—and the idea of him willfully giving up his empire seems but laughable. But still, if this premise doesn't remind you of Succession, we don't know what will.
We That Are Young
Set in contemporary India, this modern take on King Lear is an excellent option for anyone who has already read the Shakespearean classic. As in the original, a billionaire, megalomaniac father pits his three daughters against one another, setting in motion a brutal competition.
The Bonfire of the Vanities
Featuring one of the most hated characters in a book, this 1980s novel set in New York City ruthlessly skewered the decade's proclivity toward greed and consumerism. While there aren't really any redeeming characters in Bonfire, Sherman McCoy will particularly remind readers of Kendall Roy—he calls himself "Master of the Universe," he lives far too extravagantly, and he (spoiler alert for the end of season 1) also kills someone in a car accident.
The Darlings
Regularly described as a Bonfire of the Vanities for our times by someone who "knows her way around 21st-century wealth and power" (The Wall Street Journal), this is the ideal book for a Succession lover.
If Tom Wambsgans were a tad less terrible, he'd feel a lot like Alger's main character, Paul Ross. Paul is an attorney who married Merrill Darling, the daughter of a billionaire financier. He quickly grows fond of living in the lap of New York luxury. But when a tragic event brings scandal to the Darling family, Paul will have some tough decisions to make.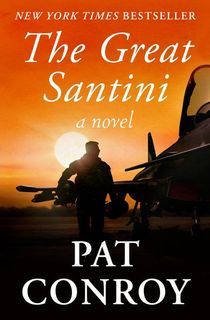 The Great Santini
While Succession is comedic, it's also rather dark—after all, this family is so dysfunctional because of Logan Roy's abusive nature toward everyone around him, especially his children. This makes us think of one of the most famous novels about a complicated father—The Great Santini.
Pat Conroy's bestseller follows Ben Meechum as he desperately tries to live up to the image of his heroic but distant and abusive father, a Marine pilot who nicknames himself "The Great Santini."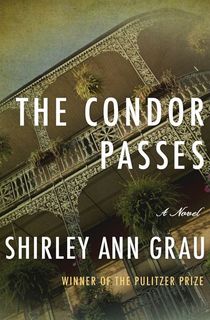 The Condor Passes
Put Succession in 1920s New Orleans, and you'd wind up with The Condor Passes. Thomas Henry Oliver left the midwest to find passion and prosperity, and by the time he's 95, he's created a dynasty from his brothels and speakeasies.
After a series of strokes, Thomas knows he must choose a successor from his children. Both both his daughters are spoiled and his adoptive son doesn't seem worthy of his legacy, leaving him feeling that none of his children deserve his wealth—and in fact, his success may have done his family more harm than good.
Related: Remembering Shirley Ann Grau, Pulitzer Prize Winning Author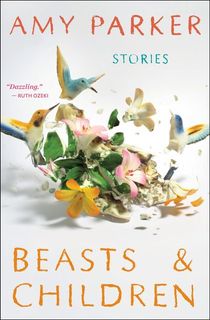 Beasts & Children
If you love Succession but can only handle it in small doses, check out this book of short stories that explores the ways family can both rescue and ruin you. From a declining Texas family that has lost its fortune to privileged children who may as well be orphans, these dark stories remind us that "no one is safe...especially within the family circle... The stories, like the mounted heads in the Bowmans' trophy room, rivet the gaze, demand that readers recognize themselves in those glassy eyes—and then become disconcertingly alive" (The New York Times Book Review).