What is the Great American Novel? It's a question that's sparked debate for more than 150 years. While there are countless that can be called great American novels, people are referring to something more specific when they talk about the Great American Novel. Literary scholars have been debating which book deserves the title since novelist John William DeForest used the term for in 1868.
As DeForest explained,
". . . We may be confident that the Great American Poem will not be written, no matter what genius attempts it, until democracy, the idea of our day and nation and race, has agonized and conquered through centuries, and made its work secure.
But the Great American Novel—the picture of the ordinary emotions and manners of American existence—the American "Newcomes" or "Miserables" will, we suppose, be possible earlier."
DeForest goes on to dismiss the works of Washington Irving ("Rip Van Winkle," "The Legend of Sleepy Hollow"), James Fenimore Cooper (The Last of the Mohicans) and Nathaniel Hawthorne (The Scarlet Letter) as contenders for the title—he did not feel that any of these authors wrote a novel that properly dealt with America's character.
The closest novel to meet DeForest's criteria was Uncle Tom's Cabin. He called it "a picture of American life, drawn with a few strong and passionate strokes, not filled in thoroughly, but still a portrait."
Of course, there's an obvious issue with DeForest's prerequisites for the Great American Novel: the picture of American life is just as hard to define today as it was in 1868, and has undeniably evolved over time. What felt true during the Civil War era, for example, may not properly represent Americans during World War II, or the Americans of today.
The idea that any one novel could distill American society in a way that feels authentic to all Americans raises our eyebrows, to say the least. And naturally, other critics have since put forth other ideas for what the Great American Novel should look like, making it even less likely that we'll ever have a definitive answer to this question.
But hey—there's nothing readers love more than , discussing their merits and their flaws, and deciding whether or not they resonated with us. Below is a list of some books commonly mentioned when people talk about contenders for the Great American Novel, plus a few titles we think deserve more consideration.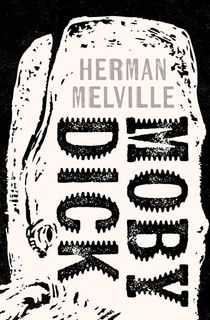 Moby Dick
Called "the greatest of American novels" (The Atlantic Monthly), Moby Dick tells the story of Captain Ahab and his quest for vengeance. From its famous first line, "Call me Ishmael," to its dramatic climax, this tale of adventure and tragedy has fascinated generations of readers.
Related: The 5 Most Difficult Books to Read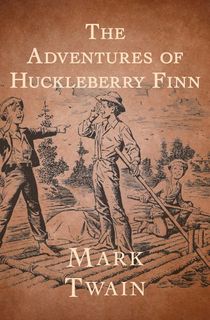 The Adventures of Huckleberry Finn
Despite all the controversy this book stirs up, it's almost impossible to have a conversation about the Great American Novel and not bring up Mark Twain.
As Ernest Hemingway wrote, "All modern American literature comes from one book by Mark Twain called Huckleberry Finn. … It's the best book we've had. All American writing comes from that. There was nothing before. There has been nothing as good since."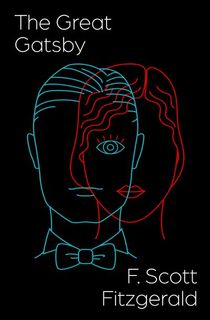 Absalom, Absalom!
A Southern Gothic novel set before, during and after the Civil War, Faulkner's exploration of three families isn't exactly an easy read. The novel includes one of the longest sentences in literature—chapter 6 begins with a sentence that contains 1,288 words.
Related: 12 Haunting Must-Reads of Southern Gothic Literature
Invisible Man
One of the first to be considered the Great American Novel, this fascinating book about race follows a nameless protagonist who believes the color of his skin makes him invisible to the people around him. Immediately considered a masterpiece, it's one of those rare novels that shaped the United States. And for better or for worse, it's remained relevant decades later.
Beloved
This harrowing tale is inspired by a real woman: Margaret Garner, a mother who was caught during her attempt to escape slavery in Kentucky in 1856. Considered one of the best works of fiction in modern history, the novel grapples with America's sense of memory about its difficult past in a way that few books ever have.
The Amazing Adventures of Kavalier and Clay
Overlooked Great American Novels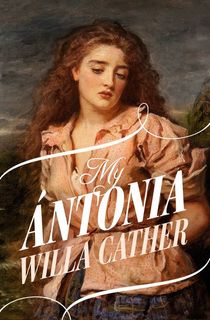 My Ántonia
No one wrote about frontier life quite like Willa Cather. In My Ántonia, the eponymous heroine is the 14-year-old eldest daughter of Bohemian immigrants who have just arrived in Black Hawk, Nebraska. The character stands out from the men who often become the focus in these trailblazing tales, and the result is a stirring tribute to the resilience of homesteaders—and American women.
them
An incredibly prolific writer, Joyce Carol Oates has won two O. Henry awards, had five works listed as finalists for the Pulitzer Prize, wrote this National Book Award-winning novel, and has even . However, of all her works, she has stated that them and are the two she would want a new reader to choose. Part of her Wonderland quartet, them delves into the lives of working class Americans and explores the tragedies of the lower class.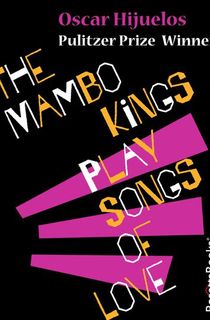 The Mambo Kings Play Songs of Love
Though the United States is often called a country of immigrants searching for the American Dream, far too few of the books we consider for the Great American Novel —especially post-pioneer days.
To fill this gap, we suggest this story of two Cuban brothers trying to make it as mambo musicians in the 1950s. "Rich and provocative . . . a moving portrait of a man, his family, a community and a time." —Michiko Kakutani, The New York Times
Middlesex
Another book that focuses on immigration and the American Dream, this multi-generational saga about a Greek family that moves to Michigan also explores themes of gender, race relations, and ethnic identity. We're not the first to think this novel should be considered more fully for this accolade, either—professor Tim Morris said the book was "the latest in a long line of contenders for the status of Great American Novel."
Americanah
Does the Great American Novel have to be written by someone from the United States? We know the answer is probably yes, but if it weren't, Americanah would be a strong contender. Nigerian author Adichie brings a fresh, critical eye to American culture and race relations with a beautiful story about the opportunities and hardships America offers those who come here.