"Good friends, good books, and a sleepy conscience: this is the ideal life." Ideally, friends, you should read a good book, or two, or the ten noted below, written by Mark Twain.
Arguably, the greatest writer America has ever produced is Mark Twain. Author William Faulkner said that Twain was "the father of American literature," and Ernest Hemingway wrote, "All modern American literature comes from one book by Mark Twain called Huckleberry Finn." If legends like Faulkner and Hemingway love reading Twain, you can, too.
Known for his humor, his white suit and his keen eye to American society, Twain's works continue to resonate with readers for whatever plots he may have in his books, they're universal. We can see ourselves in the characters he created and imagine ourselves in the scenes he so vividly painted with ink and paper.

"The man who does not read has no advantage over the man who cannot read," he wrote. Might I suggest, along with Twain himself: read.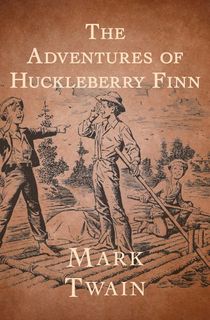 The Adventures of Huckleberry Finn
If there is a "Great American Novel," it is this one. It changed the course of children's literature for its deeply felt portrayal of boyhood. It is cited as being a scathing satire on the entrenched attitudes of Southern antebellum society, particularly society's attitudes towards race.
More specifically, it's the story of Huckleberry Finn escaping his alcoholic and abusive father and his adventures down the Mississippi River with a runaway slave named Jim. Both are attempting to emancipate themselves. Jim, from literally being enslaved, and Huck, eager to break free from the mental and physical constraints of society.
Related: 12 Books Like This Tender Land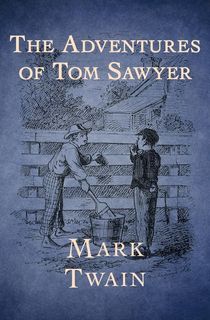 The Adventures of Tom Sawyer
The Adventures of Huckleberry Finn is actually a sequel to this book. Set in the 1840s in the town of St. Petersburg, it was originally a commercial failure for Twain, though ended up being one of the best selling of his works during his lifetime. Also, fun fact: it's one of the first novels written on a typewriter.
Related: 10 Fun Facts About Books Every Bibliophile Should Know

Tom Sawyer is a young boy living with his Aunt Polly along the banks of the Mississippi River. He likes to get into trouble. Mischief, adventures, and hijinks occur frequently in Sawyer's life. He also falls for Becky Thatcher, who shuns him! Humiliated, he dreams up plans to run away while he befriends another boy, Huckleberry Finn. The two goof off in a graveyard and witness a murder done by Injun Joe. Will Injun Joe get away with murder? Or will Sawyer and his pals see that justice is done?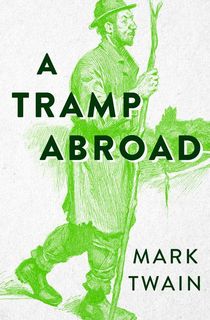 A Tramp Abroad
"A man who keeps company with glaciers," Mark Twain writes in A Tramp Abroad, "comes to feel tolerably insignificant by and by." The world is a big place and Mark Twain, throughout his life, liked to discover as much as he could of it.
A Tramp Abroad is a work of travel literature, mixing autobiography with fiction. The book highlights his journeys through central and southern Europe with his friend, Harris (a character created for the book). The two men make their way through Germany, the Alps, and Italy. Such chapter titles include "Alp-scaling by Carriage," "Chillon Has a Nice, Roomy Dungeon," and "Why Germans Wear Spectacles."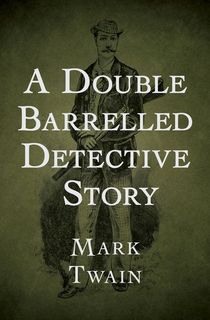 A Double Barrelled Detective Story
Do you think that Sir Arthur Conan Doyle is the only author to write a story about the famed detective Sherlock Holmes? Think again. Published in 1902 (Sherlock Holmes first appeared, by the way, in the 1887 publication of A Study in Scarlet), Twain satirizes the mystery novel genre by placing Holmes in the American West.
With two plot arcs, and Twain, himself in the story, Holmes finds himself in a mining camp in California after Holmes' nephew, Fentlock Jones, kills a silver miner by blowing up his cabin. Or did he? Holmes applies his skills to try and solve the case and comes up with a conclusion that is not even close to being right.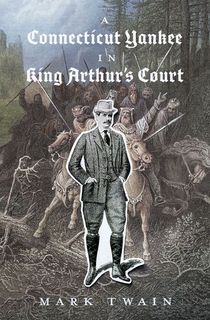 A Connecticut Yankee in King Arthur's Court
After he read Sir Thomas Malory's Le Morte d'Arthur (published in the 15th century), Twain spun this satirical novel of a common sense Yankee who is carried back in time to Britain's Dark Ages during the reign of King Arthur. He uses his homespun ingenuity and democratic values in contrast to the superstitious ineptitude of a feudal monarchy.
One of the first "time travel" novels, and written between the Gilded Age and the Progressive Era, the book humorously questions the ideals of capitalism and what the Industrial Revolution wrought.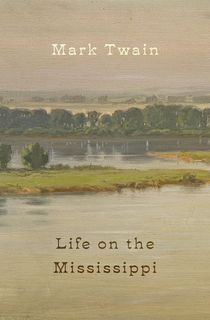 Life on the Mississippi
"Mark Twain" is originally a boat captain's term, meaning the second mark on a line that measured depth, signifying two fathoms, or 12 feet, which was a safe depth for riverboats. It's also the term Samuel Clemens took for his pen name.
Life on the Mississippi is a memoir, and a piece of travel literature, of Mark Twain's days as a steamboat pilot on the Mississippi before the Civil War. It also recounts a trip up the Mississippi from New Orleans to Saint Paul years after the war. With notes on the history of the river, the towns alongside it, and other informational bits, a good portion of the book is Twain recounting his days on the steam the Paul Jones, and Mr. Bixby, the pilot, who taught Twain everything he knew.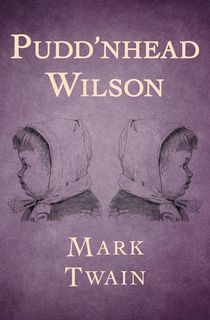 Pudd'nhead Wilson
Twain's keen eye was frequently cast towards America's thoughts on racism. The novel Pudd'nhead Wilson showcased it again. Its central focus revolves around two boys: one who is born into slavery with 1/32 black ancestry; the other who is white, born to be the master of the house. The two boys, who look nearly identical, are switched at infancy. Each grows into the other's social role.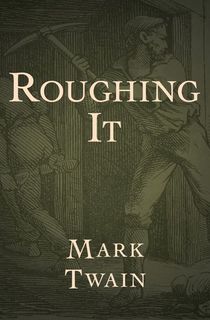 Roughing It
A semi-autobiographical novel, the humorous travel book is based on Mark Twain's stagecoach journey through the American West and his subsequent adventures in the Pacific islands. Taking place during the years of 1861 to 1867, Twain joined his older brother, Orion, who had been appointed Secretary of the Nevada Territory, on a stagecoach journey.
Twain consulted Orion's diary to both refresh his memory and use it as a basis for imagined stories within the book. It also makes note of Twain's early days as a writer.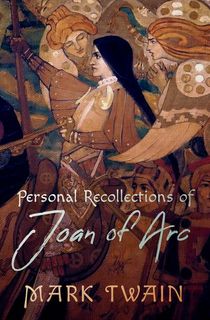 Personal Recollections of Joan of Arc
Twain's last completed novel is this one, and one, he considered, to be his best and most important. The 1896 novel is presented as a translation by Jean Francois Alden of memoirs by Louis de Conte, a fictionalized version of Joan of Arc's page.
The novel is divided into three sections. Book One (In Domremy) highlights her youth. Book Two (In Court and Camp) describes Joan of Arc's command of the army of Charles VII of France. Finally, Book Three (Trial and Martyrdom) details her defense at trial in Rouen and her death of being burned at the stake.
Related: The Past Is Present: Our Favorite Historical Fiction Novels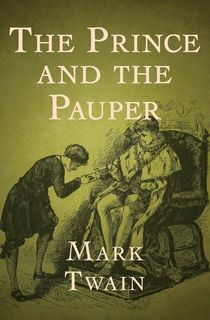 The Prince and the Pauper
Twain's first attempt at historical fiction, this book is set in the year 1547. It tells the story of two boys born on the same day and who are nearly identical in appearance. One boy is Tom Canty. He's a pauper who lives in Offal Court off Pudding Lane in London. His father is an alcoholic and abusive.
The prince is Edward VI of England, son of Henry VIII of England. They switch places and see how the other half lives. While a children's story, it highlights social inequity and makes note that we should not judge others by the way they look.