Today, we've decided to travel back to the past using the best time machine we have: historical fiction books. With the ability to transport readers to different times and places across history, these stories are completely captivating and will make you feel as though you've been to places like 18th century England, 12th century Mongolia, and 1920s Russia.
We've gathered our favorite historical fiction novels that represent a vast number of periods and places throughout history. So go ahead—take a trip into the past with us.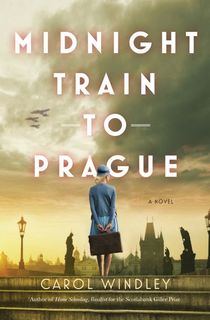 Midnight Train to Prague
According to Alice Munro, who received the Nobel Prize in Literature in 2013, "Carol Windley's writing has a unique power, a perfect combination of delicacy, intensity, and fearless imagination." And we think Windley's writing is at its full potential in her most recent novel, Midnight Train to Prague. A historical fiction novel that spans two world wars, it's a timeless tale of friendship, romance, betrayal, and survival—fans of Kristin Hannah's The Nightingale and Anthony Doerr's All the Light We Cannot See are sure to fall in love with this story, too.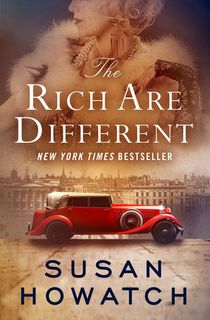 The Rich Are Different
When the clever and sexy Dinah Slade insinuates herself into Paul's life in the 1920s, the banker's marriage and career are threatened—and Dinah demonstrates her disruptive power again when she seduces Paul's right-hand man.
Based on historical figure Cleopatra, Howatch brings ancient history to the 1920s and 1930s in New York and London, The Rich Are Different marries imperial ambition to the American dream, and offers a cast of characters glittering with sophistication and style.
19th and 20th Century Wales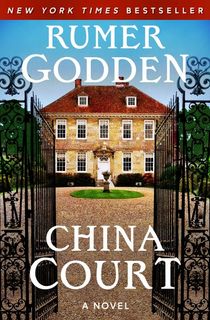 China Court
A sweeping family saga and New York Times bestseller, China Court follows the story of the Quin family for almost 150 years. The story begins in 1960, just one year before it was published, and then goes back in time to reveal the family's history. Ripsie, the wife of one of the Quin brothers, has just passed—but though her husband loved her dearly, there was someone else who remained in her heart...
Related: 6 Must-Read Historical Fiction Books by Rumer Godden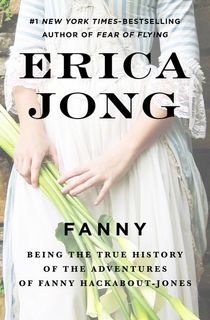 Fanny
In 18th-century England, life begins somewhat ignobly for Fanny Hackabout-Jones. Abandoned as an infant on the doorstep of Lord and Lady Bellars's grand Wiltshire manor, she contemplates the literary life as she grows to ripe young womanhood in the Bellars's care. Fanny chooses, however, to pursue a very different future when she is forced to flee to London to escape the overly amorous attentions of her adoptive father. There, on the road, her real life truly begins.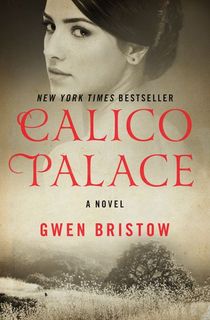 Calico Palace
In this New York Times bestseller, the California Gold Rush has just begun, and Kendra and her husband have set out to claim some of the riches for themselves. On their way, they meet others with the same goal, including a woman named Marny with dreams of opening a gambling hall. Though they come from very different backgrounds, Kendra and Marny quickly grow close when danger arrises and hurtful deceptions are revealed. Together, Kendra and Marny leave for San Francisco, hoping to secure their places in a quickly changing world.
Related: 10 Historical Books to Read When You Want to Escape the Present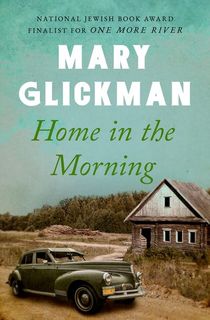 Home in the Morning
Jackson Sassaport is a man who often finds himself in the middle. Whether torn between Stella, his beloved and opinionated Yankee wife, and Katherine Marie, the African American girl who first stole his teenage heart; or between standing up for his beliefs and acquiescing to his prominent Jewish family's imperative to not stand out in the segregated South, Jackson must learn to balance the secrets and deceptions of those around him.
But one fateful night in 1960 will make the man in the middle reconsider his obligations to propriety and family, and will start a chain of events that will change his life and the lives of those around him forever.
Vietnam in the early 1900s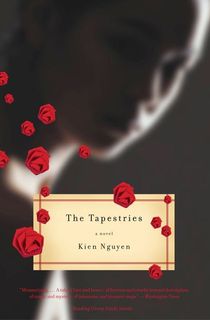 The Tapestries
Based on a true story about the author's grandfather, this coming-of-age tale follows Dan Nguyen, a seven-year-old boy who has just witnessed his father's beheading by the town's mayor. Dan is already married to a woman 20 years his senior, who makes him promise to one day avenge his father's death, and hides him as a slave in his enemy's house until he is old enough to do so.
Growing up in the mayor's home, Dan falls in love with someone he can never be with—Tai May, the mayor's granddaughter. Dan's life will be one of slavery, scandal, drama, intrigue and love.
Related: 9 Books That Explore Colonial Asia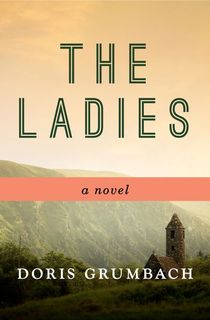 The Ladies
In 1778 Eleanor Butler and Sarah Ponsonby left County Kilkenny for Wales to live together as a married couple. Both well born, highly educated Irish women, the Ladies of Llangollen, as they came to be known, defied all 18th-century social convention and spent half a century together in a loving relationship. In an imagined account, Doris Grumbach brings this gripping chronicle to new audiences.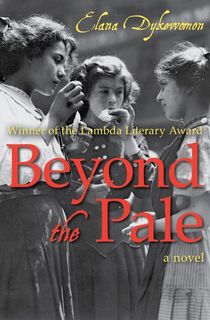 Beyond the Pale
Set in Russia and New York during the early twentieth century, Beyond the Pale follows the lives of two women born in a Russian-Jewish settlement who immigrate to New York's Lower East Side. Gutke Gurvich is a midwife who travels to America with her partner, a woman passing as a man.
Their story crosses with that of Chava Meyer, a girl who was attended by Gutke at her birth and was later orphaned during the Kishinev pogrom of 1903. Chava immigrates with the family of her cousin Rose, and the two girls begin working at 14 as they live through the oppression and tragedies of their time. They grow to become lovers, which leads them to search for a community they can truly call their own.
Fever 1793
In summer of 1793, yellow fever killed 5,000 people in Philadelphia, about 10 percent of its population, in just three months. Laurie Halse Anderson explores this terrifying epidemic in her young adult historical fiction novel about Mattie Cook, a teenage girl whose family owns a popular coffee house in the city. After Mattie's mother is taken by the fever, she and her grandmother flee the city that is being ravaged by both disease and frightened survivors.
Related: 8 Books About Disease to Get You Through the Coronavirus Outbreak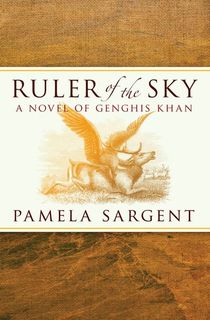 Ruler of the Sky
In 1167, in the harsh homeland of Mongol tribes, a child was born who was to change the course of human history. His father named him Temujin, but the world knows him as Genghis Khan. Set amid the barbaric splendor of the Mongol hordes, Ruler of the Sky tells the tale of the warrior who forged one of the greatest and most terrifying armies the world had ever seen, and conquered the world from Peking to Persia.
12th Century Feudal Japan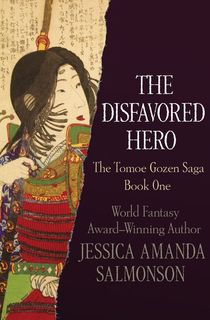 The Disfavored Hero
Tomoe Gozen was a famous female warrior in feudal Japan. Though her history is fuzzy, she is credited with many incredible feats, including collecting the heads of seven mounted warriors at the 1181 Battle of Yokotagawara. The Disfavored Hero is the first of three books Salmonson wrote about the legendary Tomoe Gozen, with and completing the trilogy.
Related: Fact or Fantasy: All About Female Warrior Tomoe Gozen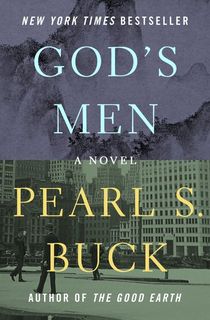 God's Men
This deeply felt novel tells the story of William Lane and Clem Miller, Americans who meet in China as youths at the end of the 19th century. Separated by the Boxer Rebellion, they're destined to travel wildly different courses in life. From a background of wealth and privilege, William becomes a power-hungry and controlling media magnate.
By contrast, Clem, whose family survived on charity growing up, is engrossed by a project—which he works on ceaselessly, perhaps naively, together with his chemist wife—to eliminate world poverty. The two wind up in America and meet again, each successful in his own area, and as similar in their intensity as they are different in their values.
Related: 15 Historical Fiction Authors We Can Never Get Enough Of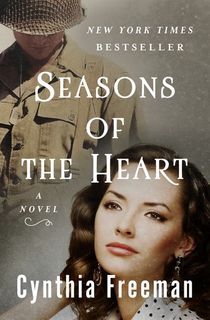 Seasons of the Heart
In 1941, with America at war, Ann Pollock falls in love. Handsome, charming attorney Phillip Coulter is everything she could want in a man and mate. But soon after they marry, Phillip leaves to fight for his country. When he comes home, he's a stranger, his body and spirit broken in a Japanese POW camp. It is only Ann's indomitable will and determination to succeed against all odds that keeps her family together.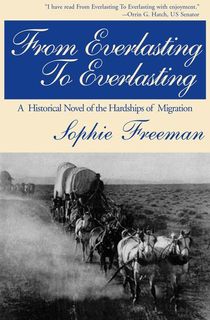 From Everlasting to Everlasting
As a young Mormon girl of 15, Ellen Randall has little conception of the trouble she and her fellow Mormons will face when they set out with a wagon train bound for Utah. This historical novel follows real life events. The Mormon wagon train held hope and dreams for the travelers, Mormon settlers who had given up everything to make their home in Utah. Ellen Randall is orphaned at an early age and adopted by Elder Zachary and his wife, Sara. Ellen matures from child to adult as she sees and experiences the trials, tribulations, and hardships the Mormons experience as members of a persecuted religion.