Historical fiction and nonfiction books have the ability to take us to places not accessible by conventional travel methods: the past. They teach us about a particular moment in history and can serve as cautionary tales, so we don't make the same mistake twice. They can also remind us that the people who lived 100—or even 1,000—years ago are not all that different from us today.
Our latest reading prompt encourages readers to pick up historical books that'll give you a little break from the present. You'll find some of our recommendations below—including a Pulitzer Prize-winning novel set in 1920s China and a fascinating biography about the Brontë sisters. Like the best historical fiction and nonfiction, these books bridge the gap between our past and present to create meaningful, engrossing, and informative reading experiences you'll never forget.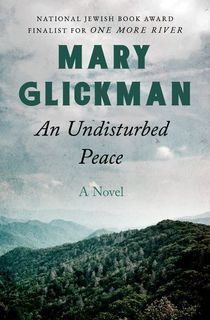 An Undisturbed Peace
It's the early 1800s, and three lives converge during one of the most horrific moments in American history. Abe was once a hopeful Jewish immigrant, but his life as a traveling salesman hasn't aligned with his idea of the American Dream. While on the job, he encounters Dark Water—the disgraced daughter of a Cherokee chieftain—and then Jacob, her slave lover.
Their fates become irrevocably intertwined when Andrew Jackson forces Native Americans to abandon their homes and walk the Trail of Tears. Heartbreaking and poignant, An Undisturbed Peace is an unflinching look at the Indian Removal Act through the eyes of three unforgettable characters.
Related: The Books That Helped Mary Glickman Write An Undisturbed Peace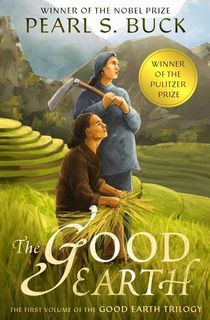 The Good Earth
A Pulitzer Prize winner and an Oprah's Book Club pick, The Good Earth is a sweeping historical novel that transports readers to 1920s rural China. There, Wang Lung is a poor farmer and the reluctant husband to O-Lan, an ex-slave. Both have dreams of climbing the social ladder and, more importantly, owning some of the land they work.
The novel chronicles their tumultuous journey from poverty to wealth, spanning generations' worth of successes and failures brought on by luck, hope, ambition, and suffering.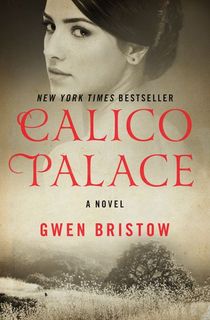 Calico Palace
At the dawn of the California Gold Rush, Kendra and her new husband set out to reap some of the recently-discovered riches. On their journey, they encounter other dreamers bent on the same task—most notably, Marny, a card shark determined to build a massive gambling hall. Despite their opposite backgrounds, Marny and Kendra become trusted friends once danger arises and painful deceptions come to light. Together, both women leave Sutter's Mill for San Francisco, chasing their own glories and hoping to secure their places in the rapidly-changing world.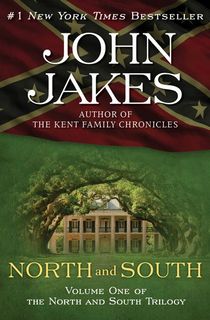 North and South
Yankee George Hazard and Southerner Orry Main form an unbreakable bond while training at West Point—or so they think. When tensions rise between their respective regions, that very bond faces the ultimate test: Suddenly, the boys find themselves on opposite sides of the Civil War.
From there, North and South expands to follow other dramas involving the Hazard and Main clans—including budding romances and the antics of fiery-tempered daughters. Altogether, John Jakes' novel is the perfect kick-off to a riveting historical saga about family, loyalty, passion, and war.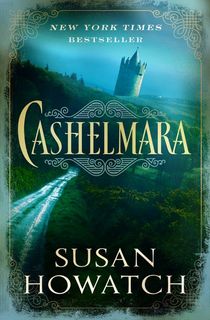 Cashelmara
In this New York Times bestseller, author Susan Howatch introduces readers to the aristocratic de Salis family, and its patriarch—English widower Lord Edward. When a trip to New York results in a second chance at love, he eagerly whisks his new bride to his impressive Irish estate. But in a country plagued by tragedy, even the rich must fight tooth and nail for their survival—and the de Salis are no exception. As new generations enter the narrative, Cashelmara becomes an epic tale about the ups and downs of one vividly drawn family—all set against the equally vivid background of 19th century Ireland.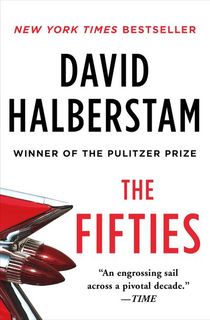 The Fifties
Decades after its publication, David Halberstam's book is still the most insightful study of 1950s America. After the country dove into the second half of the 20th century, it saw a succession of major changes and cultural icons—from Marilyn Monroe and Elvis Presley to McCarthyism, McDonald's, and national television. Halberstam explores each landmark to create a well-researched and (according to Newsweek) "sinfully entertaining" book about a pivotal decade in the history of the United States.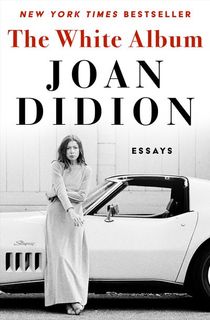 The White Album
In this iconic Didion turn, the author wrote the famous line, "We tell ourselves stories in order to live." Here, she tells the story of American life after the 1960s—and all the chaos and paranoia that came with it. Whether she's musing on the women's movement, Bishop James Pikes' fatal desert pilgrimage, or the innocence-shattering Manson Murders, Didion successfully conveys the feelings of the time—and to such a degree that her words are as potent today as when she wrote them.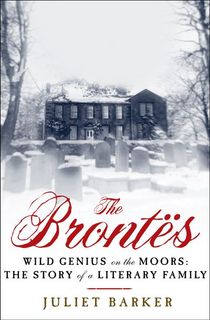 The Brontës
When we think of the Brontë sisters, we often think of them as characicatures: There's Emily—quiet, moody, and hopelessly romantic. Her sole confidant is Anne, simply "the other Brontë." And finally there's Charlotte, the oldest and most ambitious of the brood. But historian Juliet Barker argues we aren't seeing the full picture—in fact, there's much more to the literary trio than we've been led to believe. Her biography, The Brontës, shows us how these stereotypes have grossly missed the mark, separating fact from fiction to reveal the real women behind the myths.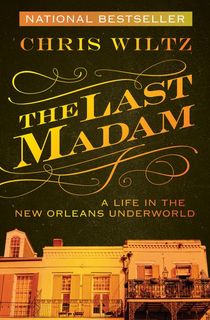 The Last Madam
In 1916, a teenage Norma Wallace began walking the streets of New Orleans, catering to the city's most unsavory characters. A few years later, she was no longer walking that world—she was running it entirely. As the "madam" of one of the most notorious local brothels, she quickly amassed a coterie of famous customers, lovers, husbands, and enemies. In other words: She gained one hell of a life story. Chris Waltz relays that story in The Last Madam, tracking Norma's extraordinary rise to success, longtime evasion of law enforcement, and her downfall in the 1960s. Drawing from interviews and Norma's own unpublished memoirs, The Last Madam is at once a portrait of 1920s New Orleans—and of the eccentric woman who had it wrapped around her finger.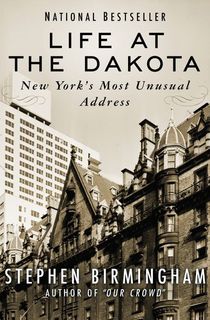 Life at the Dakota
Judy Garland. Boris Karloff. Lauren Bacall. These are just a few of the people who once called Manhattan's Dakota Apartments home. Since Edward Clark (of Singer sewing machine fame) commissioned the building in the 1880s, it has amassed a reputation for being one New York's most exclusive living dwellings—and, of course, as the site of John Lennon's tragic assassination. In his bestselling book, author Stephen Birmingham examines the Dakota's illustrious history, taking readers to places even Cher and Carly Simon weren't allowed access to.
Keep Reading: 9 Novels That Explore Colonial Asia
This post is sponsored by Open Road Media. Thank you for supporting our partners, who make it possible for Early Bird Books to continue publishing the book stories you love.
Featured photo: Jiyeon Park / Unsplash