From the ancient world to the grunge-filled 90s, historical novels bridge the gap between our present and our past. Young adult historical fiction novels can be particularly captivating, and offer details that aren't found in the average school textbook. These stories make the children of bygone eras seem less removed—and much more relatable to the modern day teen reader.
The best historical novels are ones where fact and fiction complement each other, blending so seamlessly that it's hard to distinguish between the two. The young adult historical fiction novels below are prime examples, as they each explore coming-of-age during a significant time in history.
Lovely War
Julie Berry is the master of young adult historical fiction, exploring medieval France in The Passion of Dolssa, the Victorian era in The Scandalous Sisterhood of Prickwillow Place, and now the first and second World Wars in her newest YA romance novel, Lovely War.
Lovely War is told by the goddess Aphrodite, who must tell the tale or be judged on Mount Olympus. She speaks of Hazel, a London pianist; James, a British soldier who wished to be an architect; Aubrey, a Harlem-born ragtime lover in the U.S. Army; and Colette, a Belgian orphan with a beautiful voice. Through their stories, Aphrodite shows that War is a terrible force—but it can't match the power of Love.
The Book Thief
Narrated by Death himself, this novel about a young girl growing up (and stealing books) in World War II Germany remains one of the genre's most popular. It spent over 375 weeks on the New York Times bestseller list, and was adapted into a film in 2013. More hopeful than most , The Book Thief is a moving tale of friendship, hope, and the power of words.
Between Shades of Gray
Not to be confused with the other Shades of Grey, this novel was inspired by author Ruta Sepetys' family history. The story follows Lina, an artistic fifteen-year old, who lives in 1941 Lithuania under the brutal Stalinist regime. When she is sent to a labor camp in Siberia, she must fight for her life—all the while maintaining faith that she'll reunite with her father.
Making this a YA novel, not an adult novel, was a deliberate choice. "Many of the survivors I met were young when they were deported," Sepetys said in an interview. "Many of the teens had a will to live that surpassed that of the adults. They were powerful."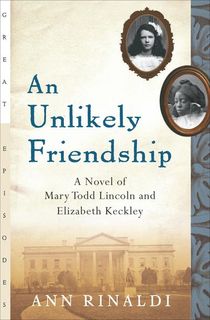 An Unlikely Friendship
When President Abraham Lincoln was assassinated, his wife, Mary Todd Lincoln, wishes to be with her confidante and best friend, Elizabeth Keckley. But her guards keep Elizabeth away—they have no idea the First Lady has such a close relationship with her black dressmaker.
This fictionalized biography explores the real relationship between the two women who became friends during the Lincoln administration. "Both personalities are well drawn, with real anxieties and emotions," according to School Library Journal. For more information on Keckley, there's no better source than her own memoir: Behind the Scenes: Or, Thirty Years a Slave and Four Years in the White House.
Fever 1793
Sixteen-year-old Mattie is working at her family's Philadelphia coffee shop when she learns that her childhood friend has died of a sudden illness. At first, the dreaded yellow fever, which was carried by mosquitoes, only affected those close to the river.... But eventually this real-life epidemic—which wiped out over 5,000 people, 10 percent of Philly's population at the time—starts hitting closer and closer to home.
Anderson described yellow fever as "very gory" in an interview, saying "you'd puke up blood...it was like people dying all over in the streets." Of course, this didn't deter her from writing a story aimed at young adults. The combination of history and "the disgusting factor," Anderson joked, made her realize she had "the perfect book for children."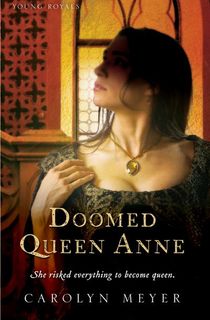 Doomed Queen Anne
Based on the tragic events of Anne Boleyn's life, Meyer has created a first-person narrative to bring readers into the mind of the woman who would become King Henry VIII's second wife. Born without neither wealth or a title, or even great beauty, Anne was determined to captivate the King. Unfortunately, her ambition would eventually lead to her demise.
The Carnival at Bray
When Maggie's mom marries an Irish guy, the grunge-loving teen must leave Chicago for a tiny town on the Irish coast. This critically-acclaimed novel is a story of love, death—and the power of music—in the 90s.
If the early 90s don't seem like they should count as history, we have bad news for you—it was almost three decades ago, and a lot has changed since then. This was one of the reasons YA author Jessie Ann Foley chose that time period. As she explained, it "solved some very important plot problems, the obvious one being the absence of social media." Her teenage heroine "needed to be truly isolated in Bray" so that she could grow and ultimately "show her mettle."
Cleopatra's Moon
Life in Ancient Egypt isn't all sun goddesses and eyeliner—especially when you're Cleopatra Selene, the only daughter of Cleopatra and Mark Antony. When the Roman Emperor takes over and holds Selene and her siblings hostage, she must use the political wiles inherited from her parents to reclaim her place as the rightful Queen of Egypt.
Schecter, who primarily wrote adult historical fiction before Cleopatra's Moon, uses her solid grasp of the time period to write with lush detail, masterfully incorporating the mythology of Ancient Egypt.
Eleanor & Park
Eleanor & Park feels contemporary, but it actually takes place in the 80s. The time period is popular for current YA authors, as many of them were teens themselves during that decade. In an , Rainbow Rowell (who was born in 1973) said she wanted to capture "when alternative music and comic books were finally seeping into Middle America...[when] INTERESTING THINGS were happening out there."
Interesting things are definitely happening in her book. If you haven't already jumped on the Rowell bandwagon, this New York Times bestseller is a great place to start.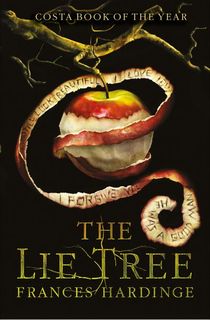 The Lie Tree
Options were extremely limited for a young woman growing up in the Victorian era. Ladies were encouraged to be elegant, skilled—but not too intellectual—accommodating, and quiet. For witty Faith Sunderly, these constraints could never work—not when her goal is to follow in her father's footsteps and study natural science. But she isn't naïve; she will keep up the act that is expected of her and use individuals' limited perceptions of her to her own advantage.
Her cleverness allows her to know why her family moved to a small island and why, when her father suddenly dies, she believes that he has been murdered despite everyone's objections. She will have to get to the bottom of this crime herself to avenge her beloved father.
After discovering a magical tree that bears fruit when whispered a lie, Faith may be able to use this other secret weapon to take down her father's murderer. Not merely an enthralling story, this historical fiction novel demonstrates "a clear-eyed examination of the deep sexism of the period, which trapped even the most intelligent women in roles as restrictive as their corsets" (Publishers Weekly).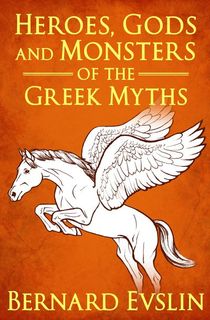 Heroes, Gods and Monsters of the Greek Myths
Translated into ten different languages and with more than ten million copies sold worldwide, this retelling of adored Greek mythology tales is a must-read, whether it's your first time hearing these stories or you're curious about how author Bernard Evslin reimagines your favorite Greek gods and heroes.
Evslin's love for these stories is apparent in the way he brings life back into old characters like the formidable god Zeus or the passionate sculptor Pygmalion, who fell in love with the carving of a woman he had crafted. Each story is made easily accessible while honoring the original legend to create a highly entertaining and fascinating read.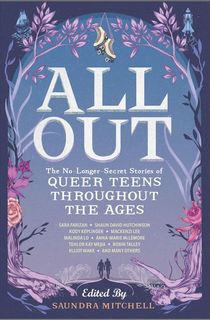 All Out
"Readers searching for positive, nuanced, and authentic queer representation" have found the perfect book for them with All Out (Kirkus Reviews). In this collection, 17 authors provide short stories that span various historical eras while highlighting queer characters. Unfortunately, it's usually rare to find many historical fiction novels that center around LGBTQIA+ characters, but in this collection, there is a wide spectrum of identities beautifully represented.
Not only are a broad range of gender and sexual identities portrayed, but diverse cultures throughout time are represented. Read about a reimagined Little Red Riding Hood set in 1870s Mexico spotlighting a transgender soldier; a 1970s young woman learning about her asexual identity; or a story set on New Year's Eve in 1999 exploring the relationship between two girls impelled to speak honestly about their feelings as they enter the uncertainty of a new millennium. This collection of LGBTQ stories for young adults is a necessary work that demonstrates the significance of telling stories that have often been ignored or vilified throughout history.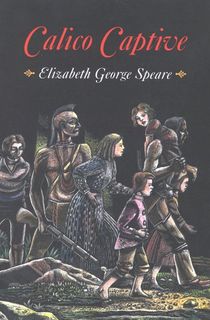 Calico Captive
This novel was inspired by a young woman named Susanna Willard Johnson who lived during the French and Indian War. She was taken, along with her family, in an Abenaki Indian raid in Charleston, New Hampshire, in 1754. The story is told through the perspective of Miriam Willard, Susanna's younger sister, and reveals the account of her and her family's kidnapping—her sister, her sister's husband, and their three children in tow. A story of survival and perseverance, Miriam experiences hunger, exhaustion, and loneliness as she envisions herself in her sweetheart Phineas Whitney's arms.
When Miriam and her companions reach Montreal, she meets the affluent Du Quesne family and works as a servant. Here she is introduced to a life very unfamiliar to her previous one and must adapt to her new reality. This is a fascinating portrayal of a colonial girl's harrowing experience that transports readers to this tumultuous period.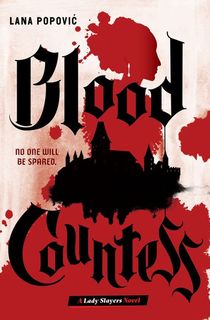 Blood Countess
Have you been introduced to the infamous real-life inspiration for Countess Dracula? If not, this historical thriller presents the muse—a charismatic Hungarian noblewoman who eventually turns into a calculating serial killer. Set in sixteenth-century Hungary, Anna Darvulia begins working as a scullery maid for Countess Elizabeth Bathory and is soon promoted to a chambermaid, which is a step up from the grimy servants' quarters.
Seemingly a dream come true, Anna is eager to start making more money to support her family but quickly becomes enthralled by the magnetic Countess, who finds Anna as equally riveting. First a friend, then a confidante, and finally a lover, Anna is startled when the captivating woman suddenly reveals her darker side. She's even more stunned when Elizabeth's manipulation tactics turn to murder! Now Ana must escape before Elizabeth decides her usefulness is no longer required.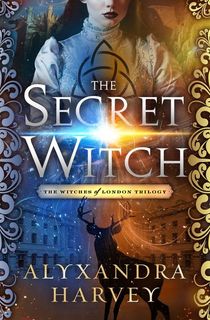 The Secret Witch
Kirkus Reviews declares this novel "a successful blend of Regency and paranormal romance." This YA fantasy follows three young women in 1814 London who, after breaking a glass memento, suddenly find they possess witchcraft powers.
Emma and her cousins are thrilled, as this will provide them with more power than what is usually afforded to women of this era. But, of course, there's a catch…They unintentionally released an evil coven that is determined to kill young witches to replenish their power. Unluckily for them, they now fit that description. A frightful and exhilarating tale, The Secret Witch will captivate readers with its whimsy and romantic elements.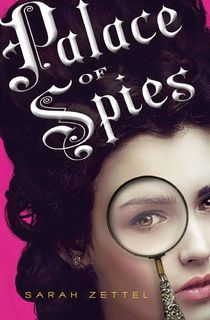 Palace of Spies
From Sarah Zettel, an award-winning science fiction and fantasy author, comes a young adult historical fiction piece that follows 16-year-old Peggy, a well-bred orphan, who is pressured into posing as a lady in waiting at the palace of King George I.
Life at the palace doesn't seem too horrible until Peggy realizes the girl she is pretending to be was most likely murdered. When anyone could be a spy, even the gorgeous young artist she's falling for, Peggy must uncover the truth if she wants to avoid the same horrible demise.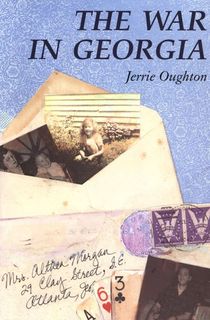 The War in Georgia
A novel that "give[s] you hope in the worst of times" The War in Georgia is set in 1945 during WWII and follows 13-year-old orphan Shanta Cola Morgan (Booklist). These days, life is difficult for Shanta, who is coming of age while a war is raging overseas and while knowing her family unit—her grandmother and her bedridden Uncle Louie—are far from the "typical" family portrait.
She envies her new neighbors, who seem to have the parents she always dreamed of. However, this image is suddenly destroyed when she witnesses an incident of abuse that she was never meant to see. This is a story that is both heartbreaking and hopeful and will make you think about its characters long after you are finished with the book.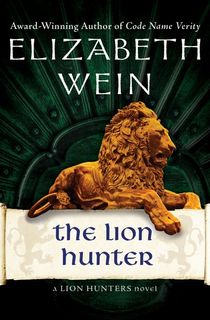 The Lion Hunter
At merely 12 years old, Telemakos has lived quite an eventful life. The descendant of British and Aksumite royalty, he is still dealing with the aftermath of a lion attack that almost killed him and the nightmares he keeps having from his time as a government spy for the emperor and the British ambassador—his Aunt Goewin.
Sent to live with Abreha, the ruler of Hiymar, for his own safety, Telemakos and his infant sister must adapt to their new home with the previous enemy turned ally. Despite all the hardship this young man has already faced, he must prepare for even more danger that awaits and use what he has learned as a spy to protect himself and his family.
Featured still from "The Book Thief" (2013), via 20th Century Fox