Everyone knows the famous figures of the Roman Empire: Julius Caesar, Marc Antony, Brutus, and more. And sure, we learn plenty about Ancient Rome in school and from the History channel, but sometimes we wonder how life truly was during the Republic's primetime of power and domination.
From gladiator duels to great philosophers and worldwide expansion missions, the height of Ancient Rome was filled with scandals, violence, secret love affairs, and everything in between.
While nonfiction recounts of this Empire offer us ample information on the history of Ancient Rome, we love to read historical fictional stories that capture the true essence of this period.
Whether these novels involve real Roman figures or bring in imagined characters, each of these will have you feeling as if you are sitting front row in the Colosseum.
Related: These Outstanding Greek Mythology Books Open the Doors to the Past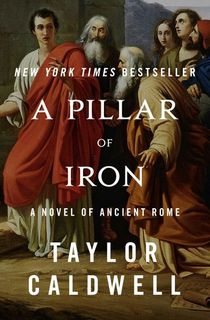 A Pillar of Iron
As the Roman Empire begins to reach its final glory, Marcus Tullius Cicero attempts, in vain, to save his dearly beloved republic from tyranny.
Raised a wealthy member of the equestrian order, Cicero is an educated philosopher, orator, and political theorist. He has always been destined for greatness. From a young age, Cicero discovers the legend of the Unknown God, the coming Messiah, and it propels him on a journey of spiritual turmoil and self-discovery.
A Pillar of Iron uses volumes of ancient records, both public and private, from Cicero's life including ones of his intricate relationships with Julius Caesar, Marc Antony, and Crassus to show the complexities of the final rise and fall of the Roman Empire.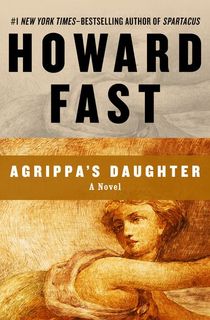 Agrippa's Daughter
Queen Berenice is the fiery and controversial daughter of Israel's King Agrippa I. During her reign in the first century AD, Queen Berenice is loved by some and loathed by others, but her only goal is to free the kingdom of Israel from the shadow of the Roman Empire.
However, when her husband, Shimeon, dies in a nasty civil war, Berenice's plans are seemingly sabotaged. That is until she falls in love with Titus, the son of the Roman Emperor. With his help, Berenice no longer feels like all is lost.
Together the two will conceive an outrageous plan to join the ruling lines of Rome and Israel.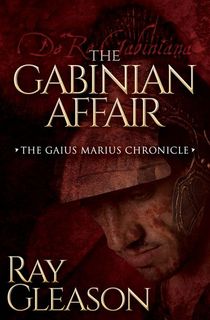 The Gabinian Affair
Written as a memoir by a former Roman soldier, Gaius Marius Insubrecus looks back to the intense adventures he faced on the battlefield in his young life. At a young age Insubrecus is torn between the heroic myths of his people, the Gahâél, and the cruel realities of their conqueror, Rome.
After Roman assassins are sent after Insubrecus, he joins the Roman Army in an attempt to escape their hunt. With the rise of the new governor, Gaius Julius Caesar, a legion is initiated into Gaul to stop an invasion from the violent Helvetii tribe.
Insubrecus must fight to survive the wrath of Roman executioners and Gallic warriors while also serving his new leader Caesar.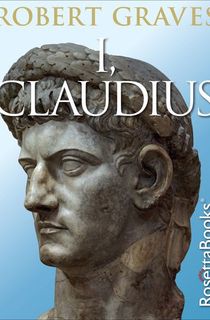 I, Claudius
Claudius's story begins in a dysfunctional family where he is seen as nothing more than a poor excuse for a man. Fighting a terrible stutter and constant scorn from those around him, he quietly documents the different reigns of Roman emperors.
From the sensible Augustus to the callous Tiberius, and the terror of Caligula, Claudius experiences first hand the corruption and insanity of Roman Empire society.
As he fights to survive the bloody purges and intensifying violence, Claudius is destined to step in as the next Emperor one day.
Related: 8 Books For Fans of The Sopranos
A Day of Fire: A Novel of Pompeii
In A Day of Fire, six authors seamlessly blend together overlapping stories of citizens of Pompeii during the days leading up to and the eruption of Mount Vesuvius, leaving an entire city destroyed.
Following the stories of an heiress dreading her upcoming wedding, a young boy losing his innocence, an ex-legionary staking his entire life on a gladiator, a dreary senator saved by a young woman on horseback, a mother facing an impossible choice for her unborn child, and a priestess seeking redemption, no one knows just how much the explosion will destroy of their lives.
As the flames and ashes begin to blanket the burning city, only some will escape while others will be buried forever.
The First Man in Rome
The First Man in Rome is the first of seven novels in the Masters of Rome series by Colleen McCullough.
Marius is a wealthy commoner and Sulla is an aristocrat who finds himself broke and shameless from his indulgences. Together, they are men of great vision and ambition who will establish the most powerful and dominating empire known to man.
From the first page, prepare to be swept up by the whirlwind of passion, pageantry, scandal, and chaos that was the foundation of Ancient Rome.
The Cicero Trilogy
The Cicero Trilogy follows the constant struggle for power of those in Ancient Rome. Following the life of Roman Senator Marcus Cicero, Robert Harris shows the quest for political glory by a man fighting his way to the top by using only his voice.
In the first novel, Imperium, Tiro opens the door to a distraught stranger begging for help. Once a Sicilian aristocrat, the man was robbed by vicious Roman governor Verres. Trying to prove his story and save his life, the man begs Tiro for Cicero's help.
Cicero is the only lawyer capable of defeating Verres and protecting the poor man's life. At the same time, it is a perfect opportunity for Cicero to gain political power and prove his worthiness for absolute power.
Related: 8 Legal Thrillers That Will Have You on the Edge of Your Seat
The Gates of Rome
Iggulden succeeds in exploring the world of tyranny, scandal, and passion found in life of the Roman Empire. Following the tale of two young boys, an exciting coming-of-age story develops as one of the boys is destined to become the most powerful ruler on Earth: Julius Caesar.
Young Gaius and Marcus dream of serving their prestigious republic on the battlefield. One boy, the son of a senator and a child of privilege has much expected of him in his future. One day he will prove himself and find glory in a bloody campaign in Greece.
The other boy is a bastard child whose adoptive family have given him strength and fueled his slickness. For him, the infighting of the Roman senate will test his courage further than any battlefield has before.
The Forgotten Legion
In Kane's novel, three men and one woman are bound in servitude to the Roman Republic. Romulus and Fabiola are twins born into slavery due to an assault on their mother by a nobleman. At age thirteen, both are sold as Romulus is sent to gladiator school and Fabiola is forced into prostitution.
Tarquinius is an enemy of Rome serving as an Etruscan warrior. Brennus is a Gaul who aspires to avenge his family's death. As one of the most feared gladiators, Brennus takes young Romulus under his wing as they both dream of revenge on Rome.
The lives of the four are more intertwined than they ever could imagine, and their connections will take them far beyond the walls of the city of Rome.
Related: 10 Survival Stories That Reveal the Power of the Human Spirit