While history books are filled with the contributions of men, there are also plenty of women who have helped make the world we live in today. We've flipped through the pages of history and cherry-picked some of our favorite females who deserve to be acknowledged for their accomplishments. These are 9 of the best biography books that tell their extraordinary stories.
Cleopatra: A Life
Cleopatra, the Egyptian pharaoh who went down in history for all the wrong reasons gets the spotlight in Stacy Schiff's Pulitzer Prize-winning biography. Schiff, an acclaimed biographer and guest columnist for The New York Times, goes beyond the myth to reveal a woman who was a master negotiator, a gallant leader, and nothing less than a valiant warrior. So, yeah, you go ahead and walk like an Egyptian.
The Diary of Frida Kahlo: An Intimate Self-Portrait
She's the unibrowed Mexican painter who swept her sable brush across countless canvases to paint self-portrait after self-portrait, so it's only natural her biography follow suit. In a read that blurs the line between biography and autobiography, novelist Carlos Fuentes introduces Frida Kahlo's personal journal, a portal into the mind of the a woman overcame adversity and wore her heart on her artwork.
The Life of Charlotte Brontë
Leave it to your best friend to really make you shine from beyond the grave. In this posthumous biography penned by Charlotte Brontë's close childhood friend and fellow writer, Elizabeth Gaskell, we get a glimpse into the life of a literary genius who in just 38 short years became a cultural icon by creating through her words a heroine of intellect and strong moral character.
Incidents of a Slave Girl
Some stories should be told only by those who have lived them. Harriet Jacobs, an African American who escaped slavery, became a writer, then went on to serve as a reformer and abolitionist speaker, shares her unflinching narrative of scathing abuse, dogged tenacity, and eventual freedom.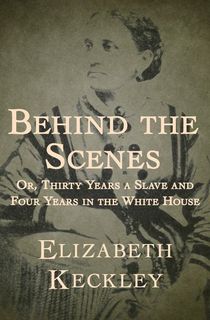 Behind the Scenes
Another incredible firsthand account of slavery, Behind the Scenes was written by Elizabeth Keckley, a seamstress who purchased her own freedom and was so skilled that she became the personal dressmaker of Mary Todd Lincoln while she was the First Lady. Later, Keckley founded the Ladies' Freedmen and Soldier's Relief Association, with the goal of assisting recently-freed slaves.
Related: How Former Slave Elizabeth Keckley Befriended the Lincolns
Eleanor Roosevelt Volumes 1-3
Get to know the celebrated political leader before, during and after her long-running position as First Lady. Author Blanche Wiesen Cook paints a portrait of a woman who overcame an alcoholic family to become an activist who advanced the rights of women and gave us profound one-liners like this one: "A woman is like a tea bag; you never know how strong it is until it's in hot water."
Chanel: A Woman of Her Own
Go ahead and don that tweed suit as you dive into the inspirational life and times of the world's greatest fashion designer. An icon, Gabrielle Bonheur "Coco" Chanel liberated women from that god-awful post-WWI-era corseted silhouette, grew an empire worth $19 billion at the time of her death in 1971, and remains a fashion icon even in her afterlife (we like to believe, anyway).
Wilma Rudolph: A Biography
A magnet for life-threatening illnesses as a child, Wilma Rudolph overcame measles, mumps, scarlet fever, and even polio. They were all just hurdles in the eventual track star's path. In 1960, Rudolph became the fastest woman alive and the first American woman to ever win three Olympic gold medals. Now, what's your excuse again?
Sophia: Princess, Suffragette, Revolutionary