This Tender Land tells the story of Odie and Albert, two young orphan boys who are forced to flee the school where they've been raised. The boys bring two others with them: a mute Sioux boy named Mose, and a young girl named Emmy. The four escape together, and spend the summer of 1932 searching for a new home of their own. Set during the Great Depression, the young boys and their companions encounter a country struggling to sustain itself.
This coming of age book is just one that explores the growing pains of childhood. If you're looking for a book like This Tender Land, you've come to the right place.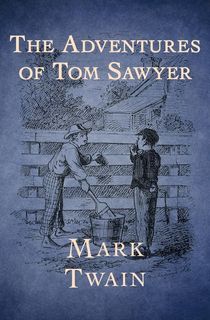 The Adventures of Tom Sawyer
Twain's classic tale draws the reader back to the rural landscape in the nineteenth century. Tom Sawyer lives with his Aunt Polly, his half-brother Sid, and his cousin Mary in a small town along the Mississippi.
Rather than submit themselves to the tedium of everyday life, Tom, along with his friend Huck Finn, make fun where they can find it, from tricking neighborhood children to doing their chores for them, to faking their own deaths.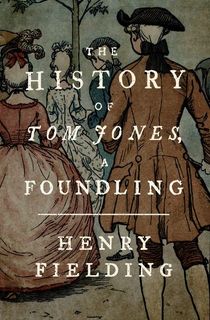 The History of Tom Jones, a Foundling
Written in 1749, Fielding's The History of Tom Jones follows a young man of a questionable background as he's raised in a grand country estate. Jones is taken in at a young age by Squire Allworthy, a generous widower who owns the estate. Allworthy brings the young man into his family under the suspicion that Tom is the son of one of the unmarried servants, Jenny Jones.
As Tom grows up in Allworthy's estate in Somerset, he finds himself growing closer to the servants than he does to the company his adopted father keeps. But as he grows into a young man, Tom falls in love with Sophia Western, the daughter of a neighboring squire. Torn between doing what he wants and what he knows is right, Tom's character is an exploration of virtue and humanity.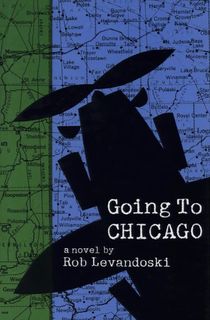 Going to Chicago
Set at the height of the Great Depression, Levandoski's Going to Chicago is centered around two young men. Hampered by the country's economic downturn, the town of Bennett's Corners is in dire straits. Rather than wallow in their misfortune, Will Randall and his friend, Ace Gilbert, set out for the Chicago World's Fair in Ace's modified Model T.
It's soon clear to Will and Ace that their little excursion will be far from smooth sailing. Saddled with Will's chatty little brother, they face a long drive through unfamiliar territory. And that's nothing to say of the criminals and hardships they'll find on the road to Chicago.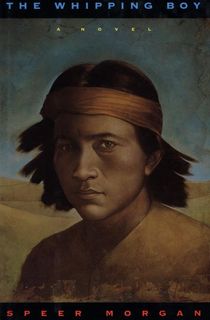 The Whipping Boy
Revolving around factual and historical facts in rural east Oklahoma, this book examines the conditions that many Native American people faced during the late nineteenth century.
Tom is a young half-Indian man living in this territory in 1894. He knows little of the world outside of the orphanage that he was raised in, or the cruel minister that he was raised by. Tom soon finds himself taken under the wings of two people: Jake Jaycox and Samantha King. Jake and Samantha each have their ways of educating Tom, but the trio soon find themselves learning a far darker lesson.
Related: 10 Must-Read Quotes and Books From Indigenous Authors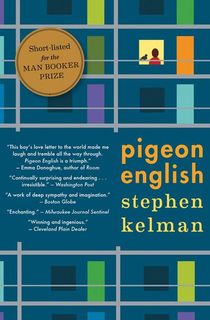 Pigeon English
There are three things that you should know about Harrison Opoku:
He's eleven years old.
He and his family recently immigrated to London from Ghana.
He just found a dead body.
Harrison recognizes the brutally stabbed body as that of an older schoolmate. He wastes no time in recruiting his CSI-obsessed friend Dean to help him solve this murder. The boys make short work of gathering evidence, and plot traps to catch the killer. But as the boys grow nearer and nearer to the perpetrator of the crime, they find themselves in great danger.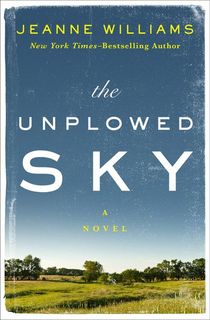 The Unplowed Sky
Hallie Meredith is 19 years old, but she has problems bigger than herself—she has a five year old brother to care for. Hallie and Jackie struggle to fit in as they drift from place to place, searching for work. Though briefly settled, Hallie is forced to leave a comfortable job working for a married wealthy landowner when he makes his romantic interest in her known.
Desperate for work, Hallie takes on a new job, cooking for a threshing team. The team travels across Kansas, separating grains from stalks on farm after farm. Just as Hallie manages to feel settled again, she finds herself within the dangerous clutches of her former employer.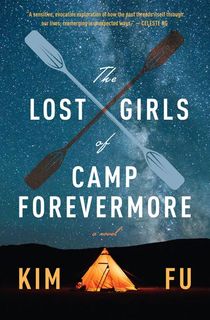 The Lost Girls of Camp Forevermore
When you were a kid, did you ever do something that you were certain you could manage, only to find yourself woefully out of your depth and without adult supervision? If you have, then you'll sympathize with the girls of Camp Forevermore.
Nita, Kayla, Isabel, Dina, and Siobhan all decide to defy the authority of their camp and take an overnight kayaking trip on their own. It isn't long before the five young girls realize that they're lost, stranded, and have no way to ask for help. This book follows the girls beyond their terrifying ordeal, and explores how one fateful decision in our past can ripple into our future.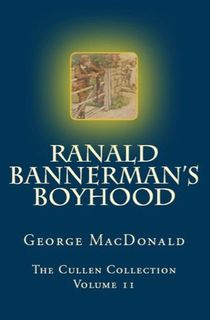 Ranald Bannerman's Boyhood
A semi-autobiographical work, this book follows Ranald Bannerman, a young man growing up in the Scottish Highlands. Where many narratives may follow their protagonist from age to age, this book follows Bannerman from lesson to lesson.
Ranald's father, a clergyman, takes care to steer his four young sons through the world, imparting virtues such as kindness, civility, unselfishness, and responsibility.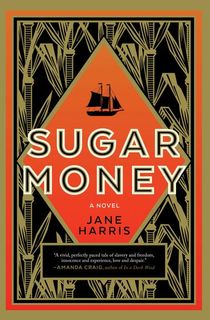 Sugar Money
Two enslaved young boys are sent on a treacherous mission by the mendicant French monks who own them. When the English invade Martinique, the monk's order is ousted, and they are unable to bring the majority of their slaves with them.
Now that they've settled in Grenada, Emile and Lucien are sent back to Martiqniue, tasking them with reclaiming those that were left behind.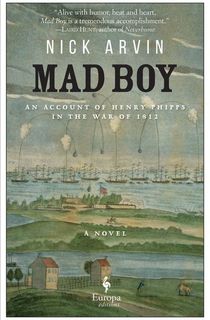 Mad Boy
Set around the tumultuous War of 1812, Henry Phipps finds himself facing what seems to be an impossible task—carrying out this mother's dying wish. This seems like an insurmountable challenge to carry out alone, but Henry has no choice. H
is brother is fighting the British, and his father is locked up in a debtors' prison. In a landscape riddled with conflict and cannon fire, Henry's story is intertwined with a key point in American history.
Related: 11 Historical Fiction Books for Every Kind of Reader
The Catcher in the Rye
Largely considered a classic exploration of teen life and society, Salinger's work revolves around Holden Caulfield. Holden is a privileged, lazy, immature sixteen year old who gets kicked out of one prep school after another.
His lack of focus and his short-sightedness lead him to make choices that are less than advisable. Holden is confronted with human nature, both his own and others, and wrestles with loneliness, sensitivity, and the inevitable: growing up.
Related: 7 Books Like Catcher in the Rye
The Goldfinch
When Theo Decker visits the Metropolitan Museum of Art with his mother, he doesn't expect the trip to change his life. But a terrorist attack on the Met leaves Theo wounded, motherless, and in possession of a great work of art: Carel Fabritius' The Goldfinch.
Unsure of how to turn it or himself in, Theo is forced to hide the painting, and is sent to live with the father who abandoned his family. Following Theo through from his adolescence to his adulthood, Tartt traces how a single event, and a single choice, can shape our entire lives.