J.D. Salinger's The Catcher in the Rye is a book unlike any other. Holden Caulfield is a polarizing anti-hero—a disturbed, moody teenager whose ruminations on innocence and authenticity either speak to, or repel, readers. But whether you think Holden is whiny or tragic, you can't deny his staying power in American culture. He'll always be the ultimate symbol of teenage angst.
Since the book's publication in 1951, other authors have taken a stab at similar stories and protagonists. Below, you'll find a selection of books like Catcher in the Rye that are anything but "phoney."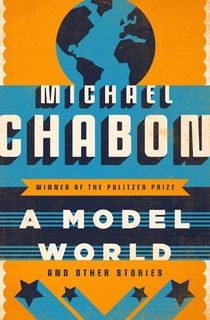 A Model World
Chabon is an expert at exploring inner turmoil and growing pains, an ability that is reminiscent of—if still distinct from–Salinger's own. The eleven stories in this collection are fascinating character studies of ex-lovers, has-beens, and other wayward souls who pine for love and fulfillment. But it's Nathan Shapiro, the young hero featured in multiple tales, whose struggle with puberty and his parents' divorce feels very Holden.
Related: 12 Michael Chabon Books You Won't Be Able to Put Down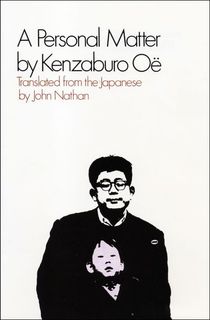 A Personal Matter
A darkly humorous novel, Oe's A Personal Matter stars an intellectual protagonist who's overcome by the birth of his child. Bird's marriage is already in trouble, but the added stress of his newborn's poor health sends him on a reality-escaping bender.
Bird isn't the most likable character, but his toxic coping mechanisms and road to acceptance will strike a chord with fans of The Catcher in the Rye. Kenzaburo Oe is a Nobel Prize-winning author, and a master of writing with "maturity and moral awareness" (Christian Science Monitor).
Related: 11 Books to Introduce You to Modern Japanese Fiction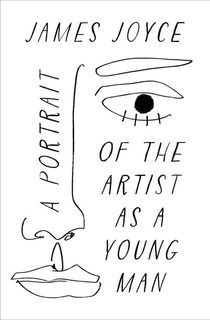 A Portrait of the Artist as a Young Man
While very different in style from Catcher in the Rye, A Portrait of the Artist as a Young Man also centers around a boy's furious obsession with innocence and morality. His coming-of-age journey is particularly colored by his surroundings—early 20th-century Ireland, and its strict Catholic conventions. The novel is a fictionalized account of Joyce's own childhood and complicated relationship with religion.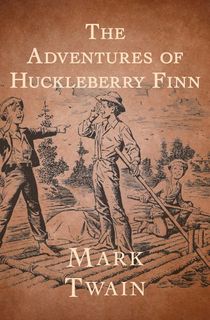 The Adventures of Huckleberry Finn
At first glance, The Adventures of Huckleberry Finn might not seem like The Catcher in the Rye, but there's quite a bit of connection between them. Most notably, Twain and Salinger truly embody the voices of their young protagonists, even when those voices are unreliable or grating. Huck and Holden are also both dissatisfied with their lives—a dissatisfaction they try to rectify by wandering—and are the angsty teens of their respective eras.
A Separate Peace
Set at a New England prep school during World War II, Knowles' characters face a devastating loss of innocence: Gene, an introverted Southern boy, begins to resent his larger-than-life pal, Phineas, when their friendship interferes with his studies. One tragic summer night changes the course of their relationship forever, creating a web of betrayal, guilt, and fear that carries over into the ensuring years. Recently voted one of America's favorite books, A Separate Peace has echoes of Donna Tartt's The Secret History and, of course, Salinger's classic coming-of-age tale.
All the Pretty Horses
Now that John Grady's father has fallen into alcoholism and his mother has sold their home, he realizes he can rely only upon himself. Accompanied by his best friend, Lacey, John sets out for Mexico in search of work—a transformative trek full of adventure, danger, and forbidden romance. The landscapes of Texas and Mexico replace Rye's New York setting, though All the Pretty Horses still tackles similar themes of responsibility, loneliness, growing up, and the desire for escape.
Featured photo: Cover of The Catcher in the Rye (Little, Brown and Company)
KEEP SCROLLING FOR MORE BOOK STORIES