When we think of our school days, we remember hours spent in the library, lecture halls that sat hundreds, and all-night study sessions before semester exams. But beyond our academic pursuits, we also encountered plenty of interesting characters. Whether it was a dorm room neighbor, an eccentric professor, or a fellow classmate, the people we met—and the lessons we learned—helped shape who we are today.
The campus novel has always been a staple of literature, but the 13 books listed below are at the top of the class. Whether they follow a junior's coming-of-age journey or satirize elitist academics, each one explores the formative—and sometimes crazy—antics that can happen within the hallowed halls.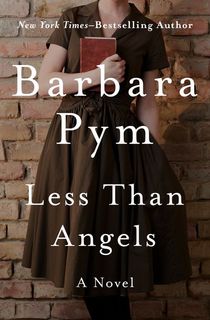 Less Than Angels
Though Catherine has found success at a women's magazine, the same cannot be said for her relationship with anthropologist Tom. When she discovers his affair with a teenage student, their multiyear romance turns to dust—not unlike the very specimens he studies. Luckily, Catherine finds solace in a new friendship: Alaric Lydgate may be another anthropologist, but his eccentricities set her broken heart a-flutter. Between Catherine's desire for love and her search for self-realization, Less than Angels reads like an Austen novel set in the exclusive world of academia.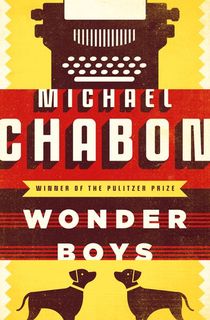 Wonder Boys
Ever since he published his breakout novel, Grady Tripp has lived in the shadows of his fifteen minutes. Now, he's a writing professor with an unfinished manuscript, a failing marriage, and a pregnant girlfriend. He's complemented by his disgraced editor, Terry, and his brilliant but disturbed student, James—and together, they form a motley crew of "Wonder Boys." Chabon's Pulitzer winning book follows the trio's outrageous weekend at a writing festival, where Grady must face all of his past and current wrongs.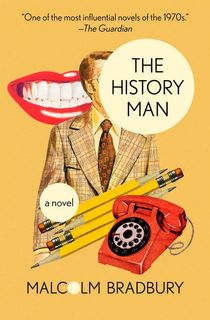 The History Man
Sociology professor Howard and his wife, Barbara, are much-loved—albeit snobbish—bohemian academics on campus. They love to talk (mostly about themselves) and throw lavish parties (mostly to celebrate themselves), all while denouncing the bourgeoisie they brush shoulders with. Through their perspectives, author Malcolm Bradbury satirizes the self-congratulatory radicalism and hypocrisy that was so commonly found in 70s-era academia.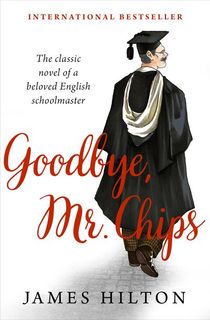 Goodbye, Mr. Chips
This international bestseller has seen many iterations since it was first published, including films in 1939 and 1969. The story—which follows the career of Arthur Chipping, a respected and love-struck teacher—is based on Hilton's own experiences at a Cambridge school.
Above all, Goodbye, Mr. Chips is an ode to the unique power of student-teacher relationships, and how the most valuable education exists outside the pages of a textbook.
Blue Angel
Euston College is the place where Professor Swenson's dreams have gone to die. Somehow, his impressive authorial debut has devolved into perpetual writer's block and a roster of lackluster students. After years of disappointment, the arrival of Angela Argo—a punk girl with true writing talent—promises to lift Swenson's spirits. But when their mentor-mentee relationship takes a dangerous turn, Swenson must pay the price at home and on campus. Though it was published in 2000, this National Book Award finalist is a showcase of "timelessly funny" wit, as Francine Prose skewers academic politics and English departments (Publishers Weekly).
The Marriage Plot
The life of English major Madeleine Hanna has started to mirror a Jane Austen or George Eliot novel. Two men are vying for her affections. There's Leonard, the loner intellectual whom she's started to shack up with. Then, there's Mitchell—a budding Christian mystic who's convinced they're soulmates. As their love triangle becomes more tangled, and they go off to post-grad jobs, the things they discover about life and love will make them question everything they learned in their lecture halls.
A Separate Peace
While World War II ravages Europe, Gene and Phineas exist in the bubble of their New England boarding school. Despite their differences—Gene is a quiet introvert and Phineas, an outgoing athlete—the pair form an unlikely but strong bond. However, the scales of power between them are far from balanced, and it isn't long before Gene's quest for equal footing incites catastrophic consequences. The parallels between Knowles' story with The Secret History will surely convert Donna Tartt devotees.
The Campus Trilogy
You know you're in for a fun ride when you read the plot of Changing Places, the first novel in Lodge's trilogy. Intrigued by the education system across the pond, a British and American professor participate in a year-long exchange program. Once they're installed in each other's respective colleges, the differences in their new locales—particularly the on-campus
culture—throw them for a wild (and often hilarious) loop. Mixed in are the hot-button topics of the 1960s, like the sexual revolution and the Vietnam War. Places' professors continue their escapades in the follow-up novel, Small World, while the final installment introduces a feminist doctor at the same British university.
The Art of Fielding
Imagine being told you're destined for greatness—but when you're on the brink of success, you drop the ball. Such is the case for The Art of Fielding's protagonist, Henry, whose baseball superstardom is jeopardized by a disastrous throw. Strangely, it isn't just Henry who suffers in the wake of this mistake—the event touches the lives of his college president, his roommate, his best friend, and more. The result is a tender-hearted bildungsroman about friends and family, ambition and discovery, that was one of the New York Times Book Review's "Best Books of the Year" in 2011.
Moo
Though Moo takes place at quiet institution in the Midwest, Smiley's darkly humorous novel is populated by characters straight out of a city-set crime novel. One of the department heads has violent fantasies. Students have dangerous secrets, while professors are out to line their pockets or fulfill their own sexual agendas. Needless to say "Moo U's" complex web of schemes—which includes a murder plot—will make you grateful for your alma mater.
I Am Charlotte Simmons
Bullying jocks and privileged elite? Underage drinkers and horny hedonists? A small group of "intellectuals" with hyper-inflated egos? Yep, the top-tier university in I Am Charlotte Simmons has them all. In the midst of all this chaos is Charlotte, a girl on scholarship whose journey to self-acceptance reverberates throughout campus. Tom Wolfe's gritty novel is often praised for its depiction of the noughties-era college experience, which was inspired by his own interviews with university students.
Joe College
Meet Danny, a Yale junior from a working-class New Jersey family. He enjoys beer, weird food, and dodging responsibility. Sure, he knows when he's doing something wrong—but he does it anyway, and damn consequences. Joe College is his own coming-of-age tale as he contends with first love, family business rivals, and his unpredictable future.
The Paper Chase
A Harvard Law student is trying to achieve two seemingly contradictory goals. First, he wants remain on the good side of his professor, a man whose tough love approach to teaching is reminiscent of Harry Potter's Minerva McGonagall. Secondly—and perhaps even more difficult—is to date that professor's willful daughter, Susan. Can he manage to woo the girl and her old man, or is he doomed for failure? The Paper Chase was hailed as "one of the most important books ever written about legal education in the United States" by Harvard University and was adapted for the big screen in 1972.
Feature still from "Goodbye, Mr. Chips" via Metro-Goldwyn-Mayer