If you haven't seen Abbott Elementary yet, then you're missing out. Think Parks and Rec set in a Philadelphia school that teaches grades K-5, and you've got the idea. The realities of modern classroom struggles are brought to you with humor and a breaking-the-fourth-wall approach that lead to a poignant and delightful experience at the same time.
So, let's hear it for the teachers, students, and staff of schools everywhere, real and fictional!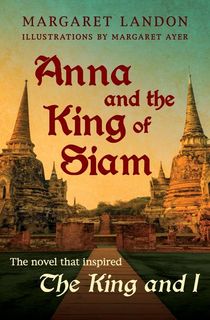 Anna and the King of Siam
This selection ticks the box of featuring an amazing teacher and a real-life story at the same time. Let's go back to when Thailand was called Siam and tutors were brought in to teach royalty.
Anna Leonowens is managing after the loss of her husband and sees the opportunity of leaving Britain to teach in Siam as a way to secure her son's future. While there, she is tasked with giving King Mongkut's son a Western education. The funny thing about immersing yourself in another culture: there is a lot to be learned on both sides. This is an ode to how education really is a powerful medium for positive change to occur.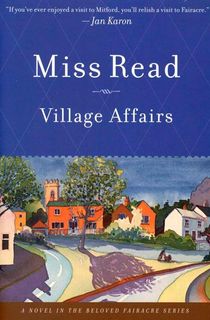 Village Affairs
Fairacre is a quaint village in Britain that has been the subject of multiple stories in its own series. In this particular tale, the village school is at risk of closing. While the children can attend a nearby school, the tight knit village worries what is to become of their teachers and the fabric of the village itself.
Written in a rather light style, the subject matter does conjure up modern issues of redistricting, busing students outside of neighborhoods and magnet schools/vouchers. Whatever type of school you attended, it was where you spent the majority of your waking hours as a kid. Think about that for a moment.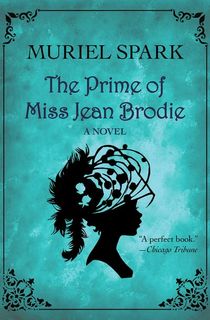 The Prime of Miss Jean Brodie
This book gives off Dead Poets Society vibes immediately. There are comparisons to be made, including a boarding school (this time for all girls), a rogue teacher (this time a female), the past setting (this time in the 1930s) and a beautiful setting (Edinburgh). Brodie's pupils are being taught in an unconventional style for the school and the time. And there will be a betrayal by a student, with consequences for Brodie.
This time, though, you may not find yourself rooting for the teacher. Or the student. But you will find yourself thanking your own favorite English teacher for giving you the tools to analyze what Muriel Sparks offers in her tale.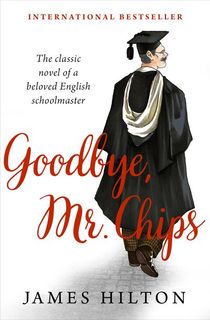 Goodbye, Mr. Chips
An old standard. The book and the character. Mr. Chips is the nickname garnered by a teacher whose last name was Chipping. He starts out very by the book as a young, green teacher at a grammar school, and feels he's just doing his job. However, as he reflects at the end of his life, he has had a very big impact on the lives of his students in the midst of turbulent events that will be written about in history books.
If you have a teacher who comes to mind for leaving an impression on you that may have nothing to do with what they taught you, that is your Mr. Chips. So, if they are still out there, let them know that they made a difference for you.
You've Been Volunteered
Ok, so this selection is more from the parent perspective than a teacher or student, but come on, we parents have a big role to play too.
This laugh out loud selection plays with the posturing of parents in a school hierarchy including but not limited to the PTA and volunteering (and the judgement and the shade thrown at those accused of not doing it right). Follow one parent just trying to get through her child's third grade year as she messes up and makes memories. Told through dialogue and emails from the room parent to the class, the plot lines will sound very familiar to anyone who is known as so-and-so's mom or dad instead of by the name on your own birth certificate.
America's Daughter
This is a compelling memoir that gives a very unique look at what it means to carry an inherited culture and meld that with an adopted one. Nhambu immigrated to America from Africa. She explains the culture shock she felt upon arriving and the role she had to quickly learn about being Black in her new country.
In an interesting twist, the now very American Nhambu visits Tanzania as an adult and is reminded of her roots. She is so inspired that she uses her background as a high school teacher and finds opportunities to teach African culture, dance and movement in American schools. This is a celebration of how wonderfully complex identity can be and how lucky we are that our teachers are always curious students at heart.
Matilda
Did you find yourself in the principal's office more often than you or your parents would have preferred? Maybe it was unjust. It certainly was for Matilda. This kid just can't seem to catch a break.
Born to parents who don't get her; placed in a school with a principal who is out to get her (and all kids, really); given magical powers that she doesn't know what to do with; Matilda is on her own. Thank goodness for Miss Honey! She's the teacher who finally appreciates Matilda for who she is, a smart cookie with a kind heart, and together they hatch up a plan that could save them both.
Because of Mr. Terupt
Welcome to Snow Hill School. It's the beginning of a new year and the newest fifth graders are about to meet their teacher, Mr. Terupt. He may be new, but he has a way with kids and knows how to lead a classroom—he can balance keeping order and sharing his contagious enthusiasm for learning.
In addition to getting to know the title character, the author introduces us to all the interesting, and very familiar personalities, of his pupils. Lest you think this is a simple tale of a year in the life, the author throws in a twist when Mr. Terupt has a life-threatening event that will ripple through the entire classroom.
Smile
Students learn by different methods. Some are visual, aural, verbal, etc. So, let's include a selection that is not just text. This graphic novel is beautiful in its color illustrations and in its ability to capture the angst of being in middle school. With braces.
Navigating the social landmines of frenemies, romance and the responsibilities that come with growing up are handled with hilarity and relatability in this first in a series of by Telgemeier.