As a Pulitzer Prize winner, a critical darling, and a bestselling author, Michael Chabon (pronounced, in the author's own words, "Shea as in Stadium, Bon as in Jovi,") is a formidable force. And his books never fail to delight.
If you're still in love with his last novel, Moonglow, we have some good news—Chabon has a whole bibliography that spans multiple genres. Below are twelve more unputdownable Michael Chabon books that will feed your literary appetite.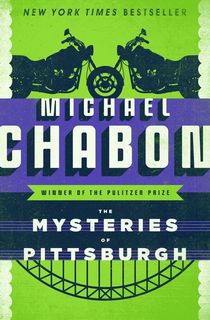 The Mysteries of Pittsburgh
Let's start with Chabon's debut novel. The book that kickstarted his career had The New York Times praising his "astonishing" writing and "tremendous skill," and that's only the beginning. The Mysteries of Pittsburgh follows recent college grad Art Bechstein through a sultry summer as he struggles to grow away from his money-laundering father. Surrounded by brilliant and seductive friends, Art is a beautifully rendered character navigating the hard edges and unique charm of a blue-collar city.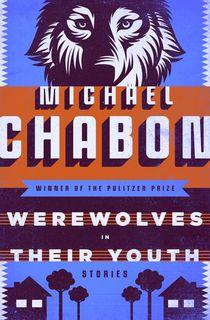 Werewolves in Their Youth
One way to feed your craving for a great story is to wolf down this masterpiece. From the first word to the final page, Werewolves in Their Youth is both nourishing and consuming, tracing the deepest contours of human fear and heartbreak. In this story collection, a boy fails to protect his feral friend from ridicule, a man drifts away from his wife, and a heartbroken thief targets his ex-girlfriend's grandma. With a wide emotional range, Chabon's prose dances on the edge of dark humor and strange beauty.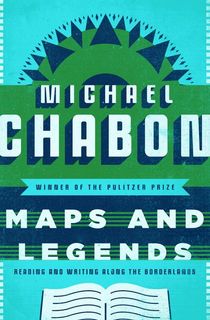 Maps and Legends
"I read for entertainment, and I write to entertain. Period." Maybe these aren't the words you'd expect from a literary titan, but in this essay collection, Chabon affirms the importance of finding joy in genre and literary fiction alike. In this glimpse at his own history as a reader and writer, he deconstructs and explains the building blocks of story and shared imagination. Whether it's Superman or Sherlock Holmes, Chabon tackles the art of storytelling with an intense joie de vivre.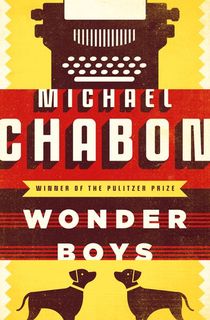 Wonder Boys
No one understands a failed novelist's fears better than a successful author—and Michael Chabon proves it in this "wise, wildly funny story" (Chicago Tribune) that was made into a 2000 film starring Michael Douglas. Seven years after publishing his wildly successful novel, writing professor Grady Tripp is stumbling through middle age with an estranged wife, a pregnant girlfriend, and a talented but deeply disturbed student named James Leer. At a writing festival, Tripp is finally forced to confront the weight of his past decisions. Mordant but humane, Wonder Boys features characters as lovably flawed as any in American fiction.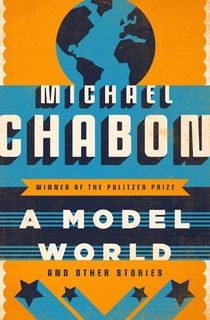 A Model World
While The Mysteries of Pittsburgh established Chabon on the literary scene, A Model World announced his versatility as a short story writer. These eleven elegant tales feature characters with precious private dreams and crumbling connections to those they love. Five of the stories follow teenage Nathan Shapiro through his parents' divorce, a misguided crush, and other coming-of-age growing pains. Other stories find ex-lovers tormenting each other at an oceanside café, a has-been baseball pro facing loss, and a Pittsburgh disc jockey pining for a woman. Graceful, witty, and moving, the stories of A Model World helped establish Chabon as one of America's most distinctive fiction writers and prose stylists.
Summerland
In Maps and Legends, Chabon says he's an avid lover of genre fiction—and in Summerland, he proves it. In this enchanting YA fantasy novel, he imagines a group of kids saving the world from destruction by playing baseball. The main character, Ethan Feld, isn't great at sports, but that doesn't stop him from playing his way across the world with friends and meeting legendary characters from mythology. With a blend of folklore, apocalyptic fear, and interwoven baseball history, Summerlandis a smart read for inner and outer children alike.
Telegraph Avenue
This "amazingly rich, emotionally detailed" novel (Michiko Kakutani, The New York Times) isn't just a book—it's a time machine. From kung fu to soul music, Chabon pulls readers back to 2004 and threads in wild flashbacks of 70s culture, where two families—one black and one white—cope with the professional and personal struggles of their intertwined lives. Far-reaching and intense, Telegraph Avenue is a timeless reflection on the meaning of friendship and hidden human stories present in everyday life.
The Yiddish Policemen's Union
In this alternate history, where there is no Israel, Jewish-American refugees find a haven in Sitka, Alaska. But that haven comes to an end when the state plans to take control again—and things only get worse when someone commits a murder. Meyer Landsman, Chief of Police, is at the center of disaster. His personal life is a wreck, he has a new murder to solve, and the district is about to change hands. An exploration of heritage and history, The Yiddish Policeman's Union is a dazzling defiance of genre.
The Amazing Adventures of Kavalier & Clay
This Pulitzer prize-winning classic is Chabon's "magnum opus" (The New York Review of Books) and a contender for the title of the Great American Novel, and it's no wonder. With Hitler's slow takeover of Europe as the plot's impetus, Chabon creates a New York City in 1939 that is both familiar and foreign.
An unlikely friendship between a refugee and his cousin leads to a war waged with ink. But when their own lives are upended by grief and the tremors of history's tilting tides, Kavalier and Clay have to ask themselves life's most painful questions about humanity, love, and the triumph of good over evil.
Manhood for Amateurs
You may know Chabon, the writer, but this essay collection warmly explores who he is as a man. From his carefree youth in the 1970s to his quest for the right life partner, he explores the smooth and jagged pieces of his own life in a way that reflects a larger glimpse at the common struggles of humanity.
The Final Solution
In this wildly inventive detective story, Chabon pays homage to Sherlock Holmes with his own reimagining of the man. His Sherlock is an 89-year-old bee-keeper intent on a quiet life—that is, until an intelligent but mute boy wanders into town. When someone steals the boy's parrot, which recites numbers in German, Holmes comes out of retirement to crack the case. Brilliantly rendered and endlessly gripping, The Final Solution will have you turning pages like a fanatic.
Gentlemen of the Road
With his signature blend of dark humor, sly wit, and epic adventure, Michael Chabon captures readers' imaginations with this smartly paced story of swordplay, battle, and compelling characters. He explores the unlikely but powerful bond between a temperamental physician and a giant with a sharp ax and a sharper tongue. As they traverse the Caucasus Mountains in 950 A. D., Chabon's protagonists move through both exterior and interior landscapes with a contagious, adventurous spirit.