If you were blown away by Robert Dugoni's novel The Extraordinary Life of Sam Hell, you're not alone. A winner of Suspense Magazine's Crimson Scribe Award, an Amazon Best Book of the Month, and a Goodreads Choice Award Semifinalist, Booklist called it "a novel that, if it doesn't cross entirely over into John Irving territory, certainly nestles in close to the border."
Popular with book clubs, the book has been a hit for Dugoni, despite venturing into new territory for the bestselling author. While his previous books have been acclaimed thrillers, The Extraordinary Life of Sam Hell combines two stories – one of is titular protagonist as a boy, and another when he is an adult, looking back at his life.
Born with ocular albinism, Sam Hill was often called "Sam Hell" by his Catholic school classmates, and bullied due to his red pupils, sometimes even by the adults in his life. In spite of this, Sam found a measure of peace thanks to the support of his mother and the friendship of two other young outcasts. However, growing up is never easy, and there are plenty of opportunities for tragedy to intervene in Sam's life, both as a boy and as an adult.
This "inspiring" (Kirkus Reviews) book has kept plenty of readers turning the pages. There's just one problem – what do you do when you've finished? If you were enthralled by The Extraordinary Life of Sam Hell, and find yourself adrift now that it's over, we've got you covered. These six books will help capture that same sense of nostalgia and the complex emotions that shape our lives, while spanning years or even decades and telling warm, deeply human stories.
The Amazing Adventures of Kavalier & Clay
Winner of the Pulitzer Prize in 2001, Michael Chabon's iconic novel made him a household name with its massive and yet intimate story of two Jewish comic book creators whose own lives, loves, and losses are based heavily on a variety of real names from the Golden Age of comic books.
The massive success of the book (both critical and financial) helped pave the way for plenty of other material based around it, including comic books featuring the fictional character created by the two titular heroes of the story, as well as additional short pieces written by Chabon. So, if you can't get enough of unlikely protagonists making their way through often tumultuous personal and national history, there's plenty to read here!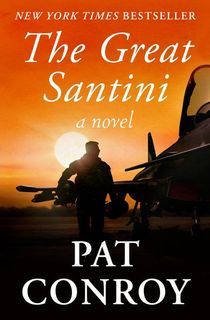 The Great Santini
"I realized the importance of an ensemble of characters and how the authors used the relationships between those characters to evoke emotion in the reader," Robert Dugoni said of reading Pat Conroy's classic novel, The Great Santini. Adapted into film in 1979, with Robert Duvall in the title role, The Great Santini chronicles a young man's love-hate relationship with his strict father, a Marine fighter pilot and "warrior without a war" who is, therefore, all-too-often at war with his own family, and the world around him.
A classic novel of the relationship between fathers and sons, The Great Santini has stood the test of time to stand as one of the great novels of growing up.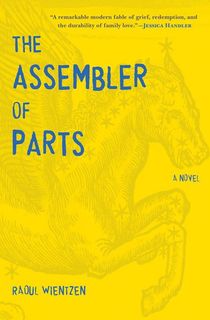 The Assembler of Parts
Raoul Wientzen's extraordinary debut novel is narrated by Jess, an eight-year-old girl who has died prematurely. Born without thumbs – and with a host of other birth defects – Jess nonetheless demonstrated a remarkable ability to bring out the best in those around her during her short life.
And yet, as she looks back upon it from the other side, she struggles to make her past into a complete picture that brings to light the purpose behind her existence. In the course of trying, she tells the stories of those whose lives she touched, in this novel that is rich with emotion, warmth, and humanity.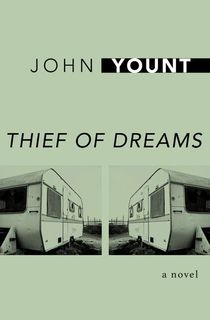 Thief of Dreams
Originally published in 1991, John Yount's "small, graceful, melancholy" (The New York Times) novel tells the story of three members of the Tally family in North Carolina. Madeline Tally leaves her husband, taking her son James with her back to the town where he grew up.
At first, Edward Tally tries to be happy that they are gone, but something weighs on him, driving him to try to reconcile with his estranged family and driving the book to reveal "enough truths for a lifetime" (Andre Dubus). Find out for yourself why the Los Angeles Times called Thief of Dreams a "triumph."
Remarkably Bright Creatures
After her husband dies, Tova Sullivan takes a job working night shifts at the Sowell Bay Aquarium in Puget Sound. There, she makes an unlikely new friend – a 60-pound octopus named Marcellus. Told partly from the point of view of Tova and another human and partly from the perspective of Marcellus, this "ultimately feel-good but deceptively sensitive debut" became an immediate New York Times bestseller and has been hailed as "memorable and tender" (Washington Post).
And once you start reading, you won't soon forget Marcellus, or the human beings with whom he forges a surprising bond.
The Curious Incident of the Dog in the Night-Time
"Disorienting and reorienting the reader to devastating effect," Mark Haddon's novel about a young boy on the autism spectrum who begins investigating the death of a neighbor's dog only to discover surprising secrets about himself, his family, and the world around him has enthralled countless readers since its publication.
Christopher John Francis Boone is an unforgettable protagonist. He cannot stand the color yellow, and knows every prime number up to 7,057. Named one of America's Best-Loved Novels by PBS's The Great American Read, this instant classic became a national bestseller and has been hailed as "gloriously eccentric and wonderfully intelligent" by The Boston Globe.