Times are tough, and we wouldn't blame you right now if the prospect of engaging with any kind of pop culture just made you feel really exhausted these days. Still, there's no greater opportunity to indulge in good old-fashioned feel-good novels, and we've got a bunch to recommend.
So, if you're in need of a hearty laugh or some classic comfort, these seven novels will provide the literary equivalent of a hearty hug, a warm blanket, and a snooze by an open fire.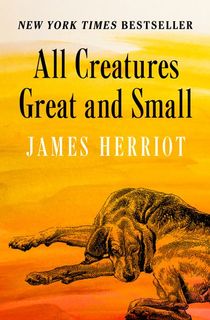 All Creatures Great and Small
The recent PBS adaptation of James Herriot's first book has introduced a new generation to the delights of All Creatures Great and Small. If that show brings a smile to your face then rest assured, the books are even funnier.
In the first book, Herriot details his early years as a veterinarian in a rural Yorkshire town, a world away from his time in university. The locals are often more eccentric than the animals, from surly farmers to high-strung dog owners who pamper their pets more than their kids. It's endlessly cozy and cottagecore, even when it's laugh-out-loud hilarious and occasionally tear-jerking. Prepare yourself for the hysterical grossness of Herriot helping an especially difficult cow give birth.
Related: 6 James Herriot Books All Animal Lovers Should Read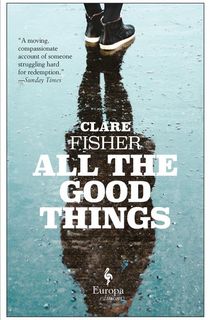 All the Good Things
Beth is 21 years old and should have the rest of her life ahead of her, but instead, she's in prison for a crime so terrible that she dare not even discuss it out loud. She's resigned herself to a lifetime of crushing guilt, feeling that it's all she deserves. Her prison counsellor Erika, however, doesn't believe that.
She is fully invested in showing Beth that her life has meaning, even in her most hopeless moments, so she tasks Beth with a challenge. She must make a list of all the good things in her life and see the light amidst the darkness. All the Good Things tackles some tough topics, but is buoyed by its strident investment in basic human decency, and the empathetic notion that there's no such thing as a wholly bad person.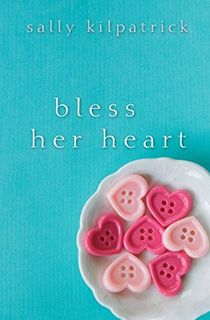 Bless Her Heart
Posey Love had an erratic childhood thanks to her hippie mother, so her version of rebellion was to marry a seemingly safe and boring born-again man who could offer her a sturdy suburban life and no possible surprises. Sadly, that promise is broken when it turns out he's been getting a little too close to his flock and has left her with no money, no home, and no safety net. So, Posey is forced to return to her mother, Lark, and eat crow.
Yet maybe this is the perfect opportunity for her to truly let loose and live large. With the Seven Deadly Sins as a guide, Posey goes wild. Mix together some genteel Southern charm, a friends-to-lovers romance, and some cute family bonding, and Bless Her Heart will raise many a smile on your face.
The Princess Bride
Everyone loves the film of The Princess Bride, but believe us, the book is somehow even more delightful and hilarious. This age-old tale of princesses, dashing pirates, vengeful Spaniards, and rodents of unusual size is sure to make even the most hardened cynic chuckle. Every page has at least one great joke on it, a lot of which fly completely over your head if you read it as a kid, yet it's entertaining at every age.
There are two amazing stories unfolding here: The classic tale of the beautiful girl and her handsome love who saves her from a cruel prince; and the meta-narrative of Goldman himself "abridging" a much longer and weirder novel his father read to him as a child. The novel only gets better as you age with it and appreciate the sheer creative layers that Goldman built up. If you haven't read The Princess Bride before, read it now. If you have, revisit it frequently and with zeal.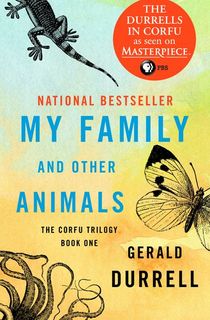 My Family and Other Animals
If you love James Herriot but wish he were a touch more anarchic, welcome to the strange but true childhood of Gerald Durrell. Long before he founded the Jersey Zoo, Durrell lived with his very English family on the Greek island of Corfu, where he reveled in the natural beauty and animal life while trying to survive his madcap siblings.
What shines through in all of Gerald Durrell's work, alongside the glorious insanity of his siblings and mother, is his unabashed love for animals of all kinds. His highly evocative descriptions of animals prove truly delightful (he describes the udders of a goat as "swinging like bagpipes" and details a surprising amount of tortoise sex!) Even at its wildest, this is a loving novel of an island, a family, and all who inhabit it.
Related: Inspiring Nonfiction Books About Nature and Animals
Wow, No Thank You
In the late 2000s, writer Samantha Irby started her blog bitches gotta eat and offered eager readers a totally unvarnished view into her life, from her time caring for her mother to her own battle with Crohn's disease to her sex life. Eventually, Irby moved into the literary realm, but her work remains as laugh-out-loud funny and stripped of pretenses as it was on the internet.
Wow, No Thank You is her latest collection of essays, and offers a wonderful blend of insight and appealing grouchiness on everything and anything that Irby wants to talk about. Whether it's her impending 40th birthday, her discomfort with her growing success, or her partner's preference for healthy snacks over real ones. There's always something much sharper and more perceptive going on beneath the laughter, and Irby shines when she is given full freedom to dissect it all.
Hyperbole and a Half
Few artists and writers defined the internet of the mid-to-late 2000s like the magnificent Allie Brosh. Her web-comic Hyperbole and a Half, which formed the backbone of her first novel, is a blend of Looney Tunes anarchy, internet surrealism, and truly gut-wrenching emotional honesty.
Brosh excels not only at the silly but the profound and unexpectedly poignant, particularly as she details in her own inimitable style her battles with severe depression. It's truly one of the best modern depictions we have of mental illness. Brosh makes the difficult parts of life easier to confront, and by the end of Hyperbole and a Half, you feel like anything is possible.