Born in 1925 in what was then British India, Gerald Durrell spent much of his young life on the Greek island of Corfu with his family and many (other) colorful creatures. While living there, he began to take in local wildlife as pets, keeping them in everything from test tubes to bathtubs. This was the beginning of his life as a naturalist, and he immortalized the period in some of his most famous books.
Along with a family friend and mentor, Durrell took long nature excursions to study the island's fauna, and he eventually took this information with him when his family left Corfu after the outbreak of World War II. He was exempted from active duty for medical reasons and served out his wartime term on a farm, taking a job at a zoo once the hostilities were over.
The publications of his first books—combined with their worldwide success—helped to establish him as a preeminent naturalist. He would later found the Durrell Wildlife Conservation Trust and a zoo on the island of Jersey in the English Channel. Though he passed away in 1995, his work and his love and commitment to animals continues to live on, thanks in no small part to the extensive, often humorous memoirs that he penned during his life, all of which are perfect for animal lovers.
Related: Family and Fireflies: Anecdotes from the Real-Life Durrell Family
Though Durrell always insisted that he wrote simply as a means to bring in money to fund his expeditions and help endangered species, his books all display a knowing humor that keeps them from becoming too dry or academic, welcoming the reader into the world he loved so much.
His ashes were interred at the zoo he helped to establish, under a plaque bearing a quote from legendary naturalist William Beebe: "The beauty and genius of a work of art may be re-conceived, though its first material expression be destroyed; a vanished harmony may yet again inspire the composer; but when the last individual of a race of living beings breathes no more, another heaven and another earth must pass before such a one can be again."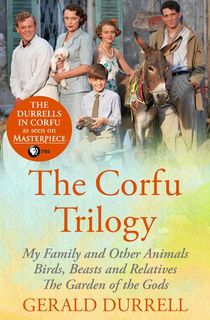 The Corfu Trilogy
The best known of all Gerald Durrell's books, and the perfect place for new readers to start, the Corfu Trilogy tells the story of his idyllic childhood on the Greek island, and how he first came to fall in love with animals. Indeed, the tales are so popular that they've been adapted into no less than two television series and one movie.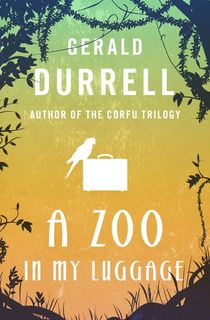 A Zoo in My Luggage
The founding of the zoo on Jersey is one of the most significant moments in Durrell's long and storied career, and it is retold with wit, wonder, and no small amount of drama in this unforgettable memoir, in which he recounts how he and his wife first gathered the animals on a rollicking journey to the Camaroons before returning home and trying to find a place for all their furred, feathered, and otherwise wild new friends to live.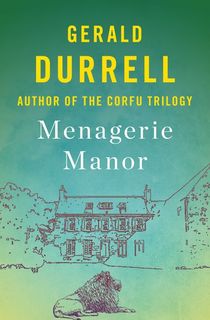 Menagerie Manor
When Durrell and his wife finally found a home for their fledging zoo, it was on the grounds of an old manor house on the island of Jersey.
In this often hilarious account, which includes all the pitfalls of any new business as well as some unique to the role of zookeeping—such as escaped tenants—Durrell showcases the foundation of a new kind of zoo, one focused primarily on animal preservation, rather than entertainment, while also telling a rousing story of overcoming adversity to realize a dream.
Related: Inspiring Nonfiction Books About Nature and Animals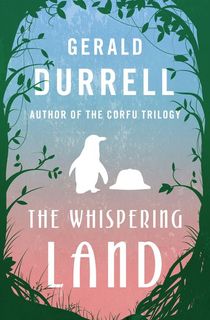 The Whispering Land
Part of owning a zoo—at least for Gerald Durrell—was finding exotic and endangered specimens to occupy it. For him, the zoo was a secondary project. The real goal was animal conservation, and he and his wife were passionate about it.
Together, they journeyed to South America, through tropical forests and across Pategonia to find animals that needed their aid—and Durrell, with his usual wit and wisdom, tells of their many adventures in this unforgettable memoir.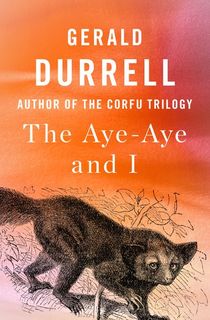 The Aye-Aye and I
One of several species native only to the incredibly diverse island of Madagascar, the aye-aye—the world's largest nocturnal primate—is suffering. Its natural habitat is being threatened by deforestation, and in 1990, Gerald Durrell, his wife, and a television crew embarked on a mission to find, record, and help to preserve these vanishing creatures.
The Aye-Aye and I tells the unforgettable story of their quest, and Durrell's impassioned words bring to life the natural wonders of the island as few others ever could.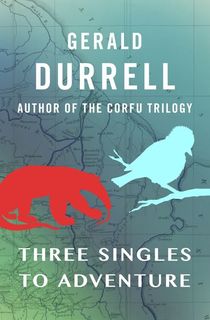 Three Singles to Adventure
Did you ever want to know what it was like to lasso a runaway anteater? What it really sounds like when a swarm of piranhas feed? Would you like to meet a green sloth, an overly-affectionate bird, or an ill-tempered anaconda—from a safe distance, of course?
You can do all that and more in this thrilling and sometimes hilarious account of Durrell's 1950 expedition through what was then British Guiana and is now Guyana, north of Brazil.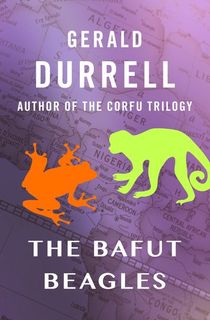 The Bafut Beagles
A 1949 expedition to the Cameroons serves as the backdrop for this unique tale of a dizzying array of exotic creatures—some of them human—and the perils, pleasures, and importance of preserving animals from extinction.
Meet the Fon of Bafut, a ruler who likes a man who can hold his liquor, and strange animals such as teacup-sized monkeys and a frog with hair in this wild and wondrous memoir that's sure to fill anyone with a sense of the importance and magic of the natural world.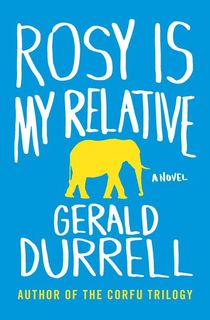 Rosy Is My Relative
Not all of Durrell's many books were memoirs—or entirely nonfictional. In Rosy is my Relative, he tells an "almost true" tale of an English gentleman who unexpectedly inherits an elephant with a penchant for drink, rather than peanuts.
While Durrell insists that "nearly all the adventures in this book really happened," that doesn't really matter. All that matters is that this rollicking tale of pachyderm pandemonium will make you "almost wish that you had a Rosy in your family, too." (Kirkus Reviews)
Related: 10 Exciting Adventure Books Like The Story of Doctor Dolittle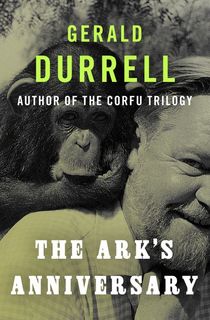 The Ark's Anniversary
Gerald Durrell and his friends and family (both human and otherwise) helped to create a new kind of zoo—one dedicated to the preservation of endangered animals above all else.
In this uplifting account, written for the zoo's 25th anniversary, he tells the tale from his earliest convictions to the present day, recounting encounters with animals and celebrities, and how a dream that he had nurtured since he was six years old eventually became his life, all with a foreword by one of the zoo's many fans, Princess Anne of the British royal family.