After a year of quarantine, the arrival of vaccines will soon make it possible for us to travel again. So for all of you with a wanderlust spirit and a quest for the unknown, we've rounded up a list of history books to read before you hit the road. These books are whimsical, daring, informative and all things cultural.
For intrepid souls everywhere, this list will guide you on a journey to the heart of cities you only think you know, with fresh insights into little known histories and untapped cultures waiting to be discovered. Go forth and experience history.
Adventures in Old New York
The Bowery Boys are known for their quirky, informative, and always entertaining podcast that focuses on the history of New York City. Adventures in Old New York compiles over a decade of the strange histories they've collected since founding their podcast in 2007. The featured locations still exist in NYC, which means the book also functions as a guide. You'll experience the past of cobblestone streets and back alleyways from the early Dutch years to the Jazz age and beyond, including all the vice, scandal and intrigue that lies between.
Sierra Leone, West Africa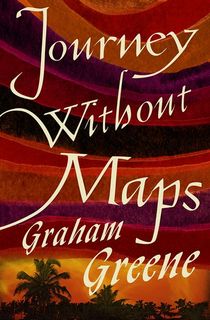 Journey Without Maps
Follow Greene into the depths of 1930s coastal West Africa as he encounters obstacles that nearly stop his trip–and his life–short. In the never-ending search to answer life's most philosophical questions, Greene is determined to explore the largely unmapped region, mostly by foot. He believes that there are valuable lessons and profound truths to be found far away from Western civilization, and he's willing to risk his life to find out. Since its publication, Journey Without Maps has led some to recreate Greene's perilous expedition deep into West African landscapes. Others read it as the (cautionary) tale of a restless journalist who almost lost himself along the way.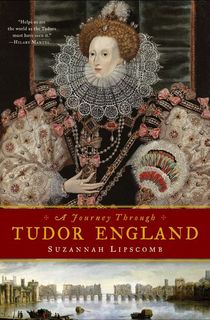 A Journey Through Tudor England
Tudor England was an era of economic prosperity for England, rebounding from the destruction of the black plague that swept across Europe in the 14th century. Through site-specific chapters, Suzannah Lipscomb illustrates the stories and relationships of this well-known period, from Anne Boleyn's childhood home to Tutbury Castle, where Mary, Queen of Scots was imprisoned. Each locale evokes a rich and detailed past that gives the reader and traveler unique insight to one of the most interesting periods of British history.
Carnival Under Fire
Part history book, part memoir, Carnival Under Fire is a vivid telling of Rio de Janeiro's past from its early beginnings as discovered by Portuguese explorers to its rapid growth into the 21st century. Castro's evocative storytelling brings to life a city and its people through anecdotes of a culture that embraces nightlife, passion, and Carnival.
Great Smoky Mountains, Tennessee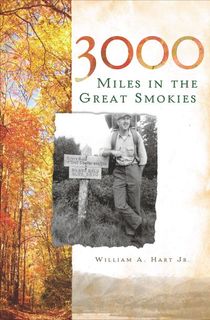 3000 Miles in the Great Smokies
Some people spend their lives in cities and crowds and some wander into the open wilderness and surrender to nature. Bill Hart is the latter. For over forty years, he explored the Great Smoky Mountains National Park and catalogued just about everything he encountered, down to the smallest plants and the fish that escaped his line. The language Hart uses is as hearty as his lifelong adventures, making even the most jaded city-dweller want to put on their hiking boots and see what's out there for themselves.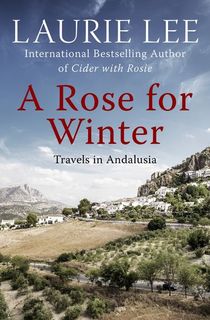 A Rose for Winter
Andalusia is a region in southern Spain with a history rich in flamenco and bullfighting. According to author Laurie Lee, it is also a passion, which drives his vibrant and poetic account of his second visit to Andalusia after 15 years of absence. Lee describes the magic of flamenco, the power and fluidity between the dancers and the music that entrances them; the brave and cultish nature of the bullfighting; the poverty of a post-war land. This is a book that will excite the senses and encourage an embrace of the quintessentially Spanish region.
The Volcano Lover
In The Volcano Lover, well-known essayist and philosopher Susan Sontag ventures into Naples, Italy to make a romance from the past come to life. This historical fiction tells the story of Emma, Lady Hamilton—born Amy Lyon—a lowly maid known for her exquisite beauty who rose through social ranks as the mistress of important men, finally marrying Sir William Hamilton and gaining the title of Lady. This is a story of empowerment, heartbreak, infidelity, prejudice and eventual abandonment in the high society of late 18th century Naples. Although fiction, Sontag grounds her story firmly in the reality of Naples, giving travelers a unique view.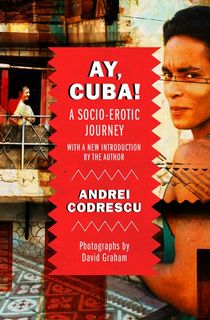 Ay, Cuba!
Newly opened to Americans, Cuba still retains much of its mystery. Havana has held on to the past in a way unfamiliar to many travellers, while its socialist government fascinates people used to a capitalist world. Andrei Codrescu delves into Cuban culture with fervor and attention to detail. Ay, Cuba! is a visceral exploration of a complicated cultural history through the lens of an author who grew up under communism in Romania. It is rich with scenes of Cuban life and Codrescu's own personal attempts to explain the multi-faceted sociohistorical narrative behind such a complex and vibrant culture.
Related: 45 Historical Fiction Books That Will Take You Around the World
City of Djinns: A Year in Delhi
According to early Islamic theology, Djinns are fire-formed creatures that live in the heart of Delhi, protecting the faithful and ensuring the city's constant regeneration. William Dalrymple, who spent a year there with his wife when they were in their mid-20s, delivers this and other historical and supernatural details to the reader. Part travelogue, memoir, and history, it is written in reverse chronological order, beginning with the anti-Sikh riots in 1984 and going backwards in time to ancient mythology, all the while interspersing personal anecdotes that color the narrative and root it firmly in the Delhi of present day.
Prague in Black and Gold: Scenes from the Life of a European City
Prague is a city known for its intellectual capital, the beauty of its architecture, and the romance of its literature. Peter Demetz details the convergence of ethnicities (Germans, Jews, Italians, and Czechs) and cultures that influenced this unique and magical city. An extensive chronicle of Prague for travelers who want more than a cursory overview, Demetz provides a thorough cultural history from Prague's mythological beginnings to the creation of Czechoslovakia and its dissolution in favor of the Czech Republic.
Related: 15 Historical Places You Need to See in Your Lifetime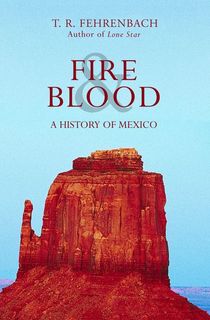 Fire & Blood
If it is possible to encompass the whole of Mexican history—its many identities, parallel narratives and hybrid culture—into one book, T.R. Fehrenbach has done it. This is a riveting and all-encompassing look at the amalgamation of cultural events and historical figures that have contributed to the trajectory of Mexico, from the Amerindians of ancient civilizations to the Spanish conquistadors to modern day capitalism and its effect on the Mexican economy. With unique character studies of Cortes and Pancho Villa, to name just a few, Fehrenbach brings to life the rich and diverse history of a scrappy, oft-beleaguered, yet fiercely proud nation.
The Flâneur: A Stroll Through the Paradoxes of Paris
One of the most luxurious aspects of traveling in cities is the leisurely pace at which you can meander the streets, admiring every facet. Learning its buildings, its roads, its people; getting lost and finding yourself. In French, a flâneur is a wanderer, someone who strolls through a city seemingly unaware, but with a hidden connection to the history of their surroundings. Edmund White's book is the perfect guide for a flâneur. Written in the lazy, poetic prose of a stroller, he touches on personal anecdotes and lesser known histories of Parisian places, from boutiques to palaces and the little unknowns in between. For an extra bonus and a female perspective, check out Lauren Elkin's recent Flâneuse: Women Walk the City in Paris, New York, Tokyo, Venice and London.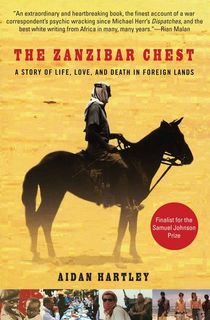 The Zanzibar Chest
Born to British parents in Kenya, Hartley explores both the internal and external wars as he returns to his home country and its surrounding nations. He approaches the heavy topics of colonisation, disease, and war with equally heavy prose, sparing no morbid detail. Hartley struggles with his own position as a white, British man whose family settled in Africa. He feels responsible to report on the wrongdoings of the West in the African continent, yet feels like he doesn't belong. Interlaced with the harsh realities he presents is a passionate love affair that serves to keep him–and the reader–afloat.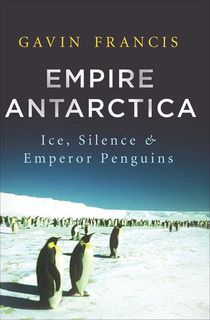 Empire Antarctica
Antarctica is the only continent that remains largely untouched by humans. The few brave souls who venture there to learn its ways come back with riveting tales about the animals who call Antarctica home and the icy landscape that stretches far beyond what the eye can see. Gavin Francis's experience is no different. In his late twenties, Francis volunteered as a doctor at an Antarctic research base where he learned the true trials of a deep, frozen winter. In a world where people are forced to become intimately familiar with each other, relying on radio for outside connection, and where money seems to lose its importance, some even go mad. Francis details his feelings of both freedom and confinement, wisdom and inexperience. While Antarctica might not be on everyone's list of vacation destinations, there's no doubt that the icy continent inspires a sense of wonder in all.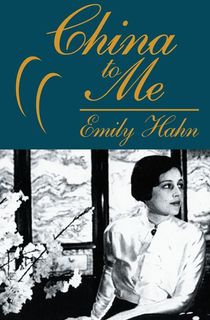 China to Me
Independent and filled with feminist sensibilities, Emily Hahn traversed through China and Hong Kong in the 1930s only to stay much longer than she expected: eight years to be exact. She is enthralled by the various people she meets, all from vastly different walks of life. She even takes a few for lovers and has a child with one. Her social circles, all of whom make up the lively characters in her book, praise her as fearless and insightful. China to Me colourfully documents a formative part of Hahn's life that will leave any reader itching to experience the same.
This post first appeared on The Archive.
This post is sponsored by Open Road Media. Thank you for supporting our partners, who make it possible for The Archive to continue publishing the history stories you love.
Featured photo: Anthony DELANOIX / Unsplash