The Robert Downy Jr. led live-action film Dolittle hits theaters on January 17th, bringing with it a wave of nostalgia for the beloved children's book series which began with The Story of Doctor Dolittle in 1920. Hugh Lofting's story centers around Doctor John Dolittle, a physician whose love for animals leads him to learn from his parrot, Polynesia, how to communicate with them.
Casting his human clientele aside, Dolittle becomes a veterinarian, and soon his abilities make him well-known throughout the animal kingdom. When a terrible epidemic threatens the monkey population in Africa, Dolittle sets out on an adventurous mission across the sea to help his furry friends.
Related: The 8 Best Adventure Books to Satisfy Your Inner Swashbuckler
Doctor Dolittle has always held a place of honor in the hearts of children. Though his adventures may change, his wise-cracking animal companions are timeless. Before Dolittle, the story was first adapted into a in 1967, and again into a with Eddie Murphy in the starring role (an absolute staple of my own childhood). But what if you've already blown through all of the Dolittle novels and films?
Fear not, if you've got a craving for talking animals and wild antics, plenty of books follow in Dolittle's footsteps. Here are nine of the best adventure books like The Story of Doctor Dolittle.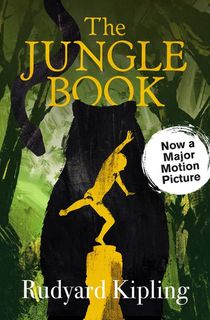 The Jungle Book
Amongst the 14 stories told in this 1894 classic, Mowgli's tale of growing up amid the animals of the jungle is an overarching journey. The young boy gets his start being raised by a family of wolves, but later learns the "Laws of the Jungle" from his companions Baloo the bear, Bagheera the black panther, and Kaa the python. As he's stalked by the Bengal tiger Shere Khan, Mowgli's animal family comes to his aid time and time again. Though Mowgli's human nature sometimes leaves him torn between worlds, he holds an endless love for the creatures of the jungle.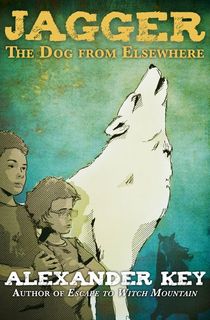 Jagger
A large white dog by the name of Jagger is hailed as a protector in his world—the one who stands fierce between his village and the perils that stalk along the edges. However, Jagger is torn from his vigil when an earthquake sends him falling through space to land in a peculiar forest. After sustaining an injury, he calls out for help to anyone who might hear him.
Nan Thornberry is an exceptional girl with the ability to speak to animals. When she hears Jagger's call, she cares for his wounds and nurses him back to health. Grateful for Nan's kindness, Jagger takes on a new mission of protection—shielding Nan and her older brother from an evil worse than any he has ever encountered.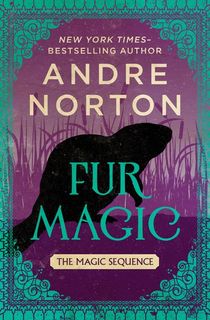 Fur Magic
Fur Magic by Andre Norton takes a bit of a different approach to human involvement with animals than The Story of Doctor Dolittle. Cory Alder moves to live with his Native American uncle in Idaho after his father is deployed to Vietnam. Poor Cory is immediately out of his depth—he's terrified by the looming mountains and the fierce wildlife that skulks around the ranch. Then a medicine man named Black Elk changes everything with his tribal magic.
Not only has Cory been transported to an alternate universe where animals function within tribes, he's also been transformed into a beaver. Adapting to his new furry form, Cory picks up the language of animals enough to learn that both this strange animal realm and his own world are under threat by a legendary being known as the Changer. Cory must find bravery within himself to maintain the balance of his home and the world he's been thrust into.
Stuart Little
Rather than a man thrown into the world of animals, Stuart Little features a mouse who is doing his best to navigate the world of humans. Stuart is a quiet and contemplative little rodent born to two human parents. His life in New York City with his older brother George is wonderful, but when his best friend—a bird named Margalo—goes missing from her nest, Stuart will have to leave his small world behind to find her. On his own for the very first time, he embarks on the biggest adventure he's ever known.
James and the Giant Peach
Ever feel like the original Doctor Dolittle story could use a little more fruit and a lot more bugs? After a terrible tragedy involving his parents getting eaten by a rhinoceros, James Henry Trotter goes to live with his cruel aunts, Spiker and Sponge. But his new bleak existence takes a turn when the magic crystals he drops by an old peach tree cause one of the fruits to grow and grow and grow.
After crawling into the peach, James makes friends with a whole slew of bugs, including a boisterous centipede, a cultured grasshopper, and a motherly ladybug. When the stem of the peach is cut from the tree, James and his friends go rolling into a wild adventure.
The Sign of the Cat
Duncan is a very special boy—besides being a natural genius, he also has the ability to talk to cats. The boy grows frustrated when his mother insists that he underachieve in school to avoid attention, but when he ignores her warnings and draws eyes with his perfect test score, he realizes there might have been some truth in her advice. Pursued by dangerous villains that want to get the unusual boy out of the picture, Duncan finds himself on an adventure on the high seas.
The Last Wild
The first book of a trilogy, The Last Wild follows a mute 12-year-old boy—Kester Jaynes—who is locked away in a home for troubled children. One night, two impossible things happen to Kester. Firstly, in a reality where all of the world's animals are on the brink of extinction, he finds a flock of pigeons waiting for him in the children's home. In an even more unlikely turn of events, Kester discovers that he can speak—to animals.
The pigeons break Kester out of the children's home, and he may have the opportunity to return the favor. The animals are in desperate need of his help to find a way to cure the virus that's been tearing through their ranks. Kester may be their only hope.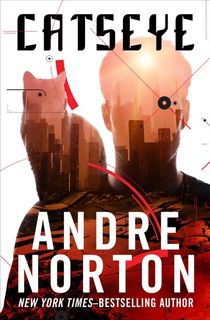 Catseye
If you're looking for animal adventure books reminiscent of The Story of Doctor Dolittle, but a little more suited to your adult tastes, then this far-future science fiction novel by Andre Norton is the perfect start. After an interstellar war, Troy Horan has been relocated to the planet Korwar. There he's considered a subcitizen, and lives under the constant watch of the police state. As he spends his days working in an interplanetary pet shop, he grows curious as to why so many animals are being imported from Terra—and even more curious as to why he seems to be able to communicate with them.
Troy's already less than simple life is further shaken when a murder has him fleeing to the Wild with his animal companions in tow. But in the Wild is the well-guarded secret of Korwar. A secret that spurs Troy and his animal army to stand in a battle for freedom that may well be their last.
Kafka on the Shore
In this dark, peculiar story, author Haruki Murakami interweaves two separate narratives which slowly converge. On one path is Kafka Tamura, a fifteen-year-old boy on the run from an Oedipal curse. On another path is Nakata, an old illiterate man with the strange ability to speak with cats. Full of spirits, fate, riddles, and alternate realities, Kafka on the Shore takes readers along on a stunning journey.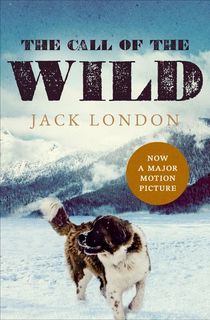 The Call of the Wild
This classic short adventure novel is set during the 1890s Klondike Gold Rush and follows Buck, a dog who is stolen from his California home and sold as a sled dog in Alaska. Suddenly thrust into pack life, Buck quickly becomes less domesticated and more feral in order to survive. And though Buck does eventually grow to love one of his new human companions, he can't help but feel "the call of the wild."
Featured photo of "Dolittle" via Universal Pictures.